SPRAYED, (Silver)
2019
Spraypaint on glossy paper mounted on Dibond
69 parts
21 x 29,7cm each
Overall dimensions variable
In the series Sprayed, pages of graffiti magazines are covered with spray paint to erase graffitis shown inside the magazine. In Sprayed Silver, an entire magazine is dismantled and repainted. Pages with advertisements are removed for the composition and leave an empty space that dynamise the composition.
This new set of painted with silverchrome paint shows traces of the original image (trains, architecture, etc…). The urban space becomes ghostly under the effect of chrome paint, a paint that also recalls the process of silver photography and silver salts.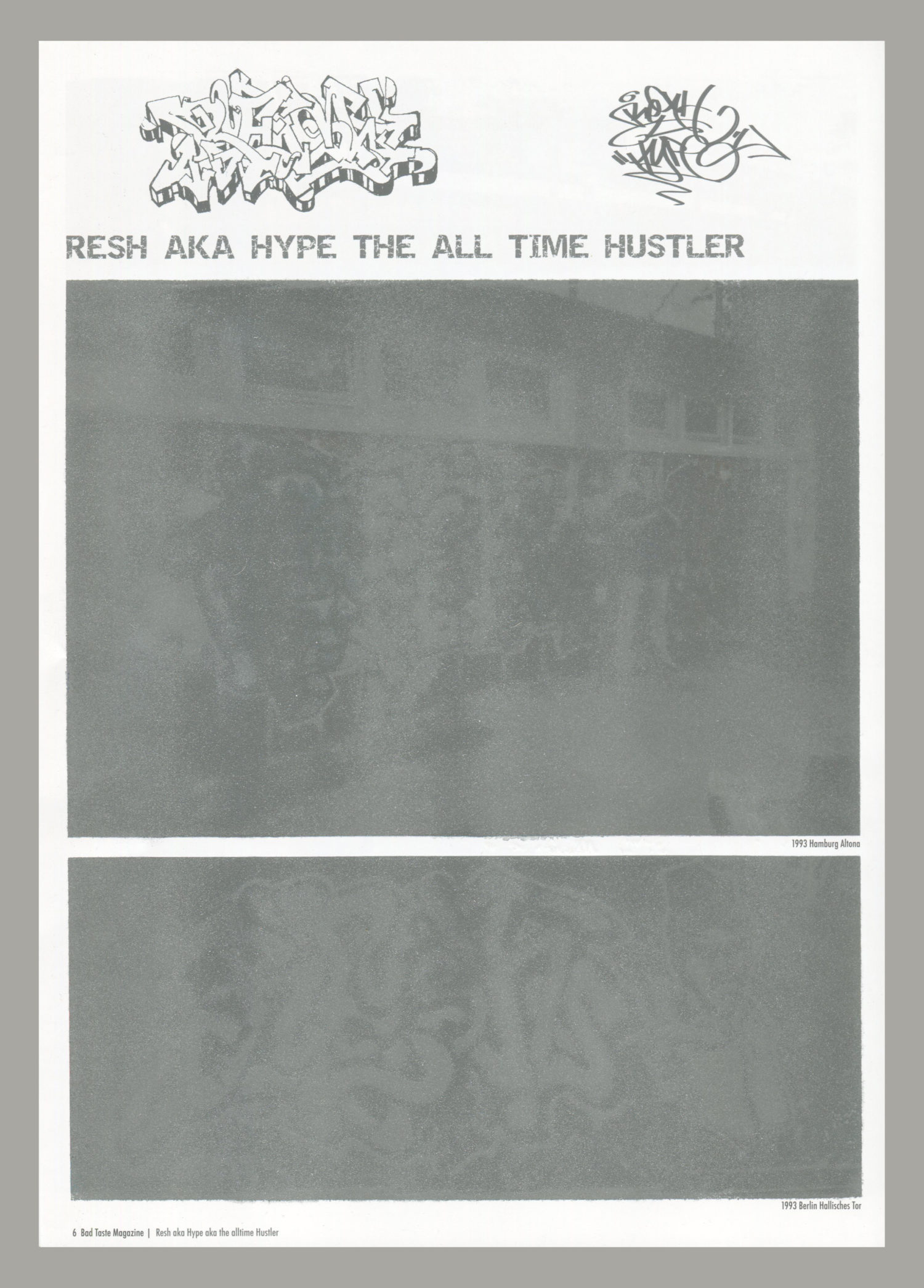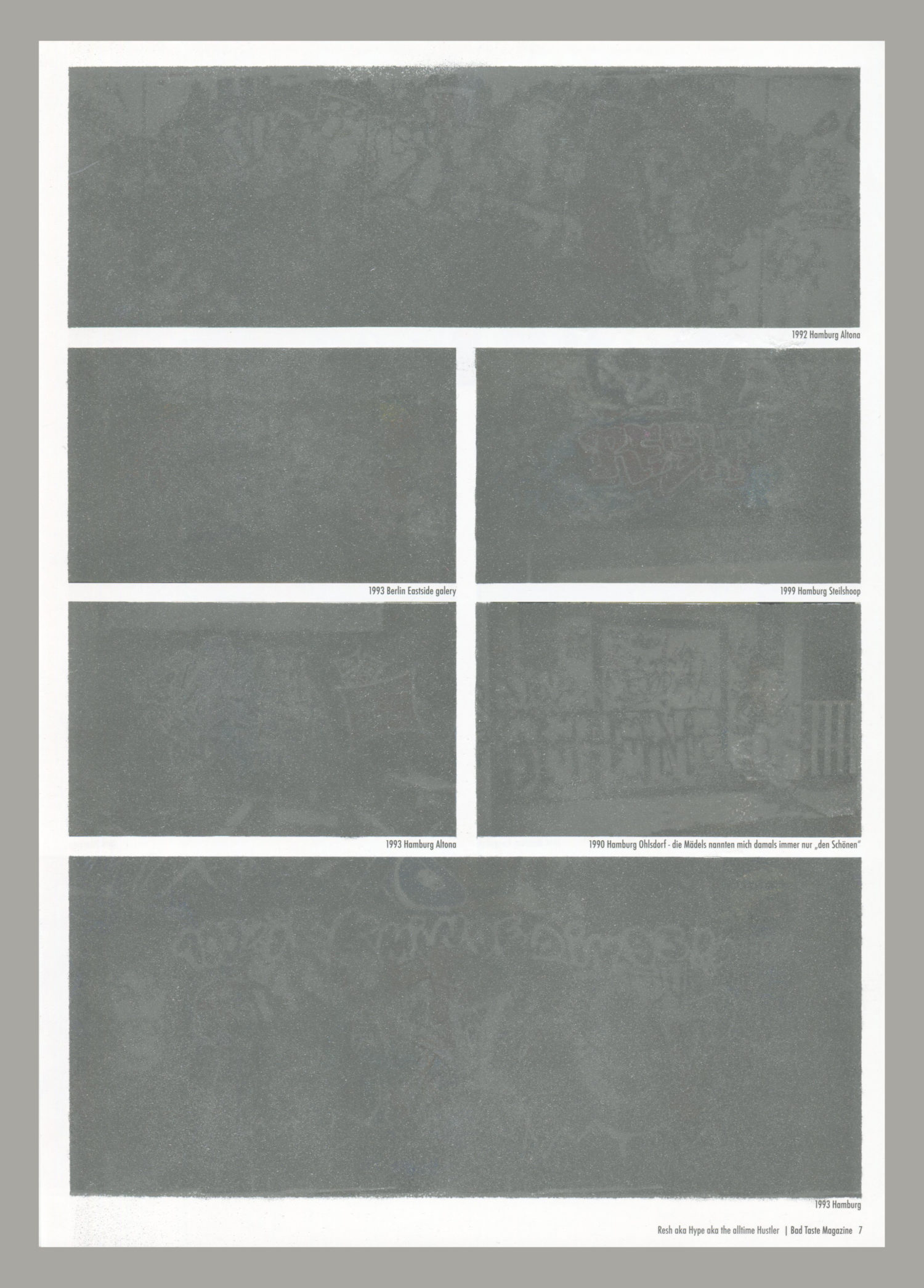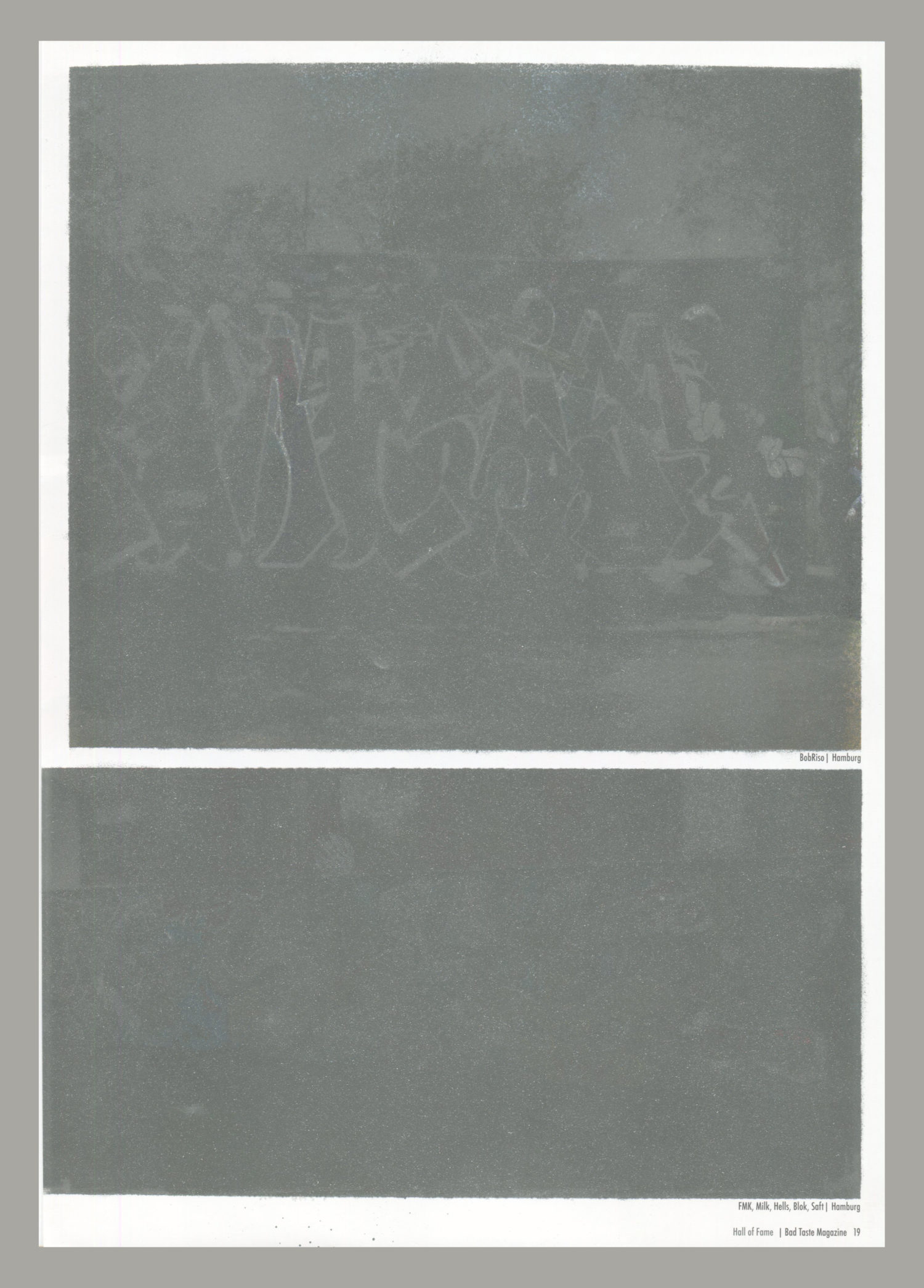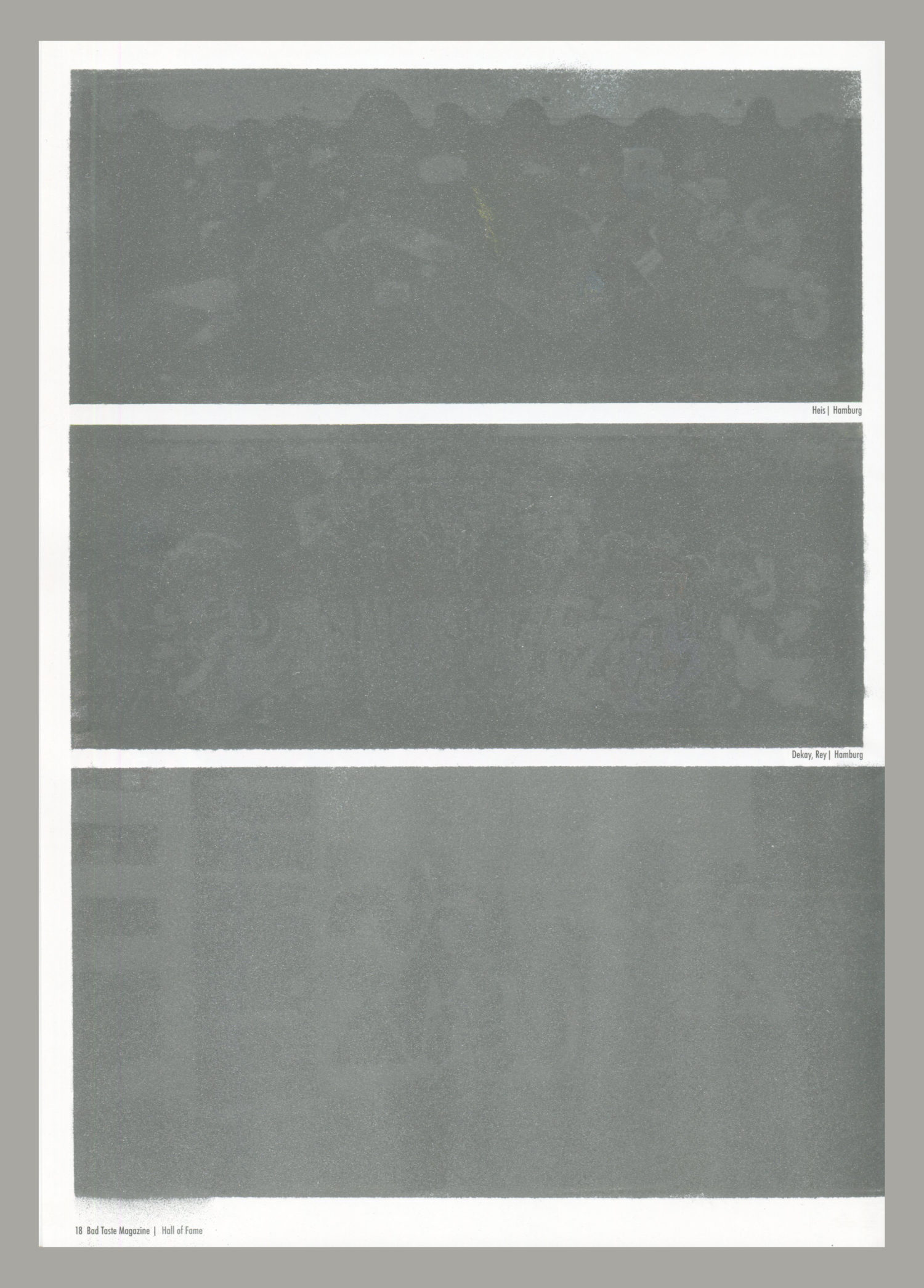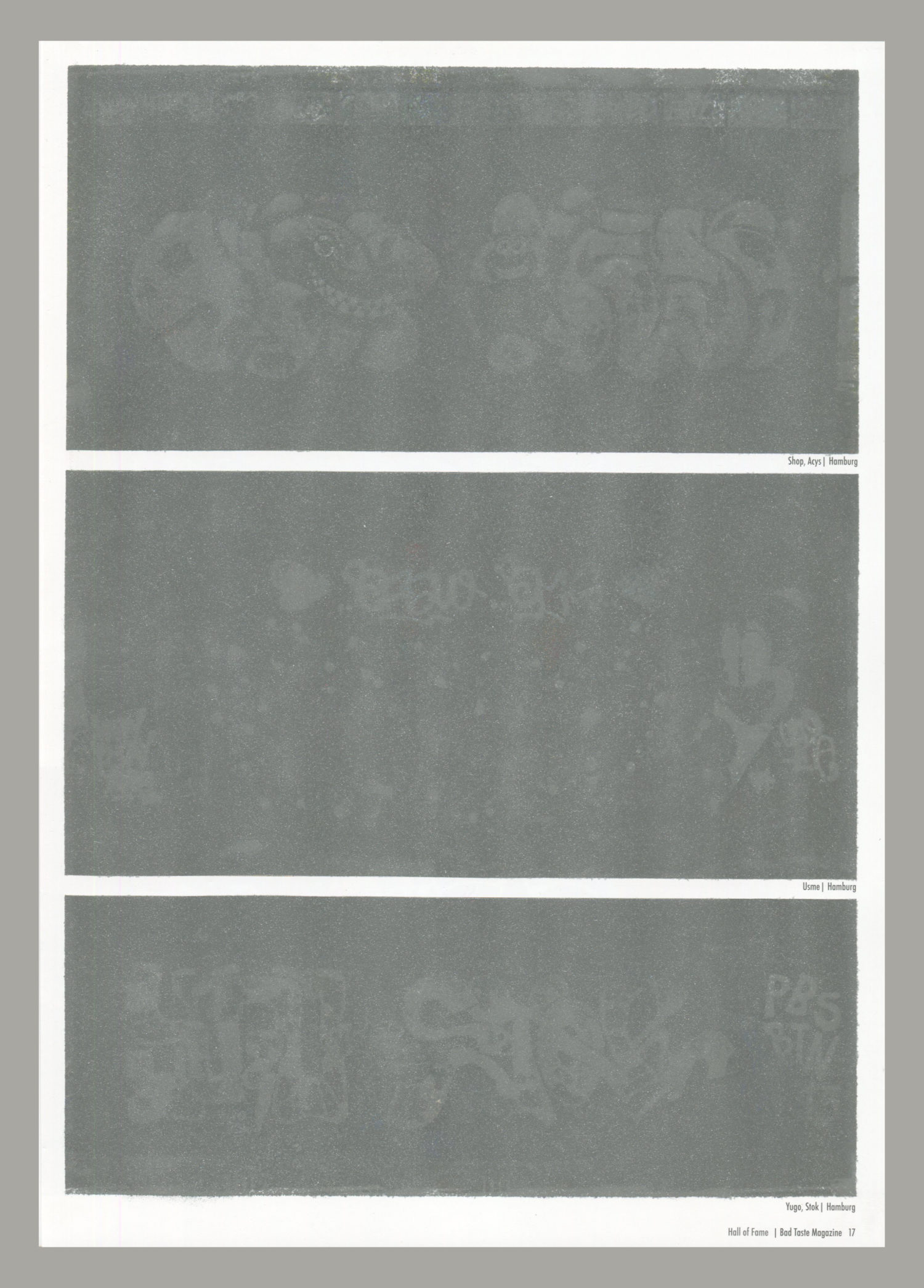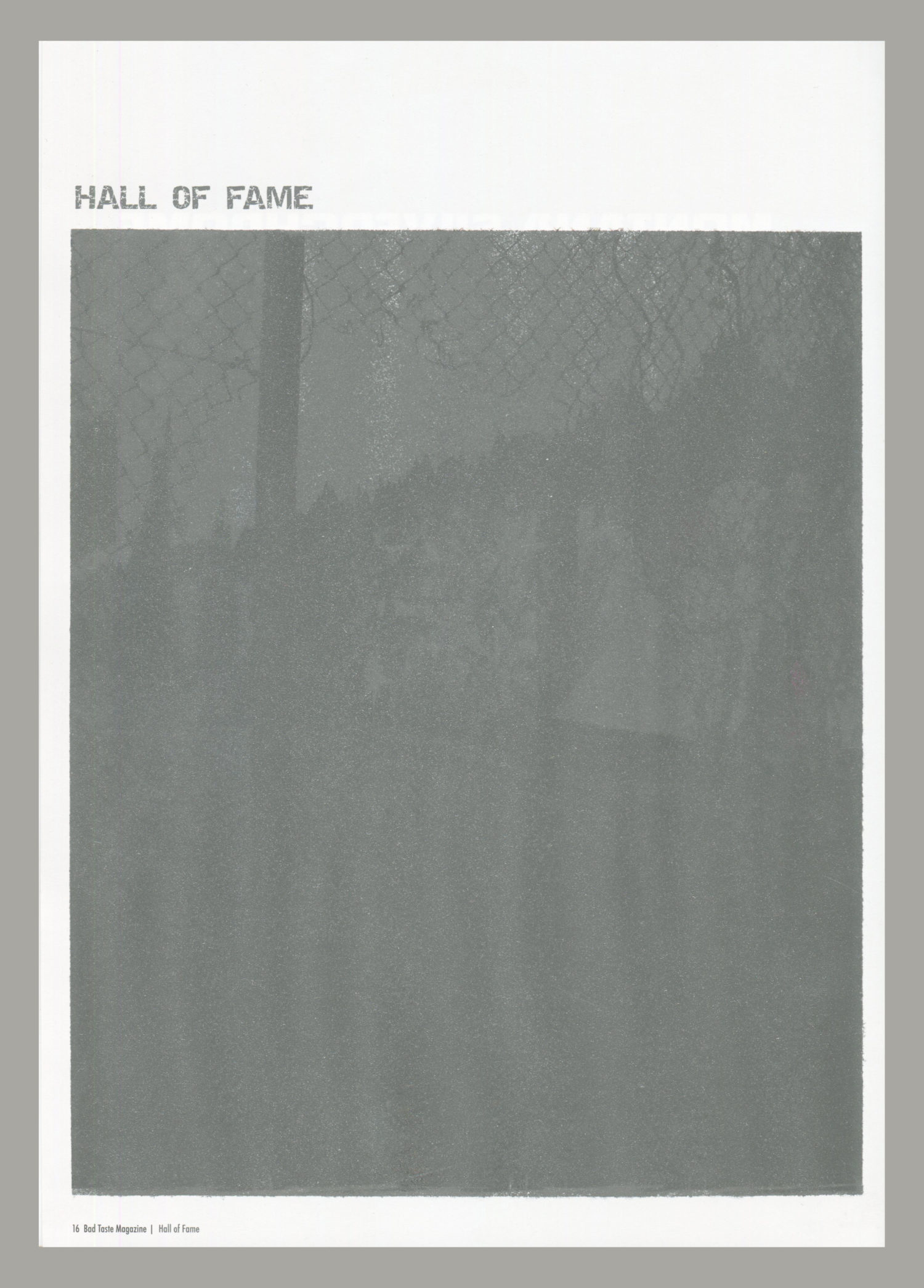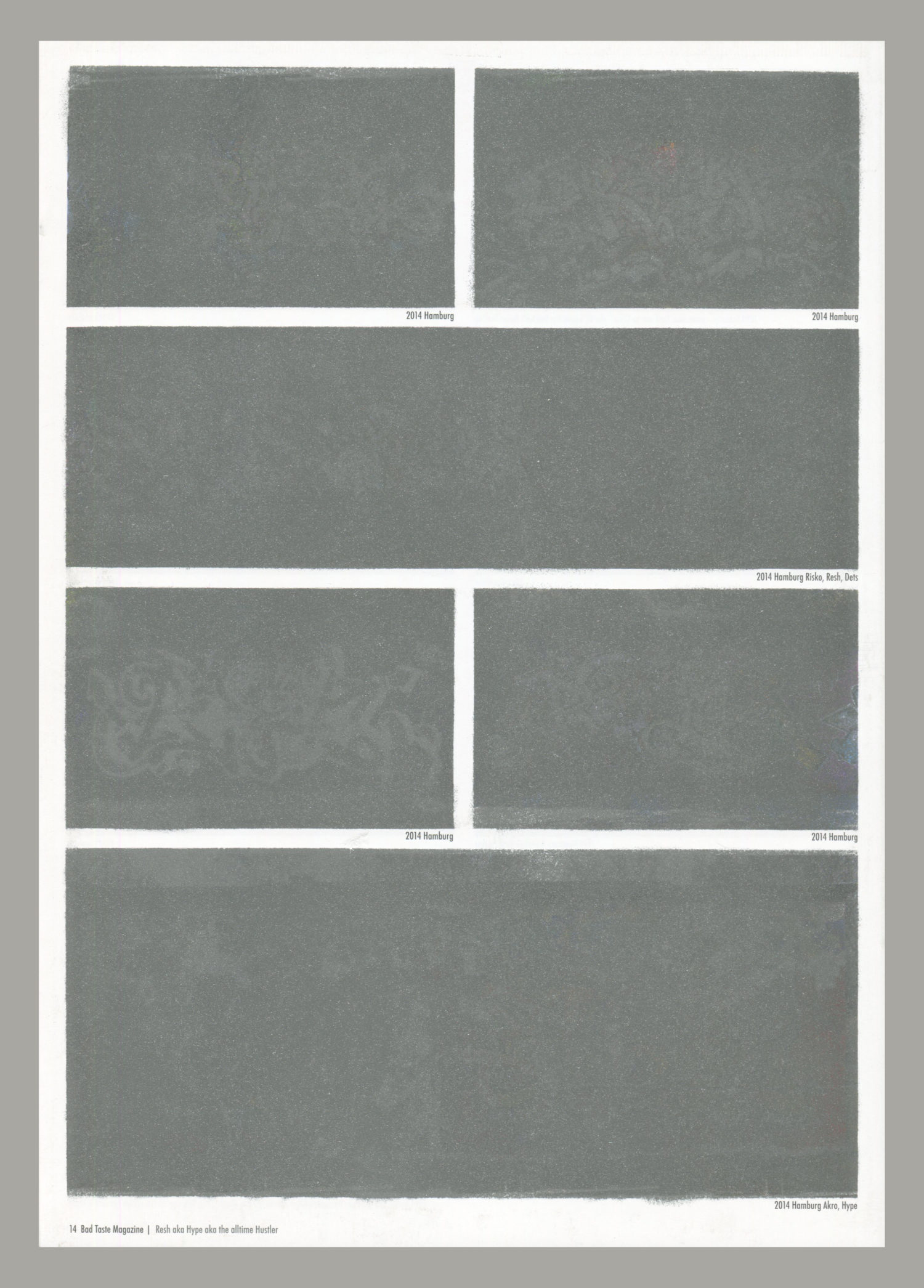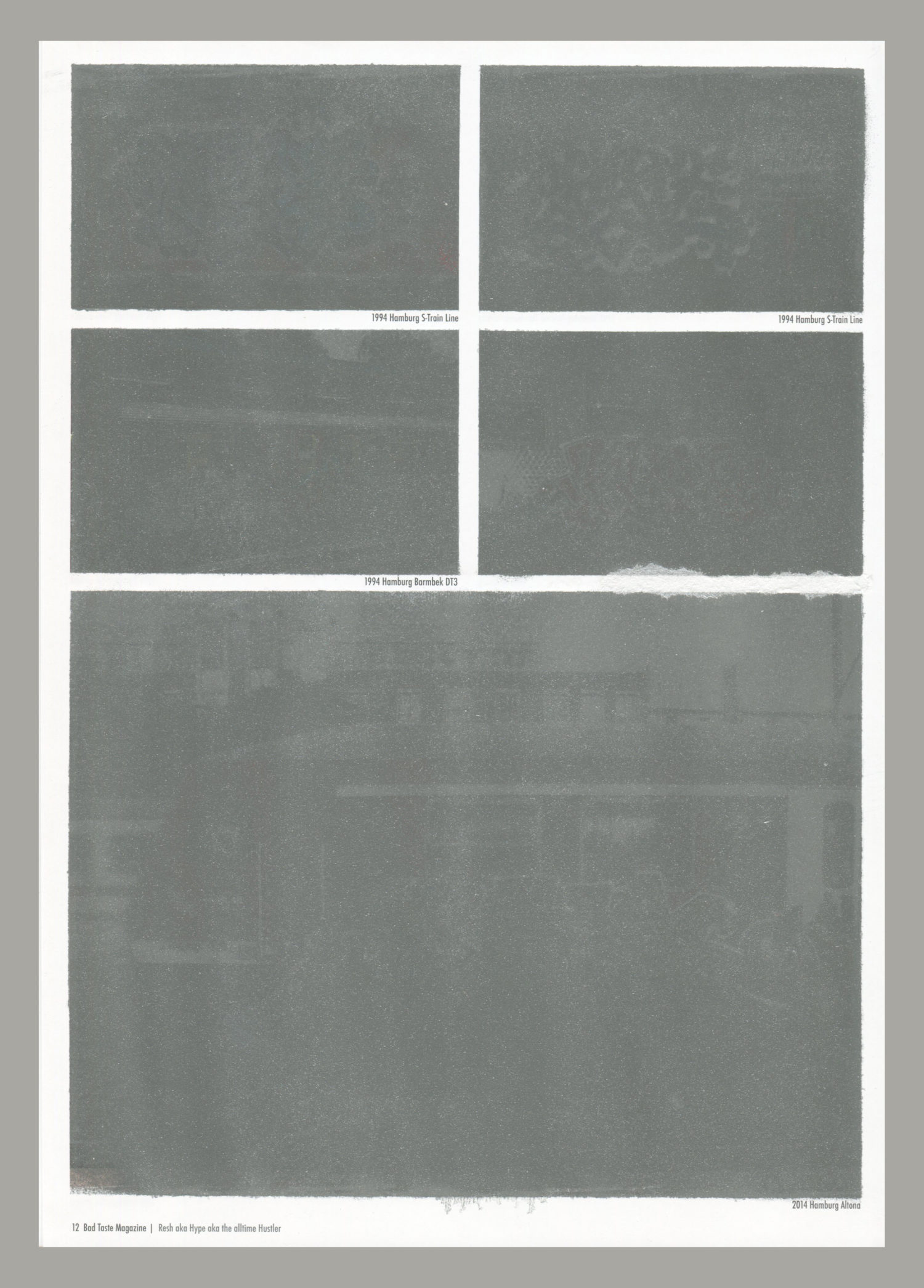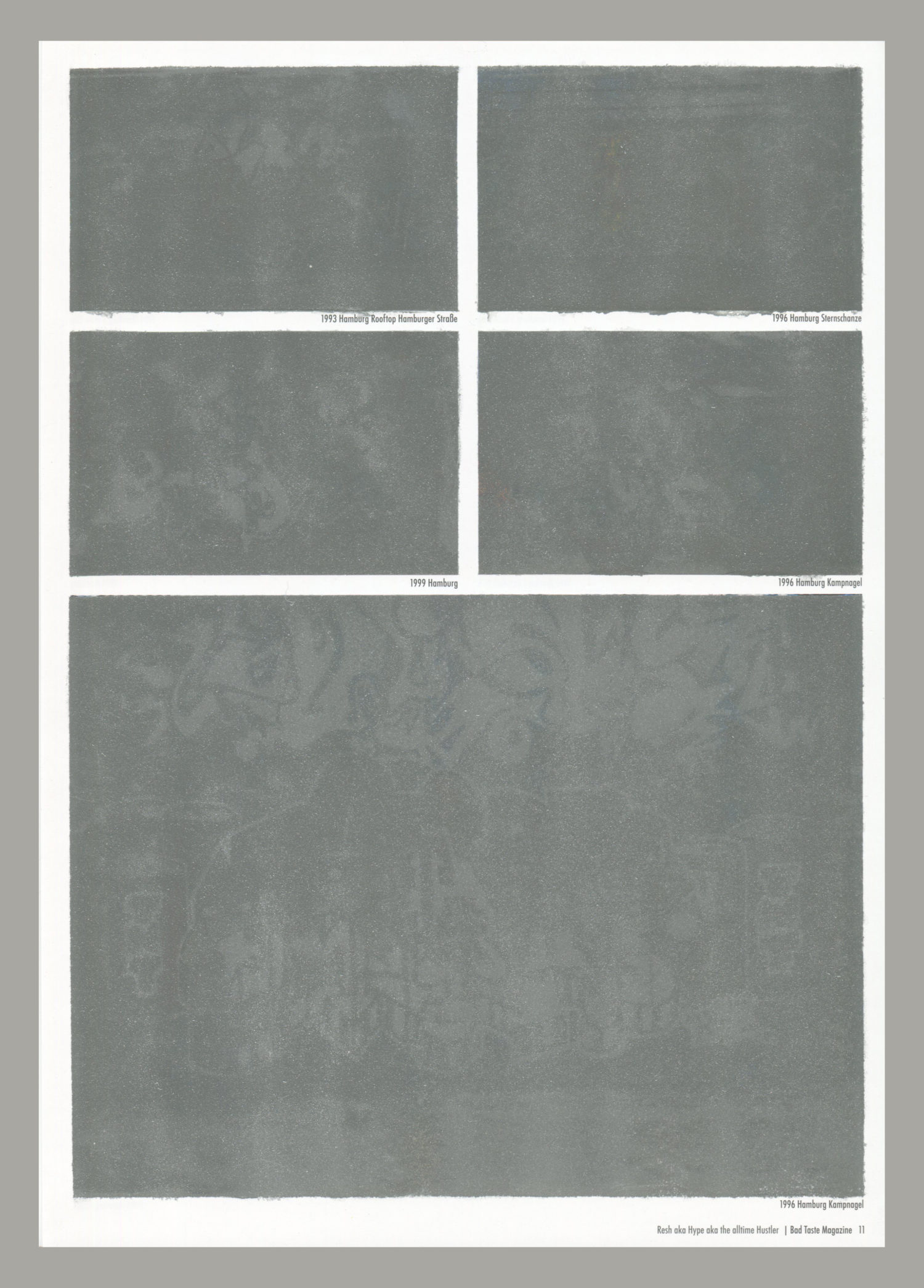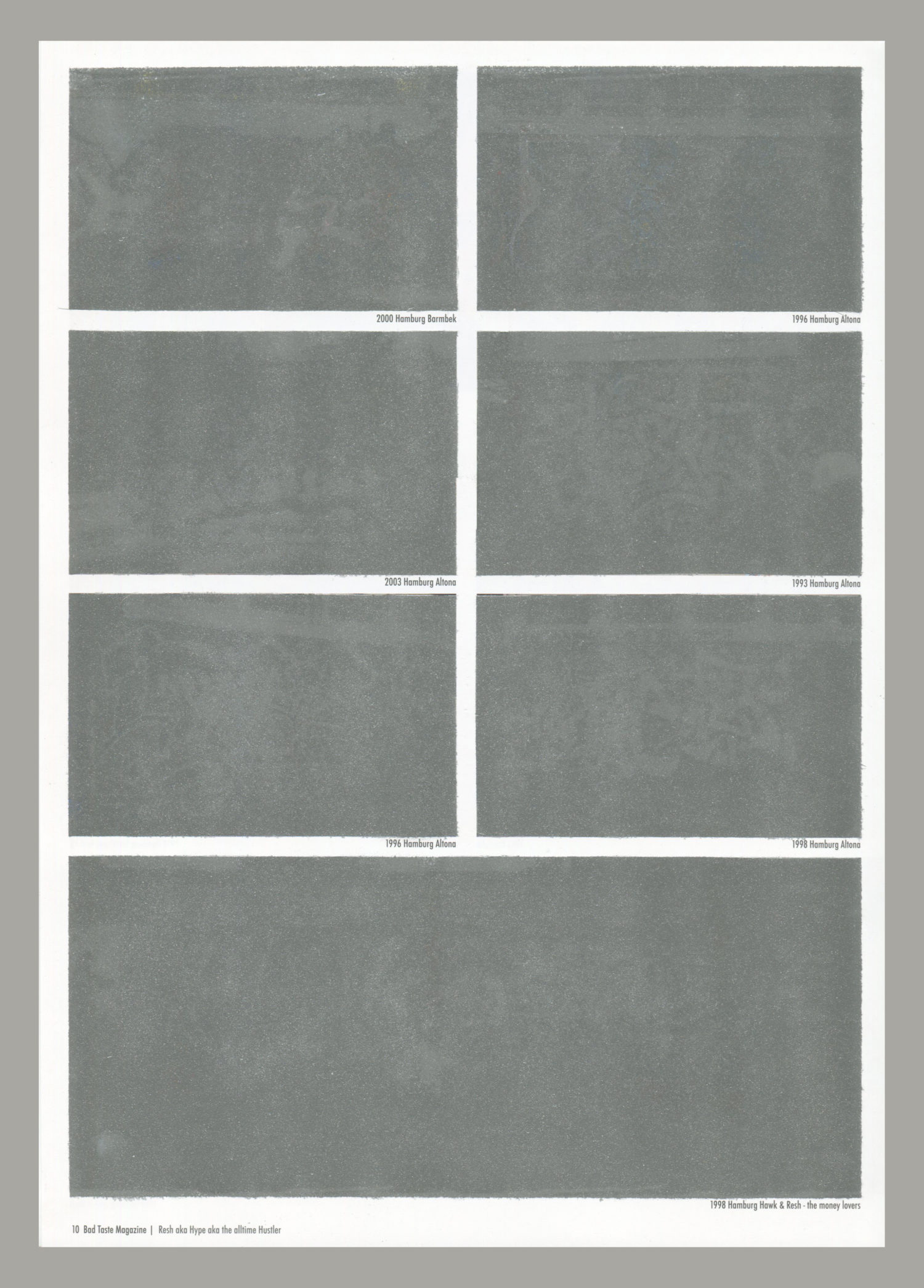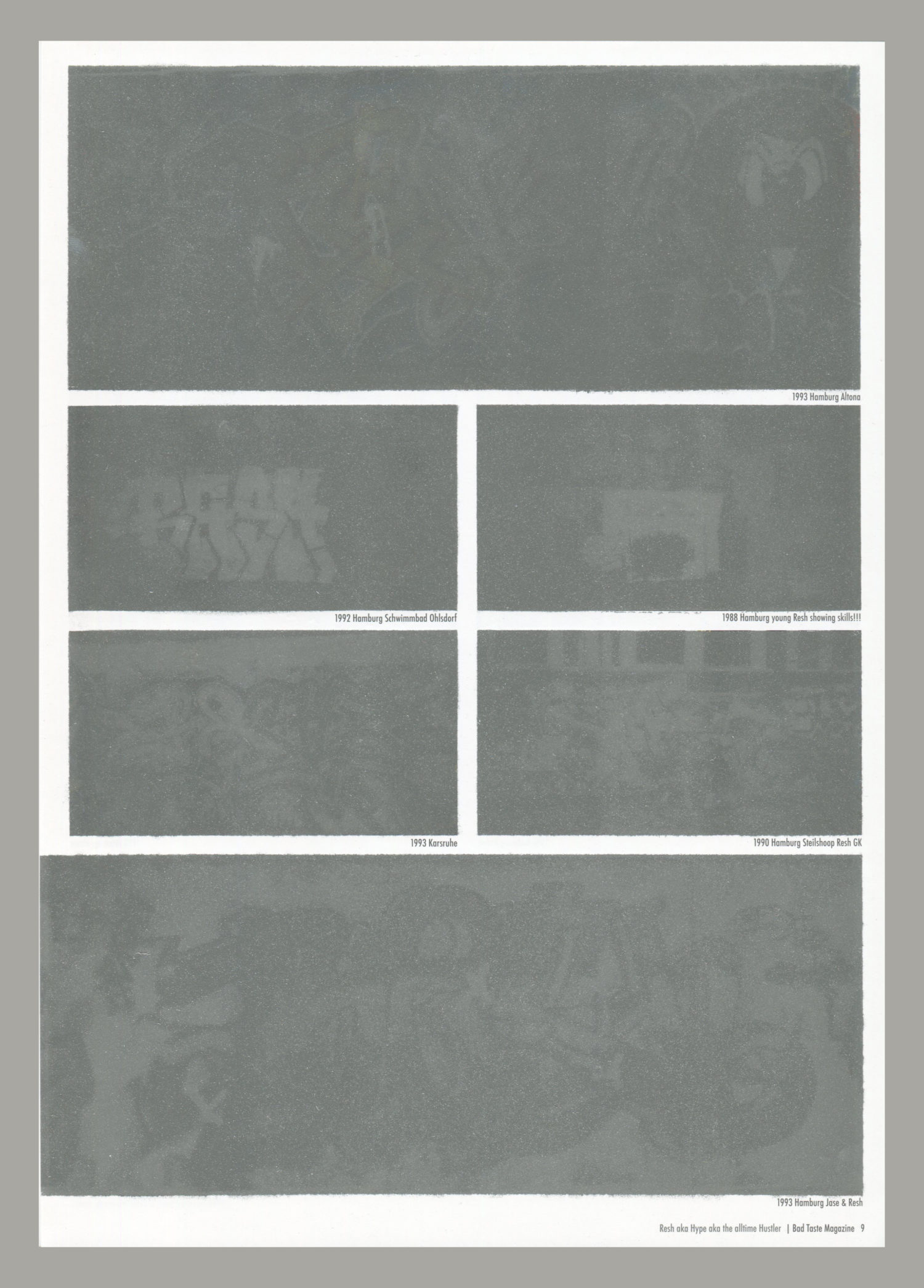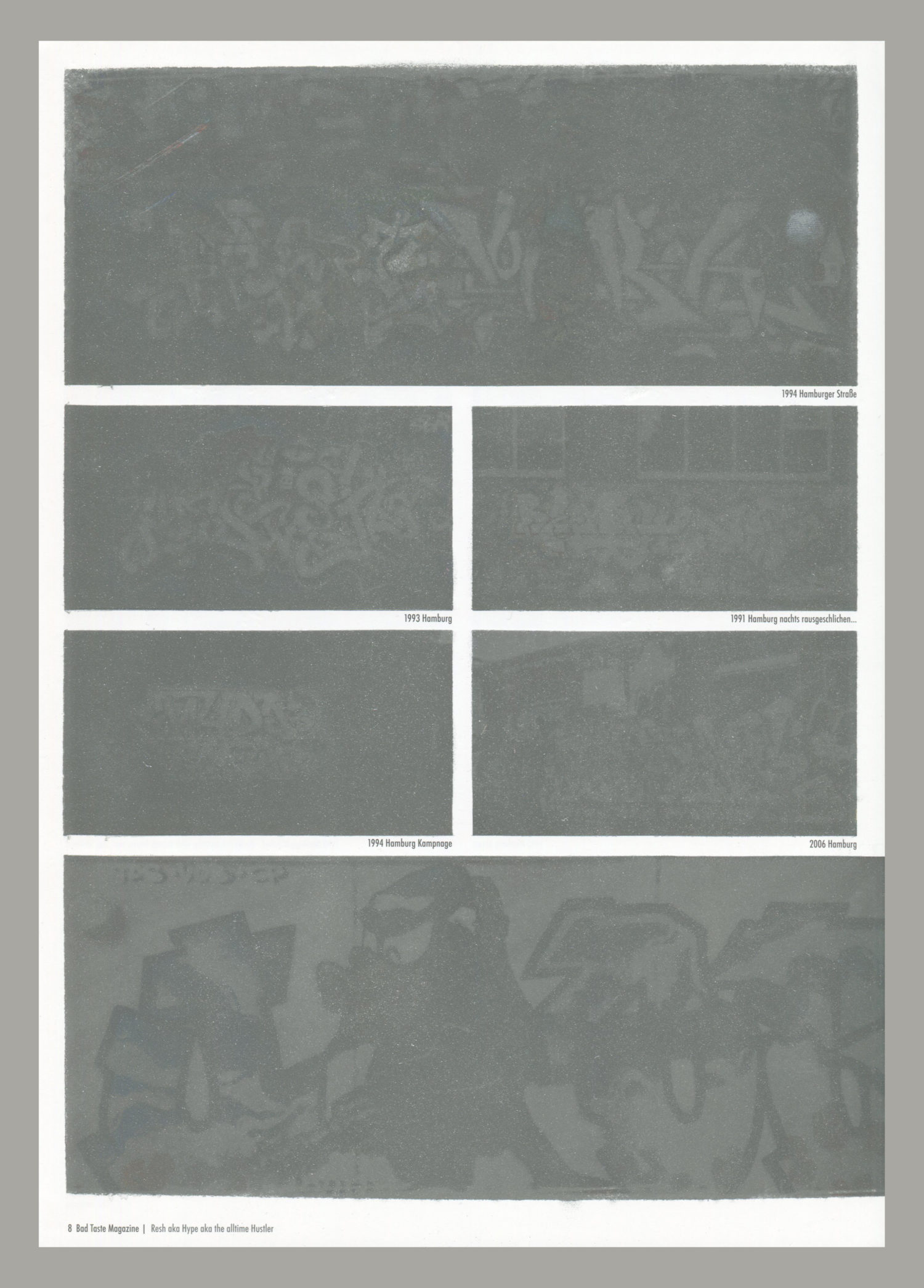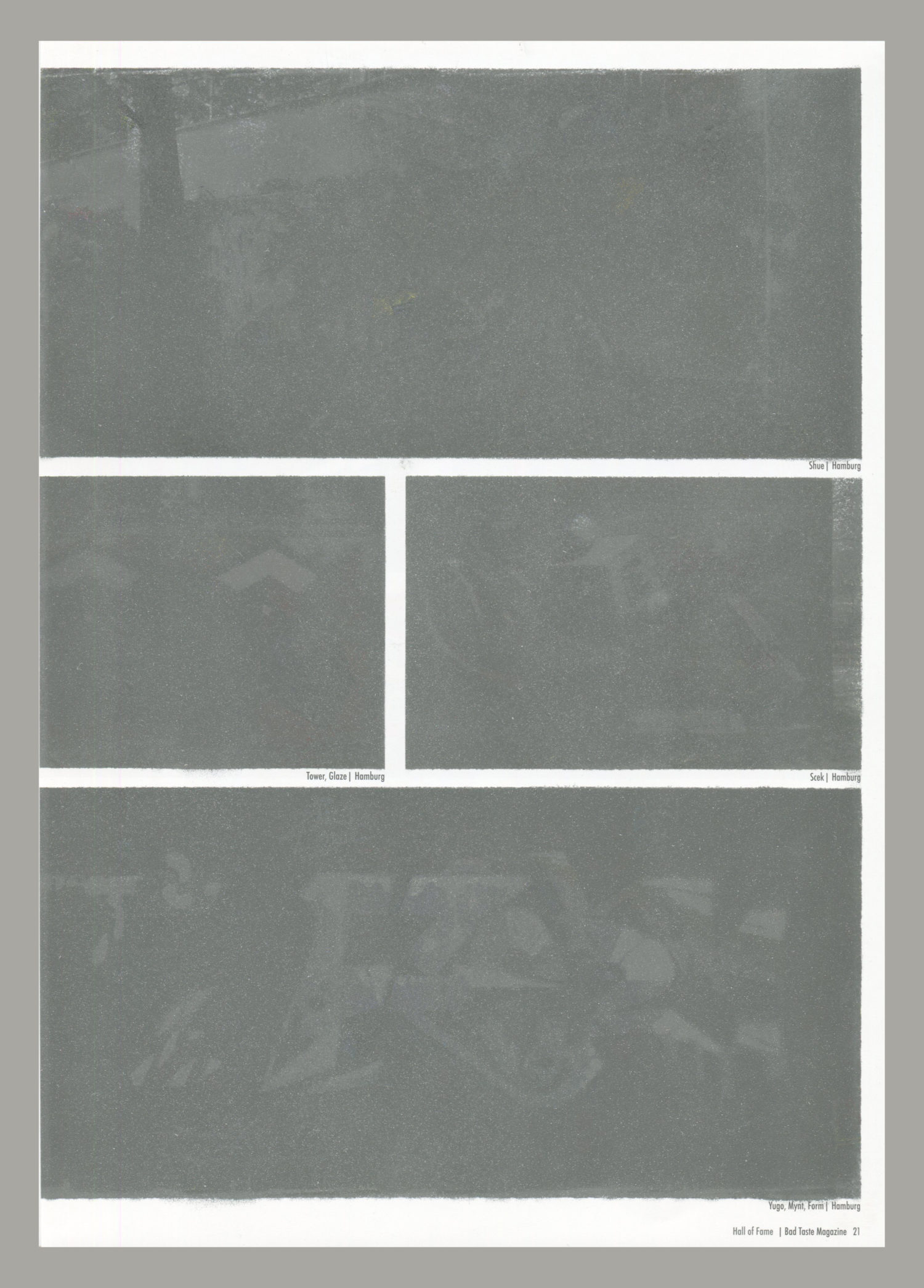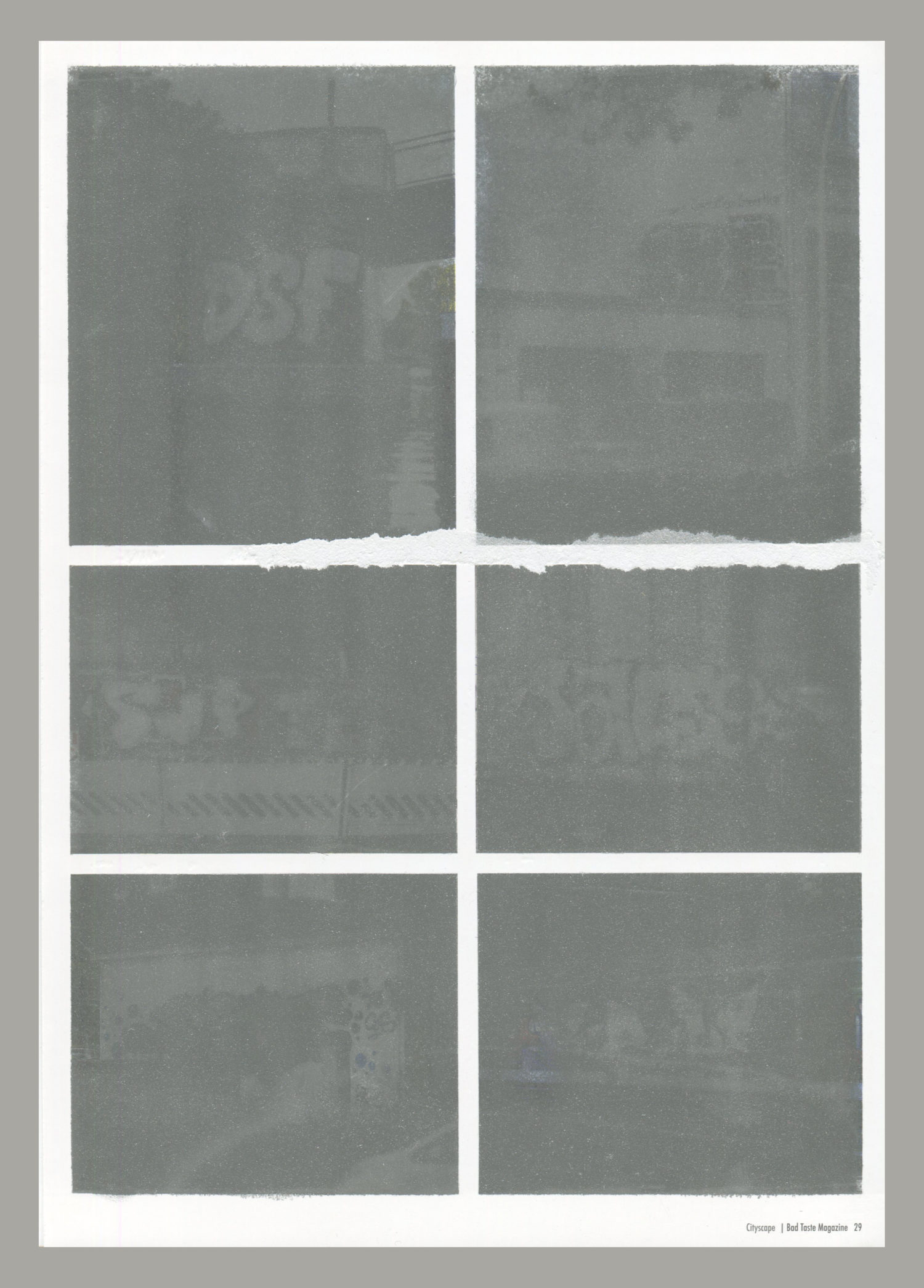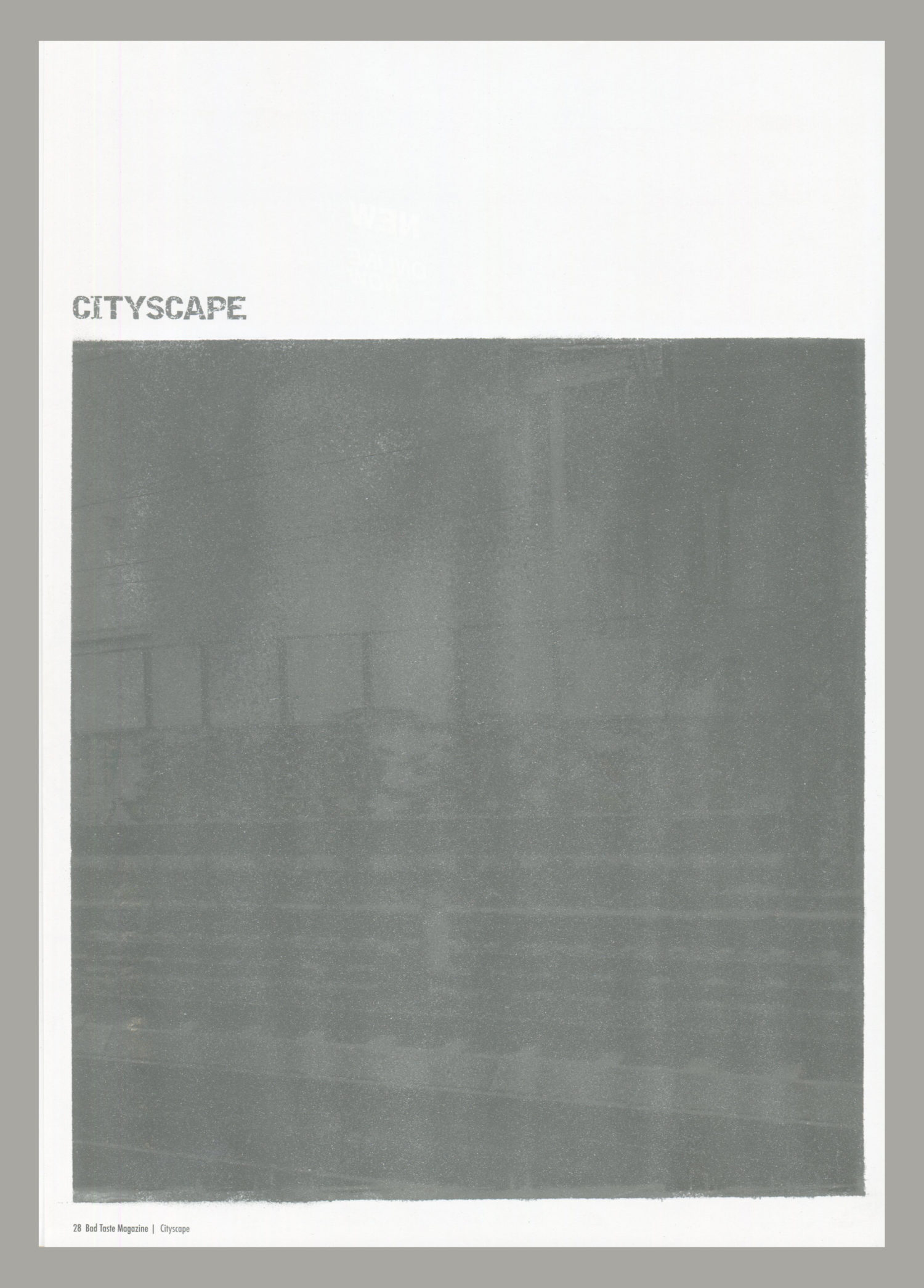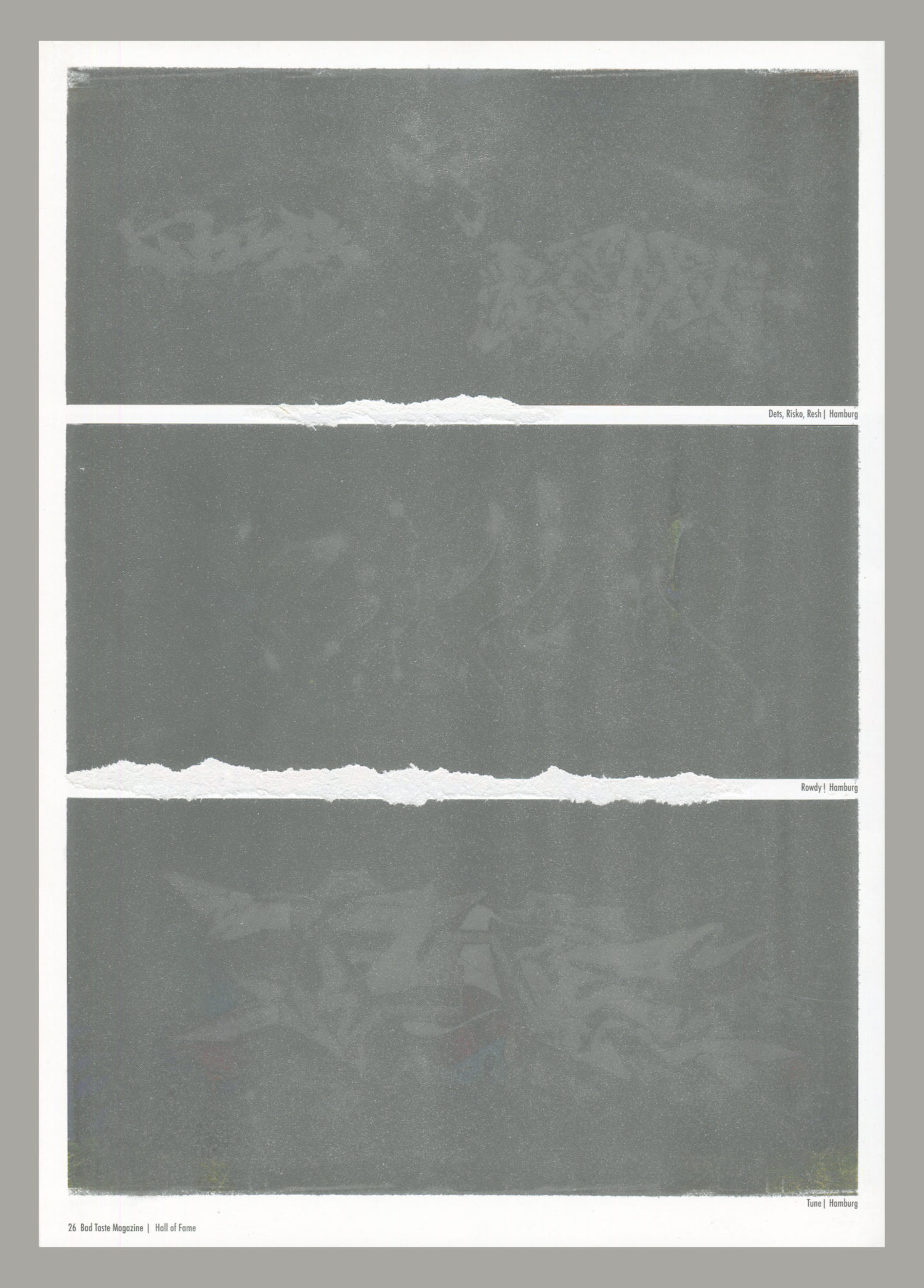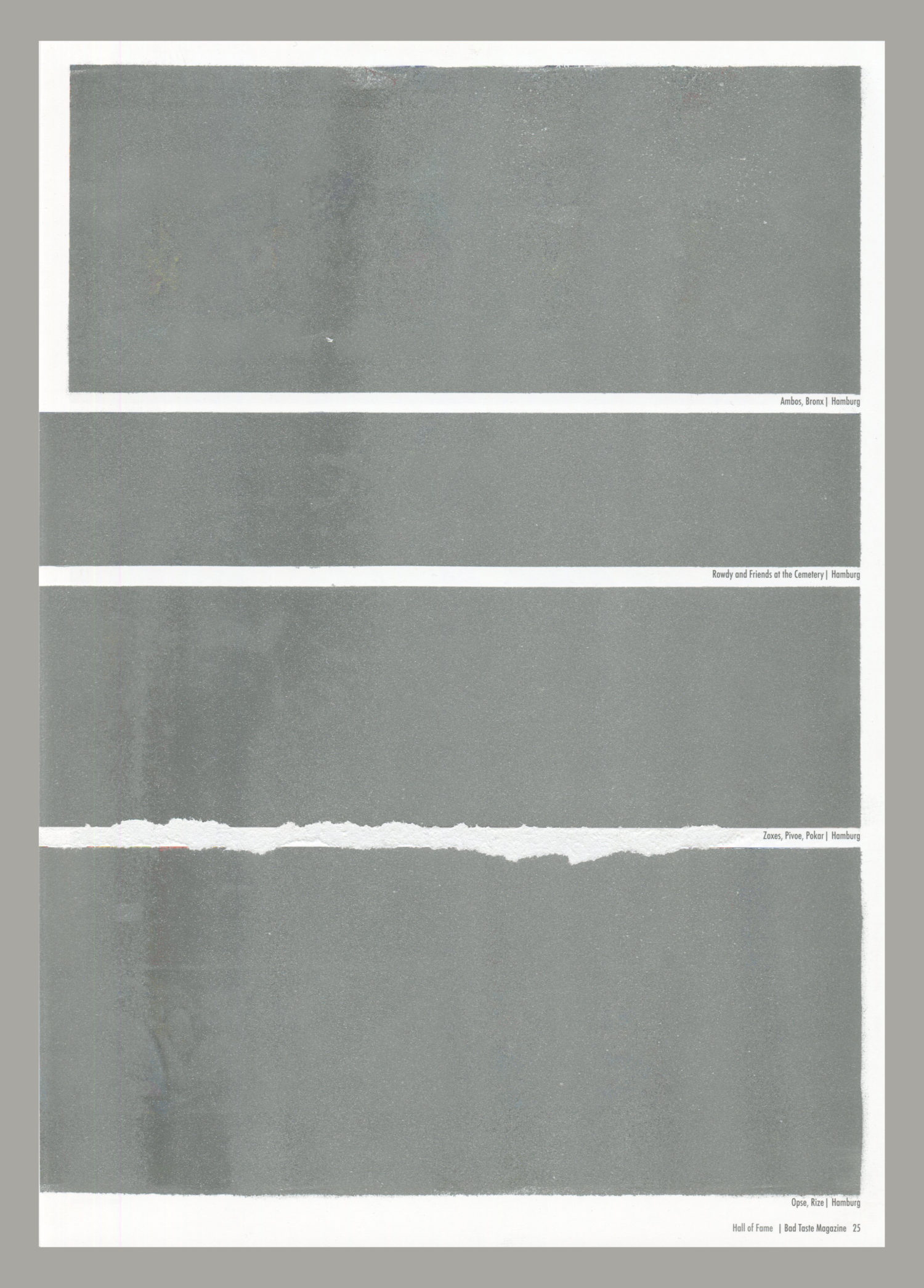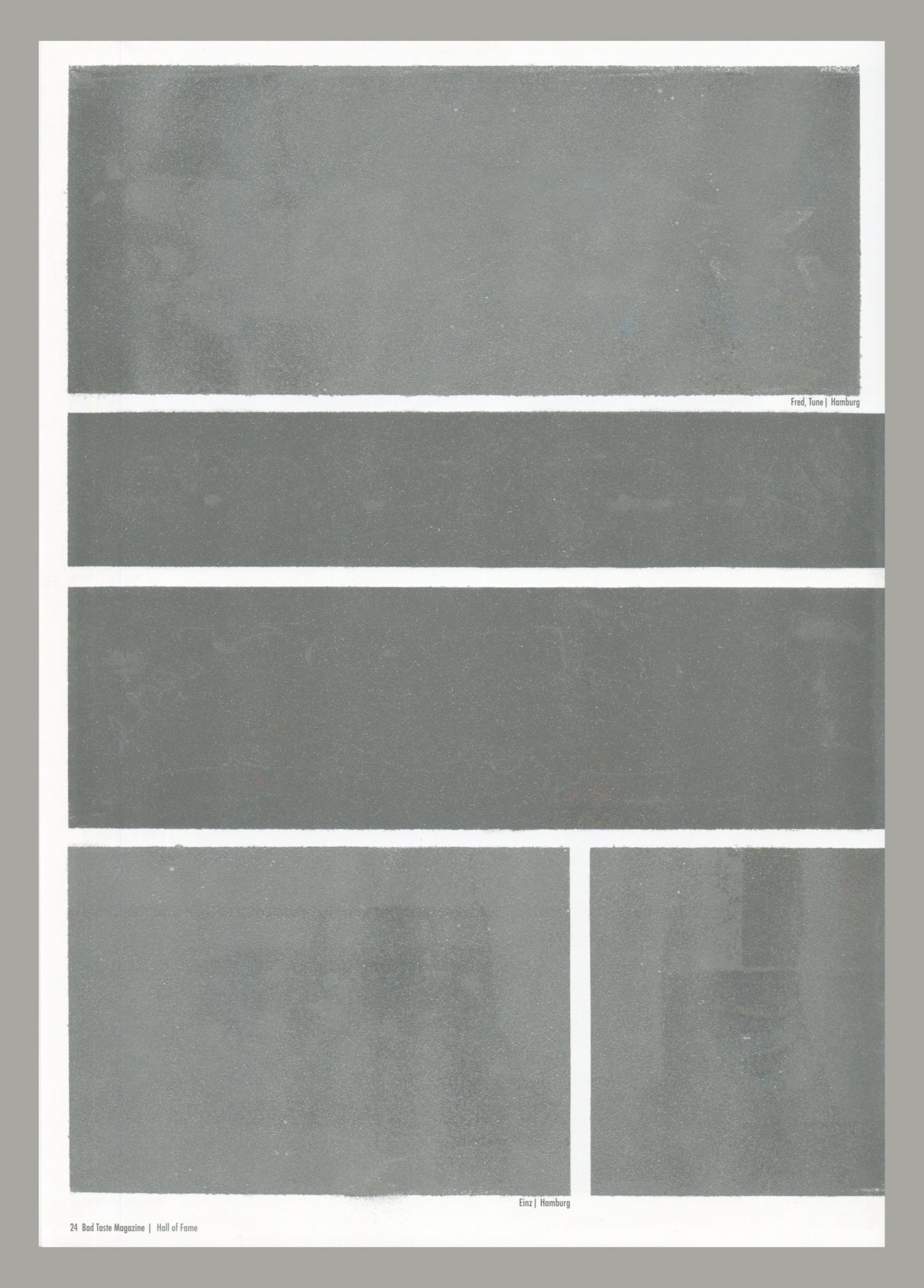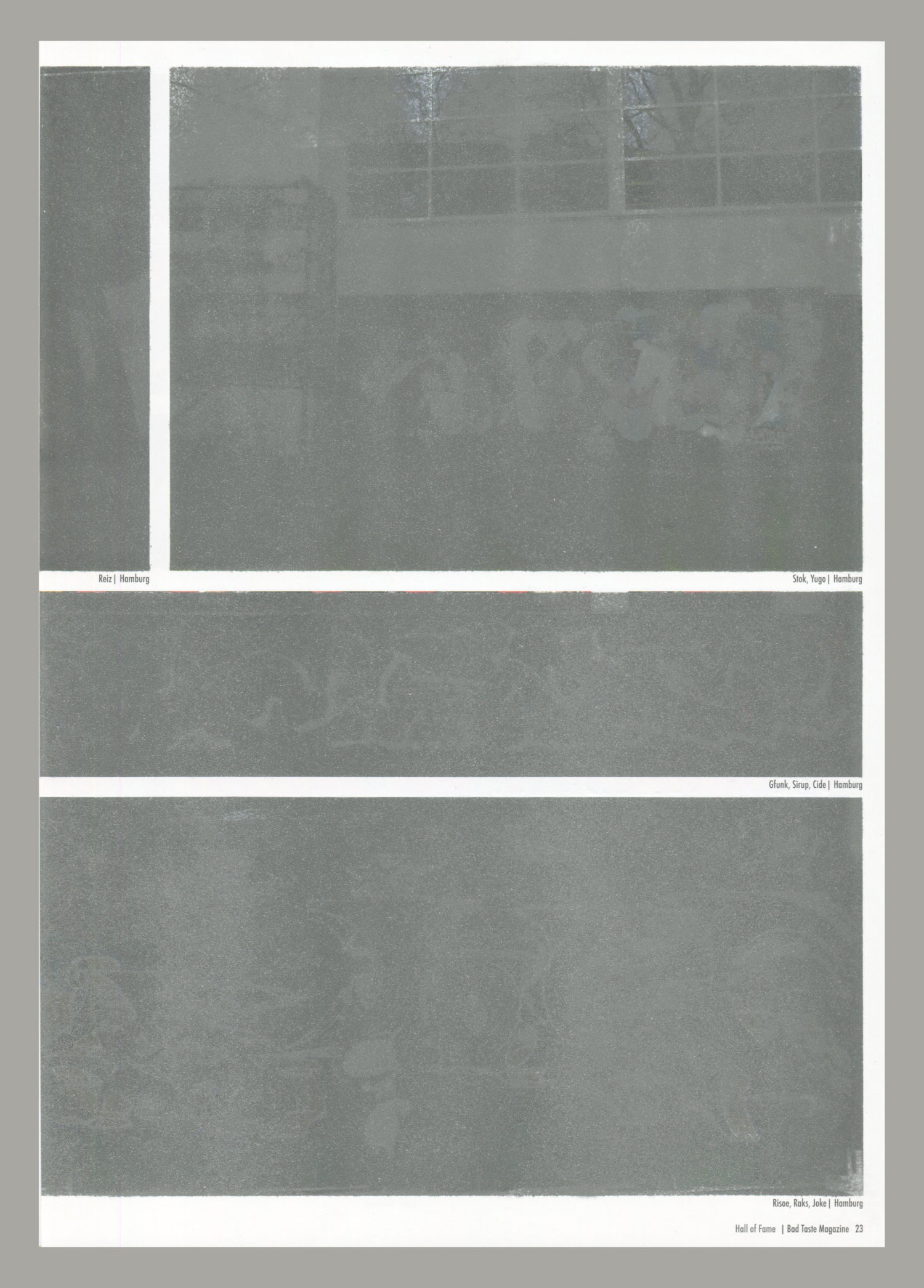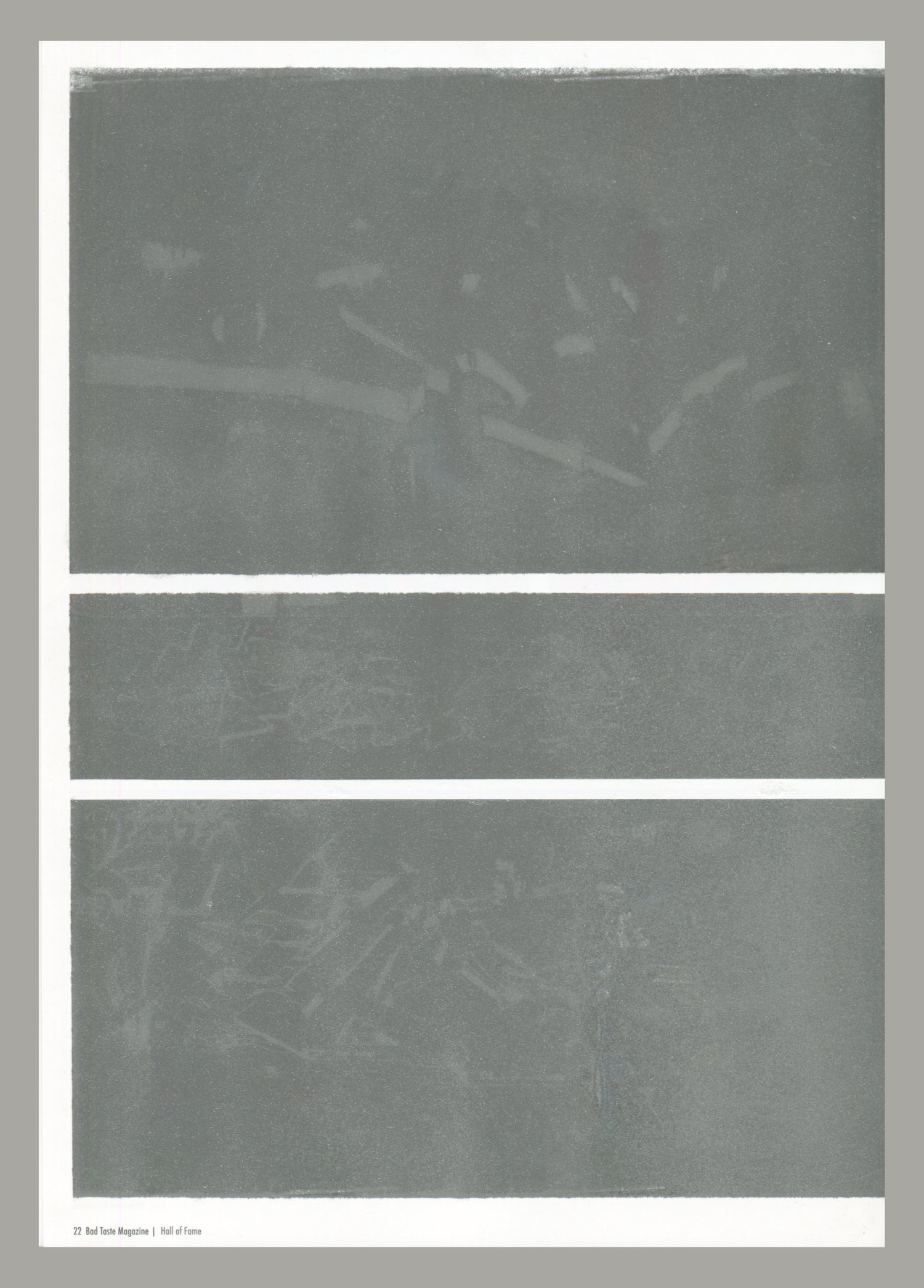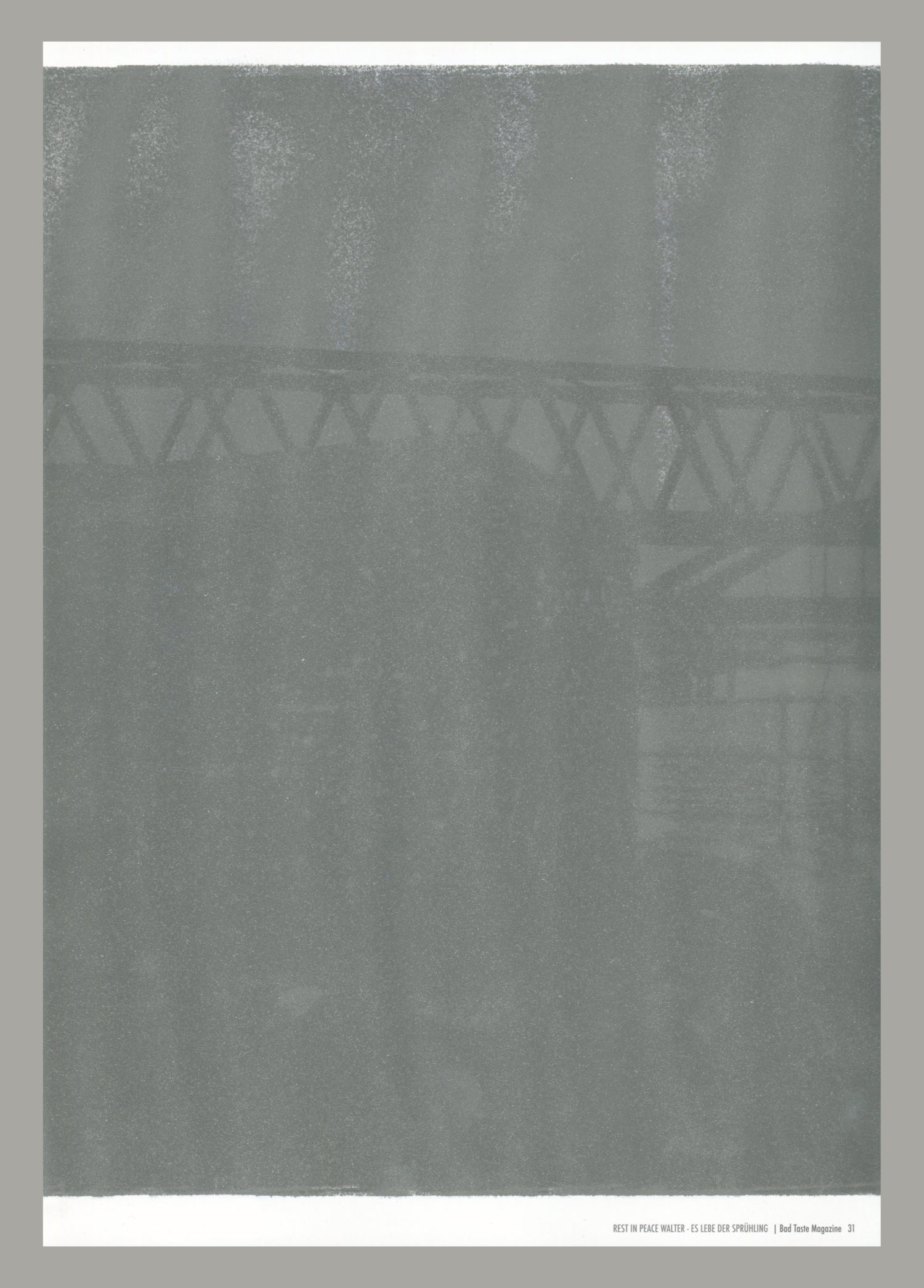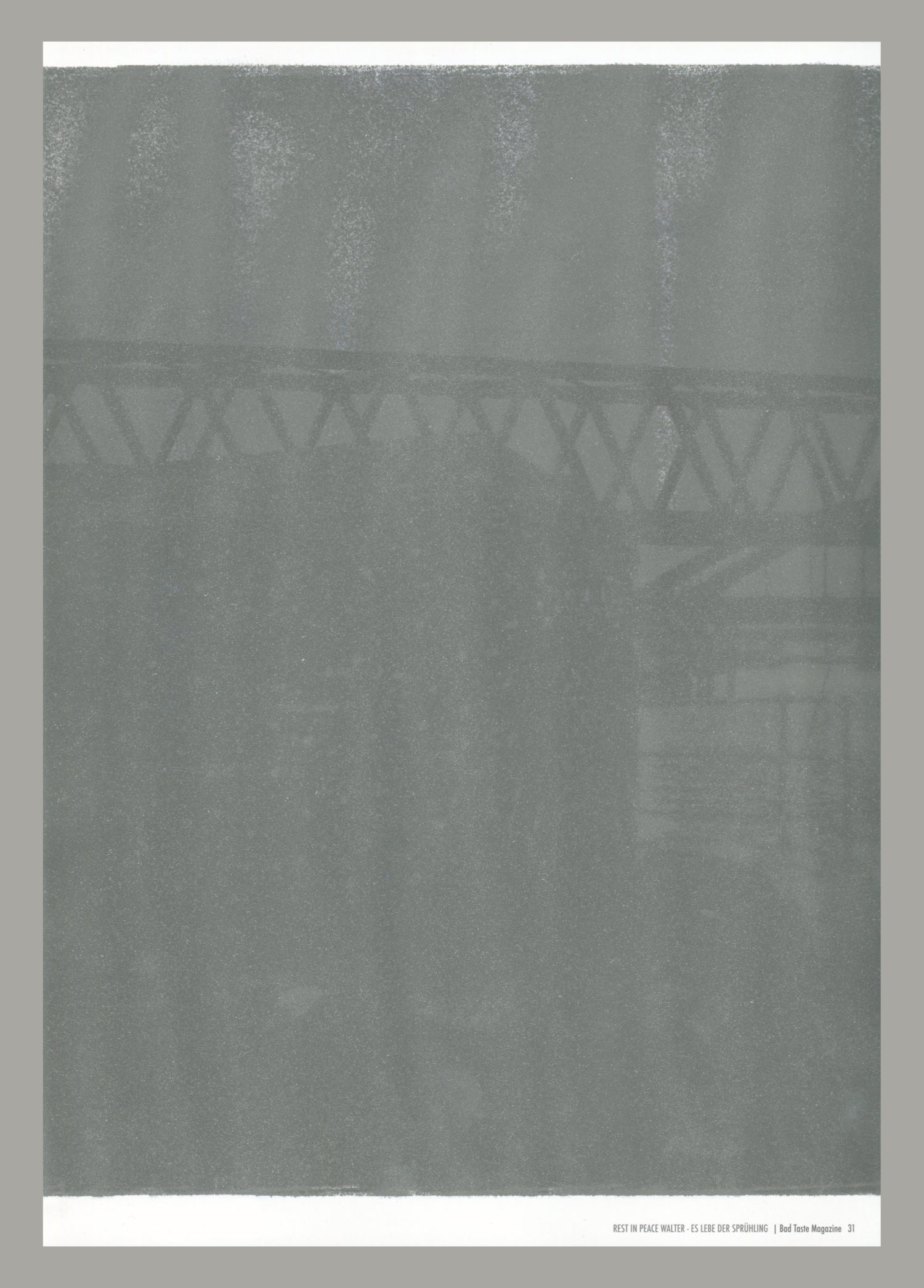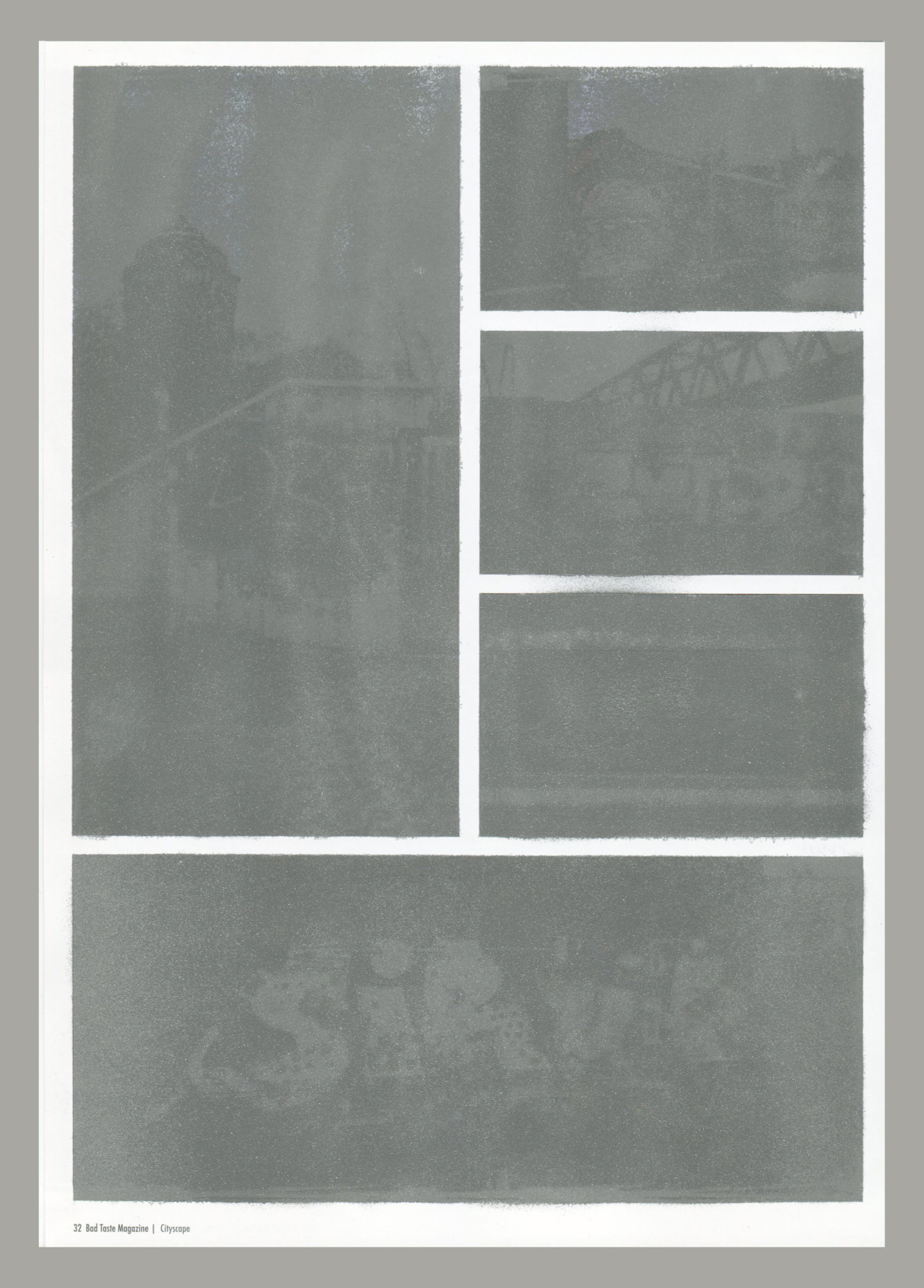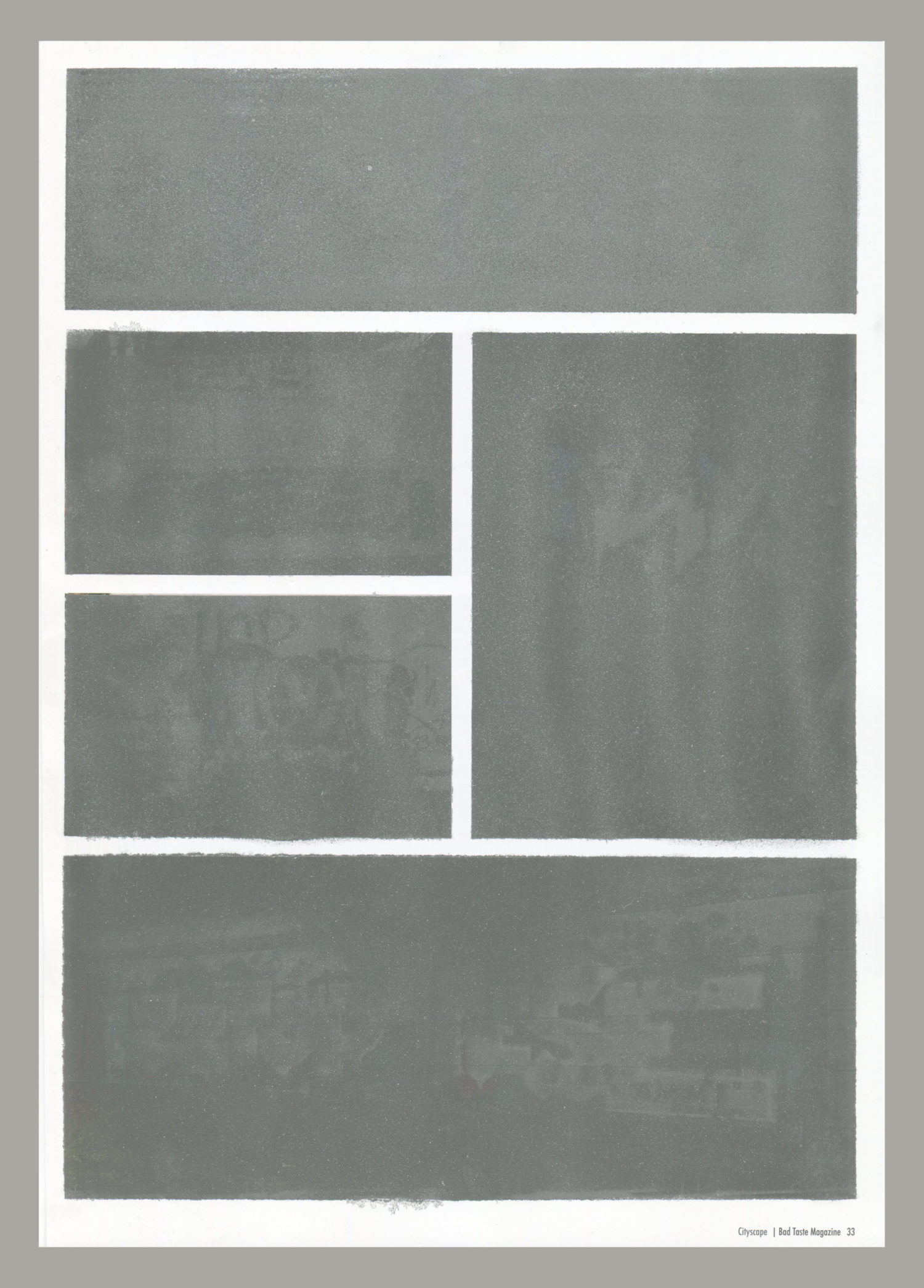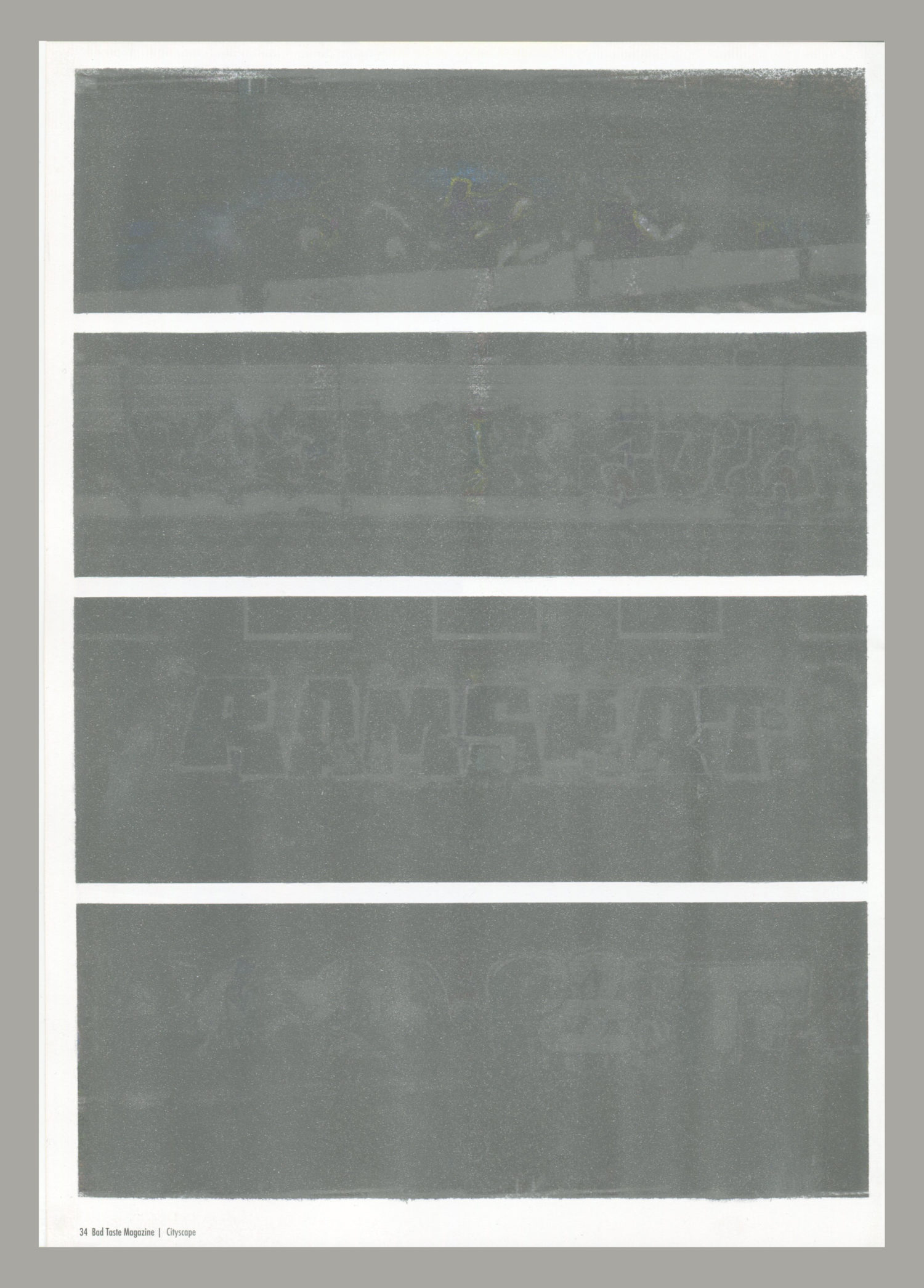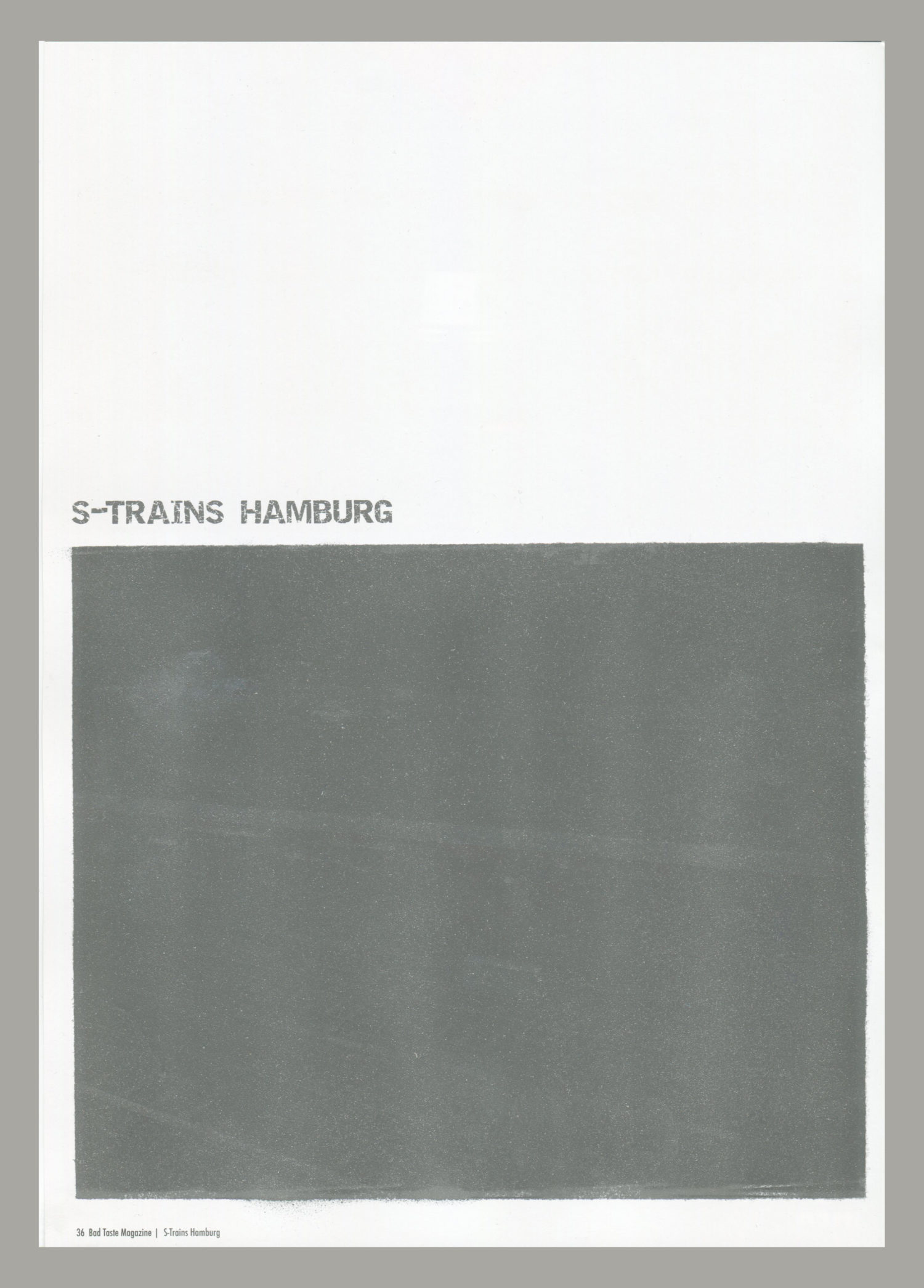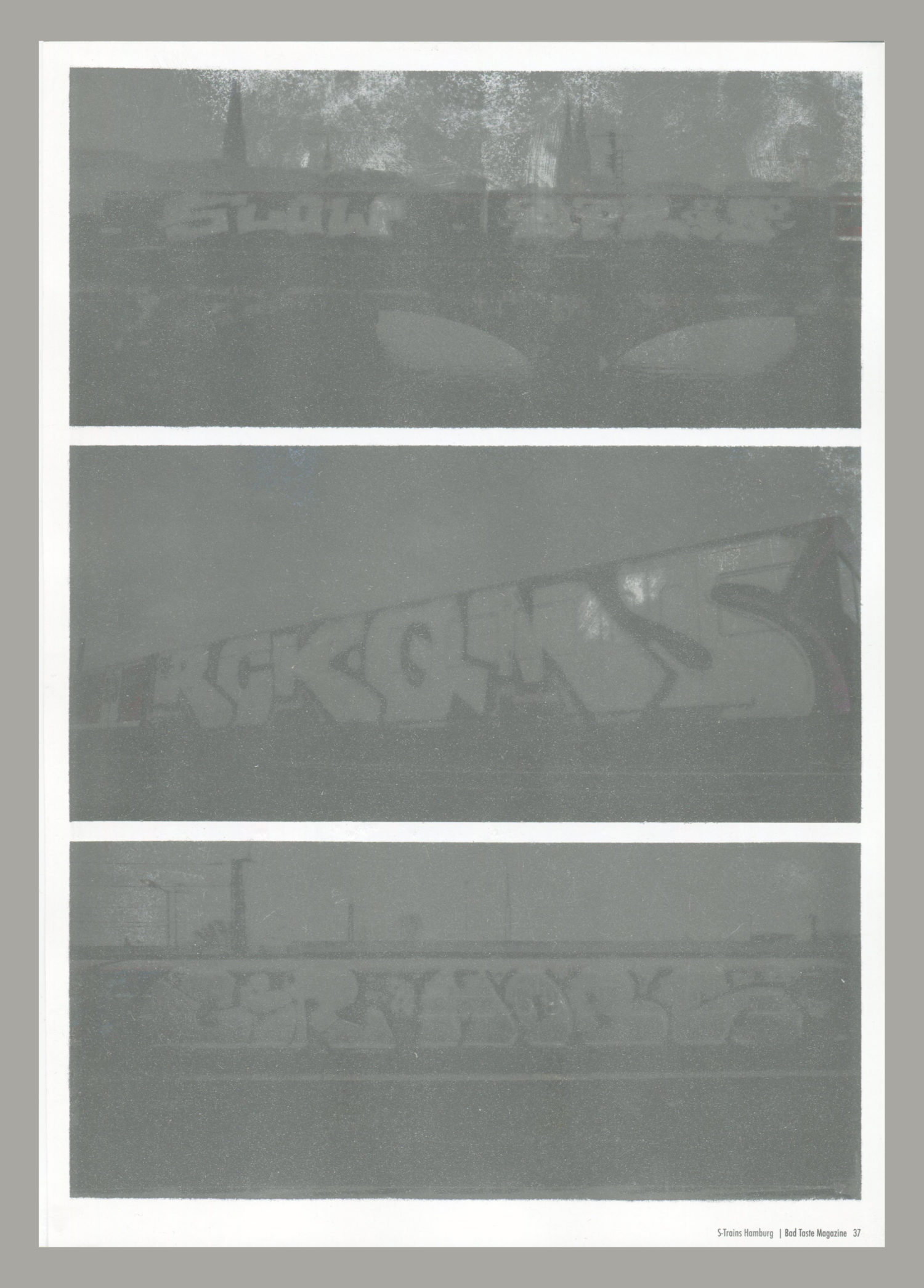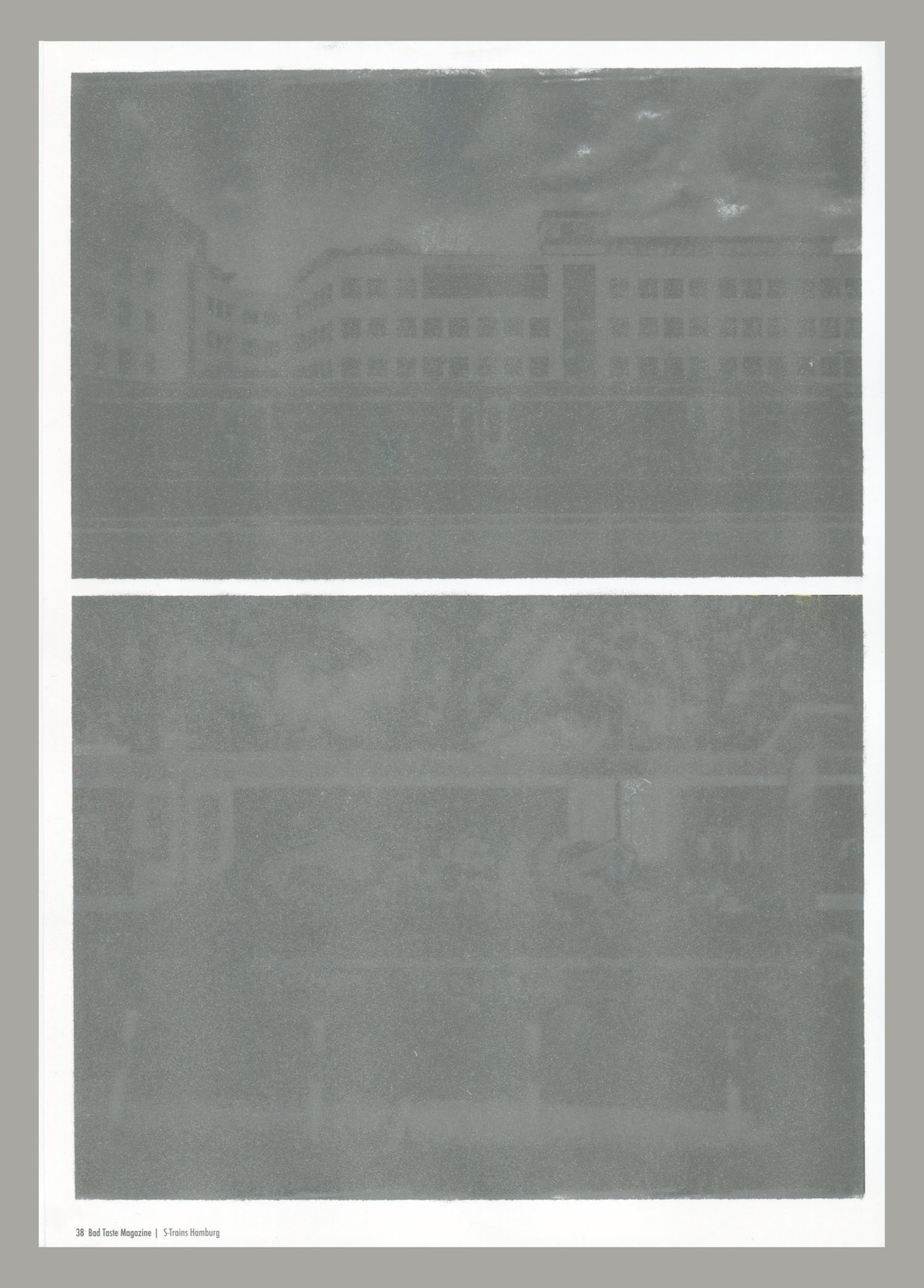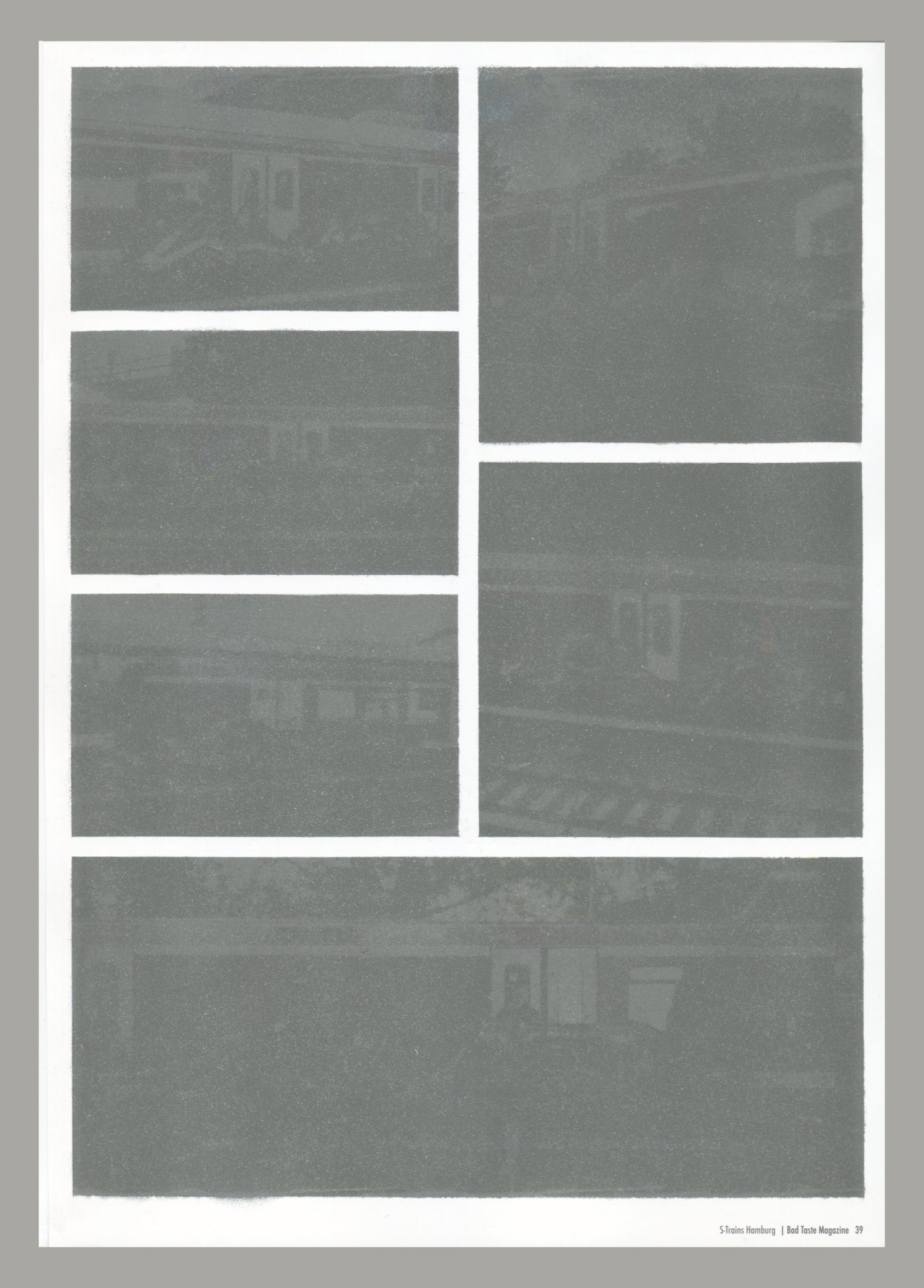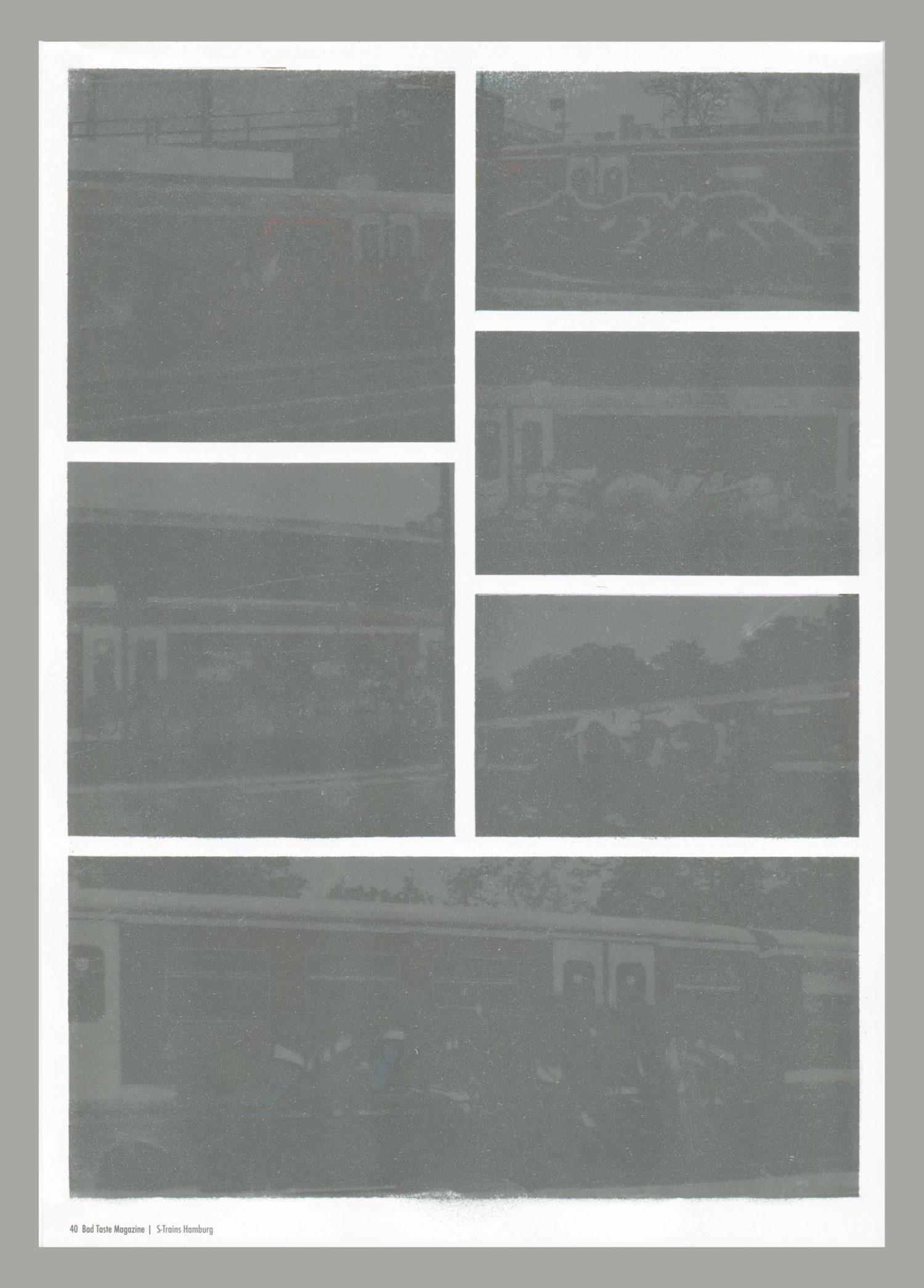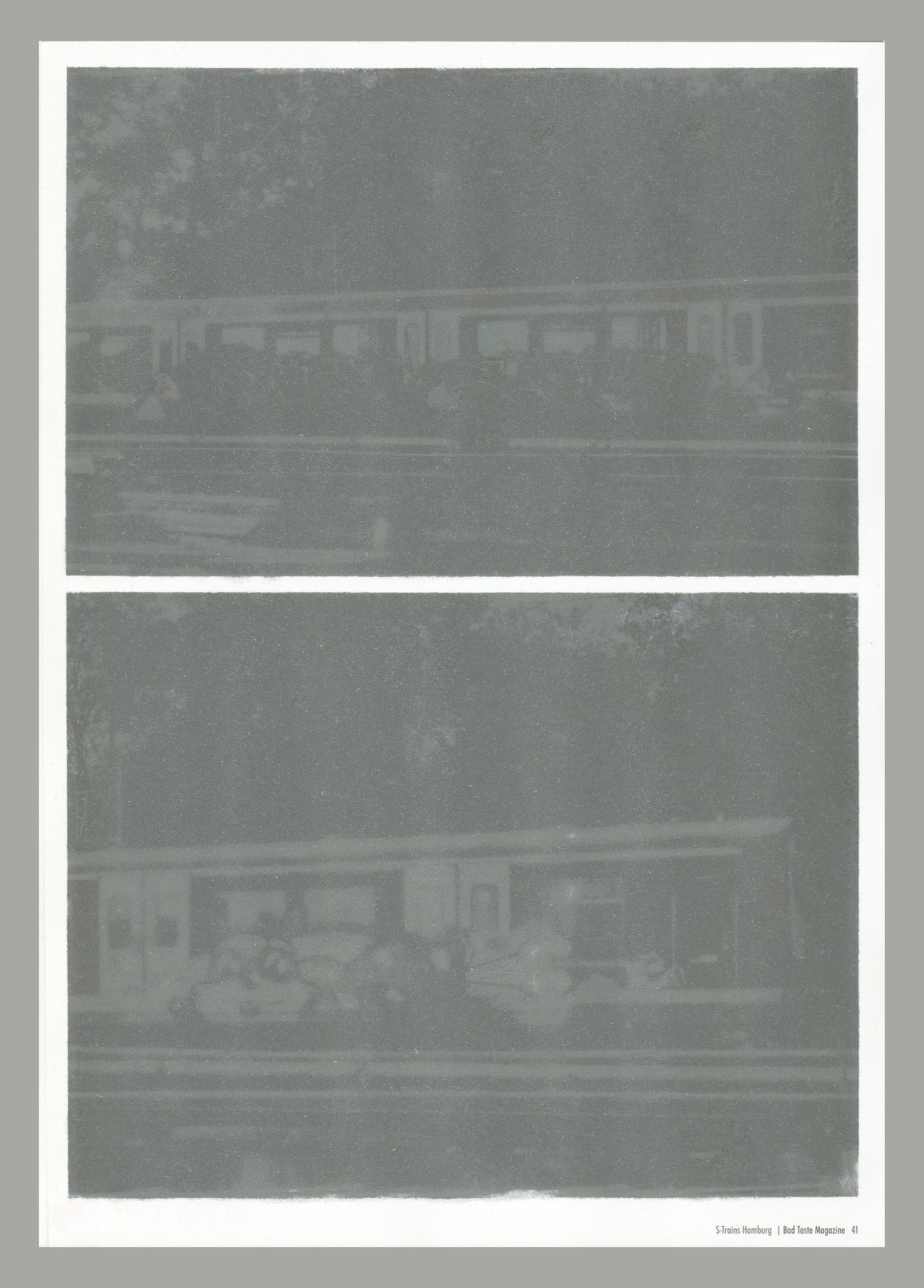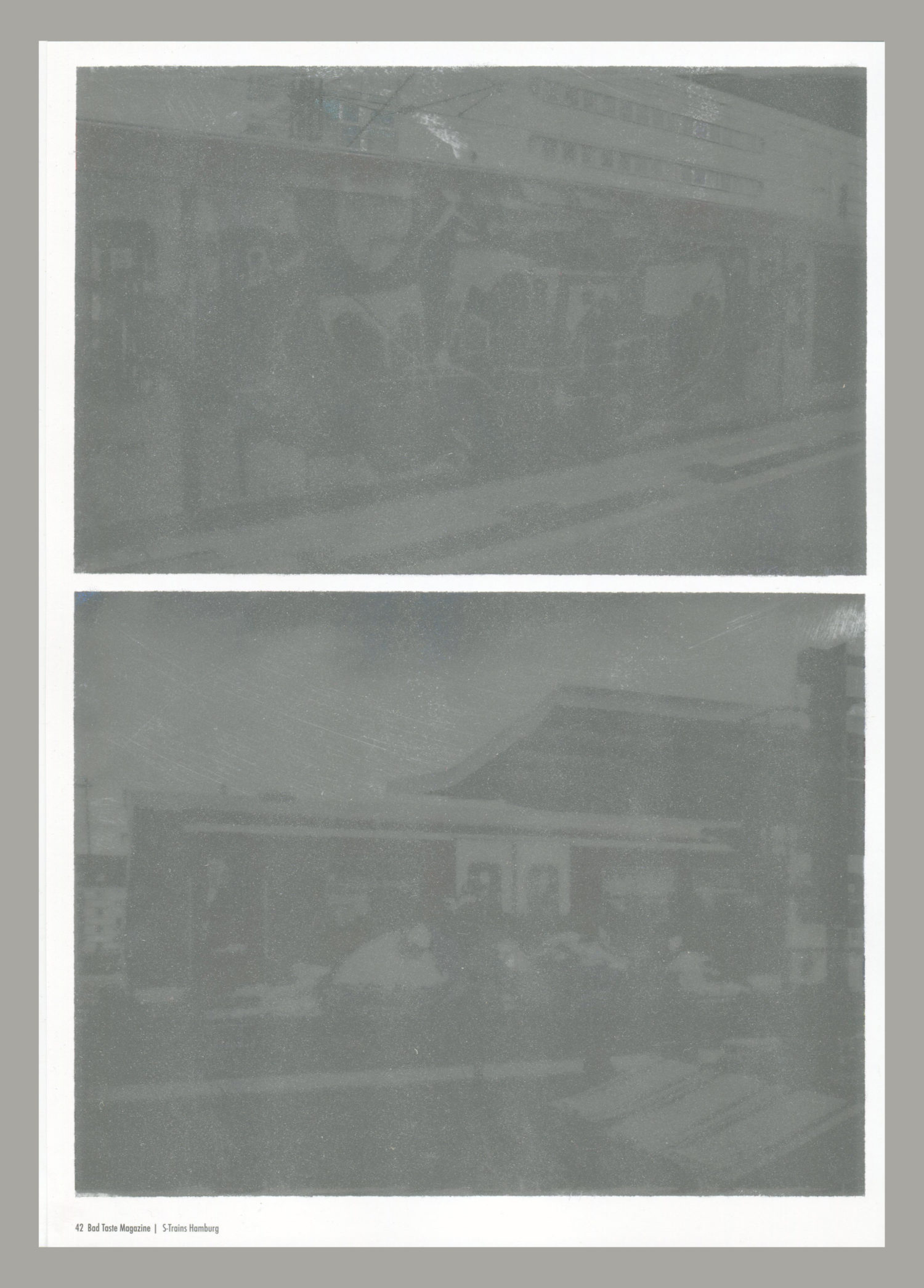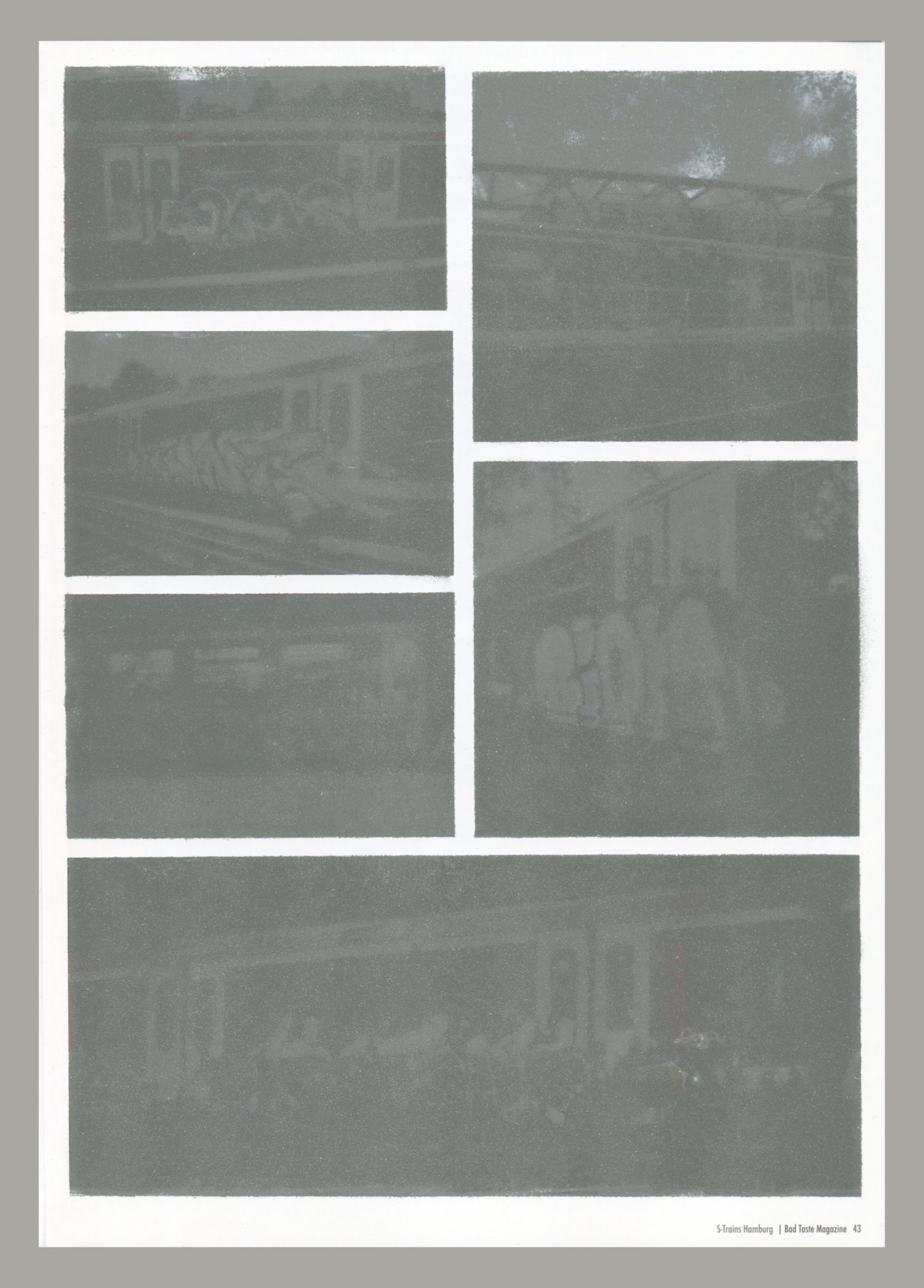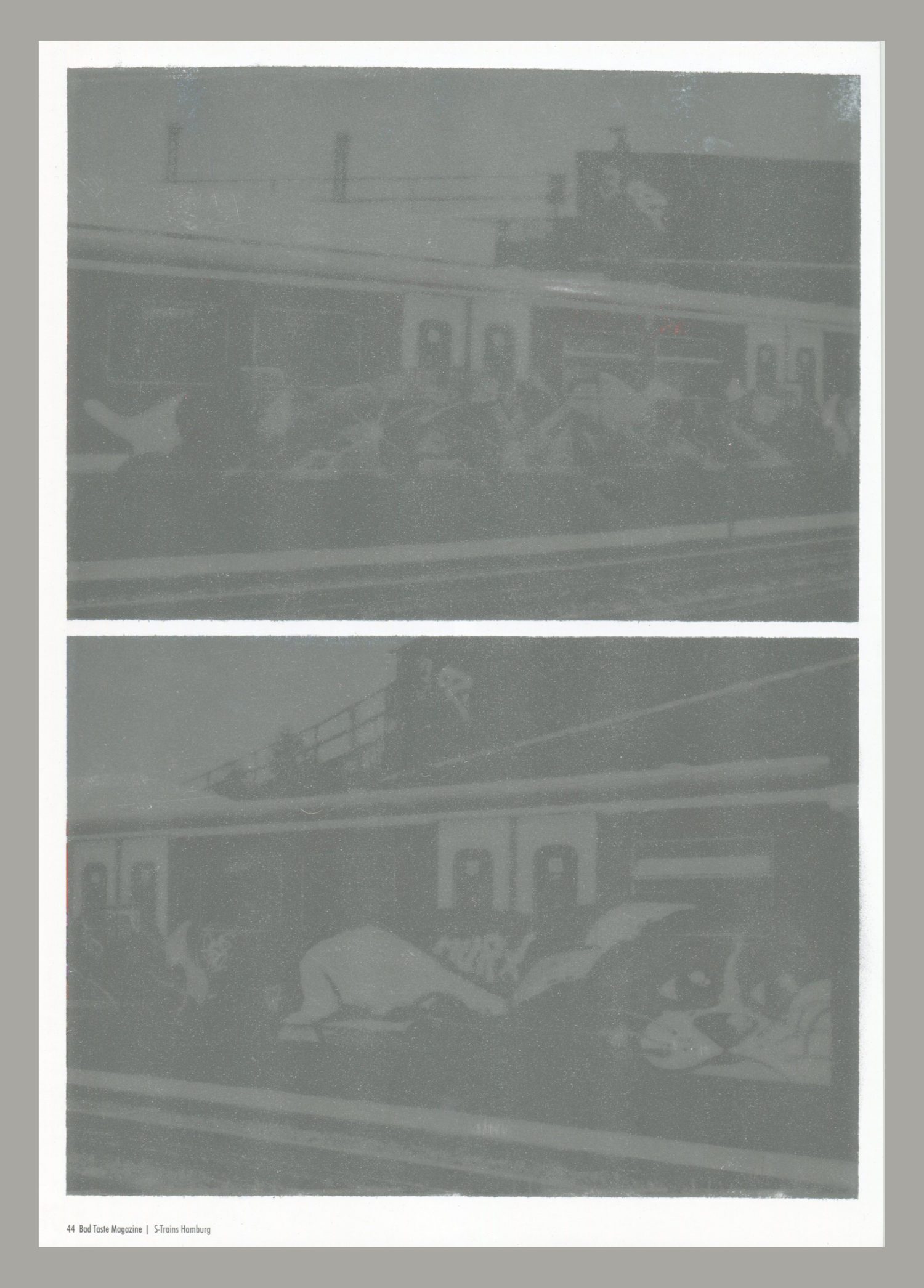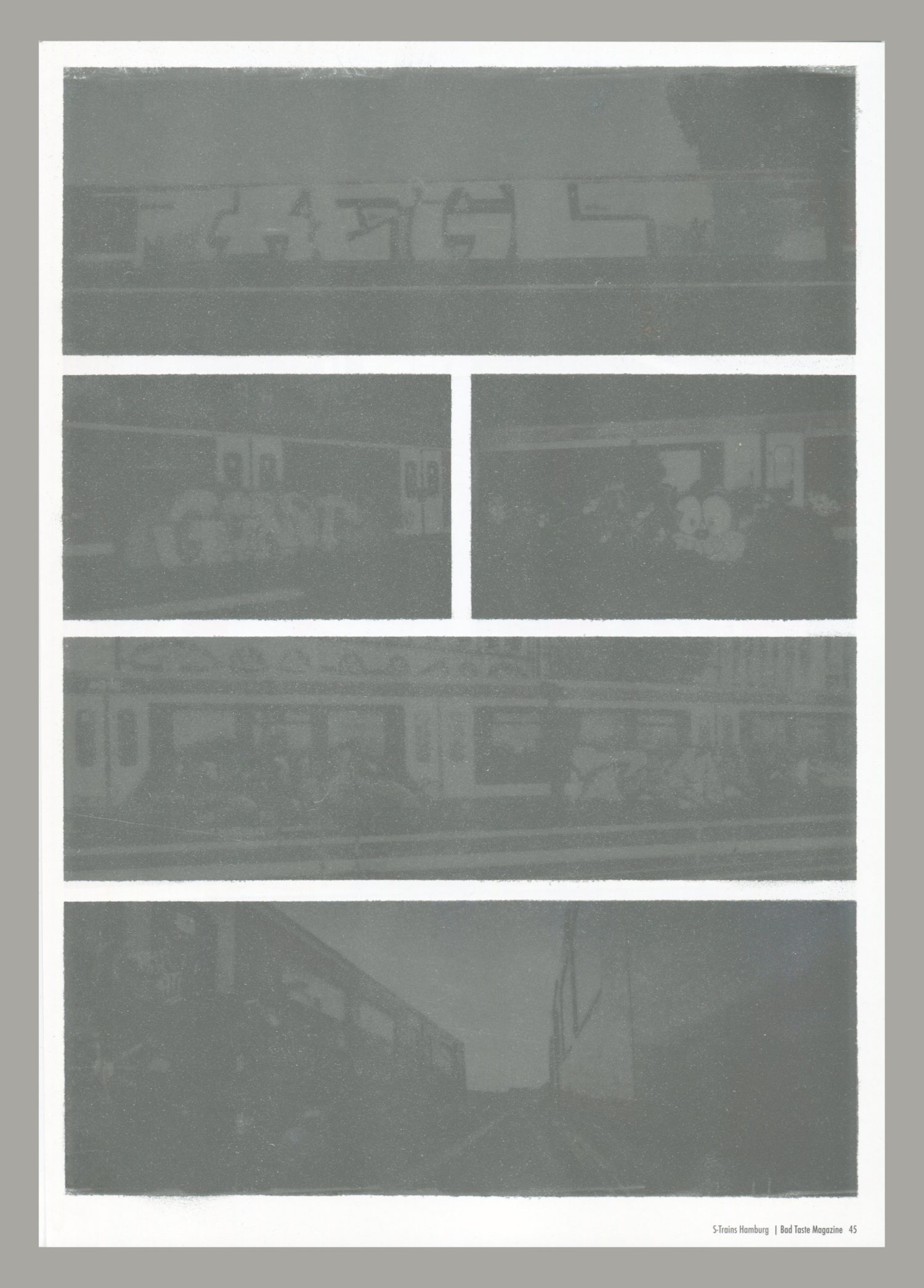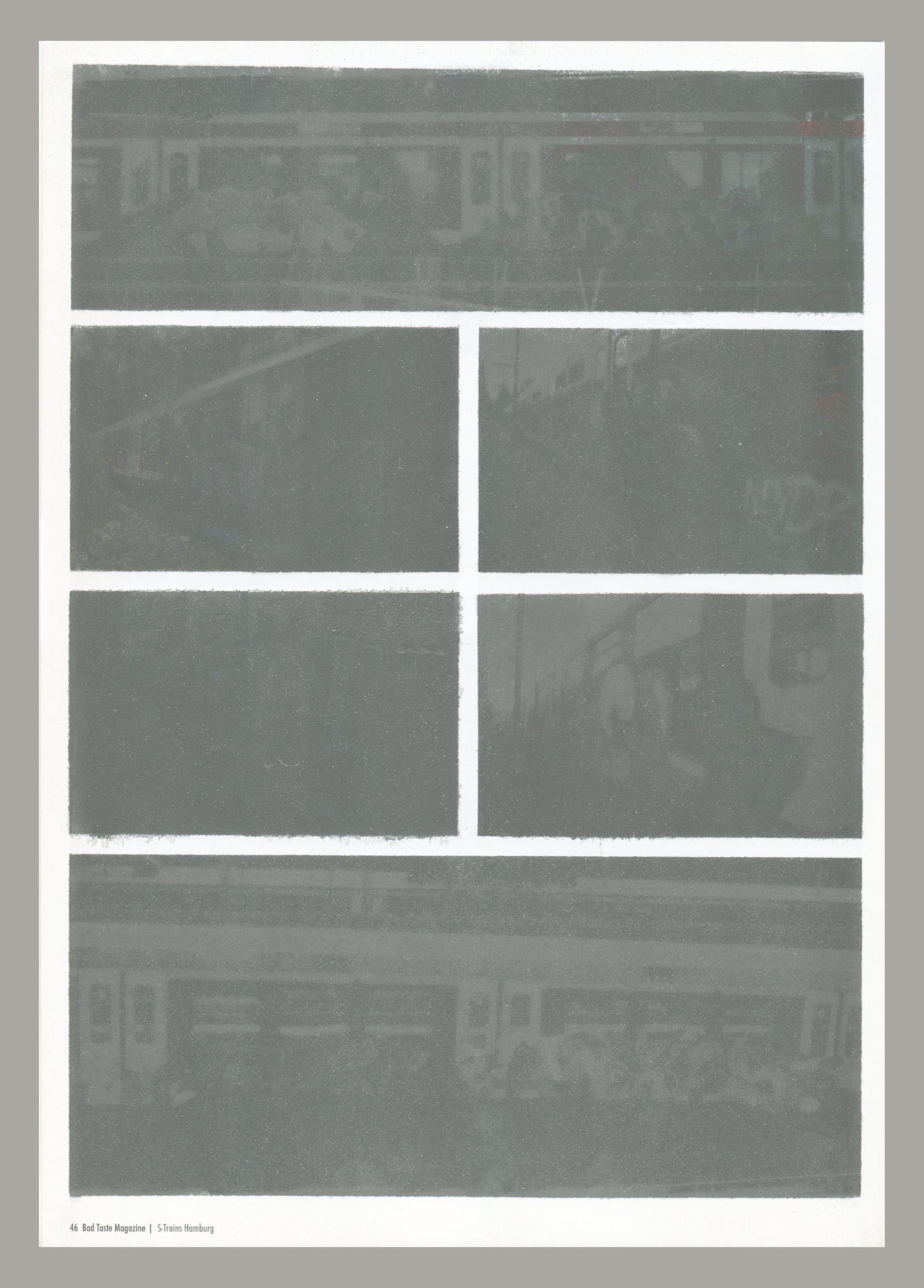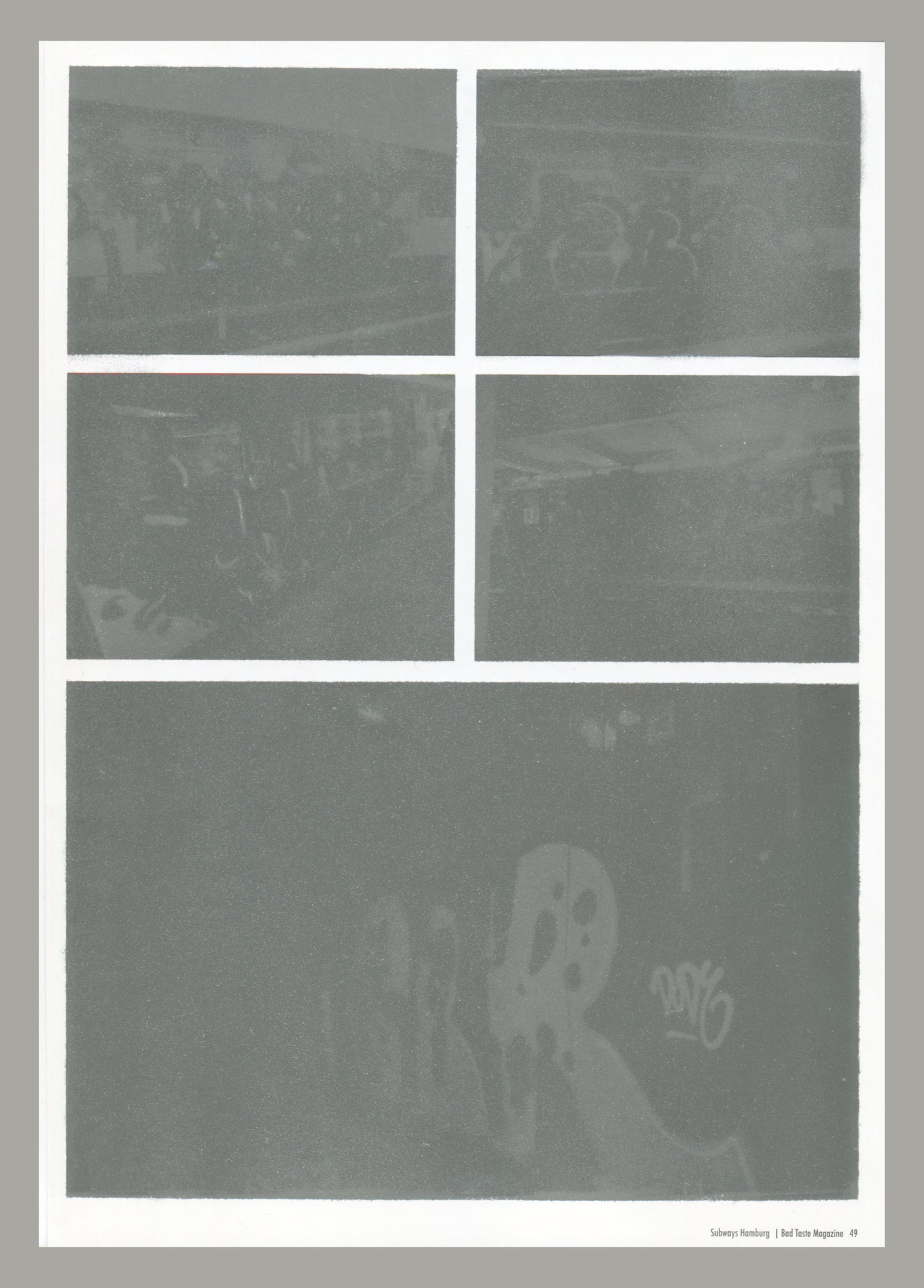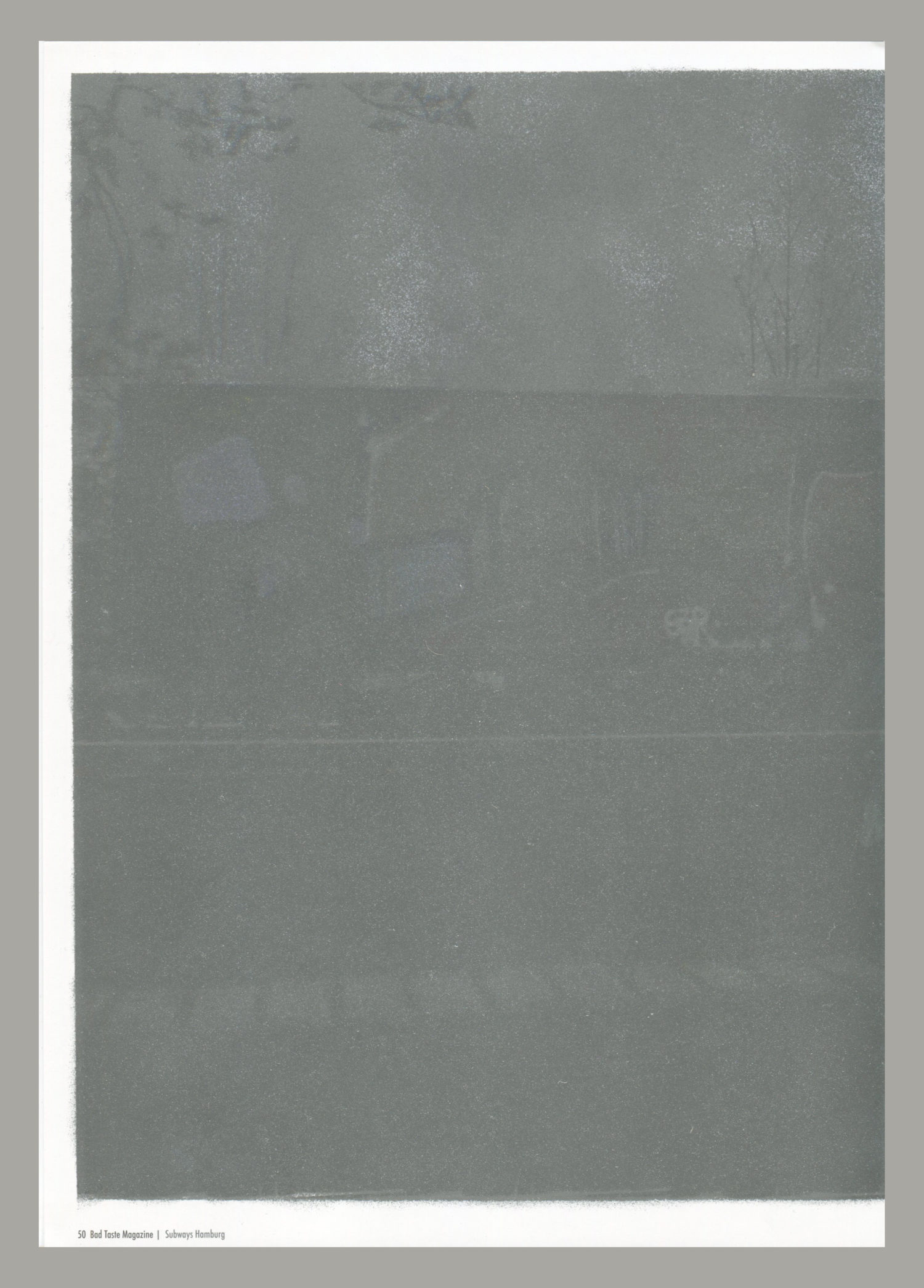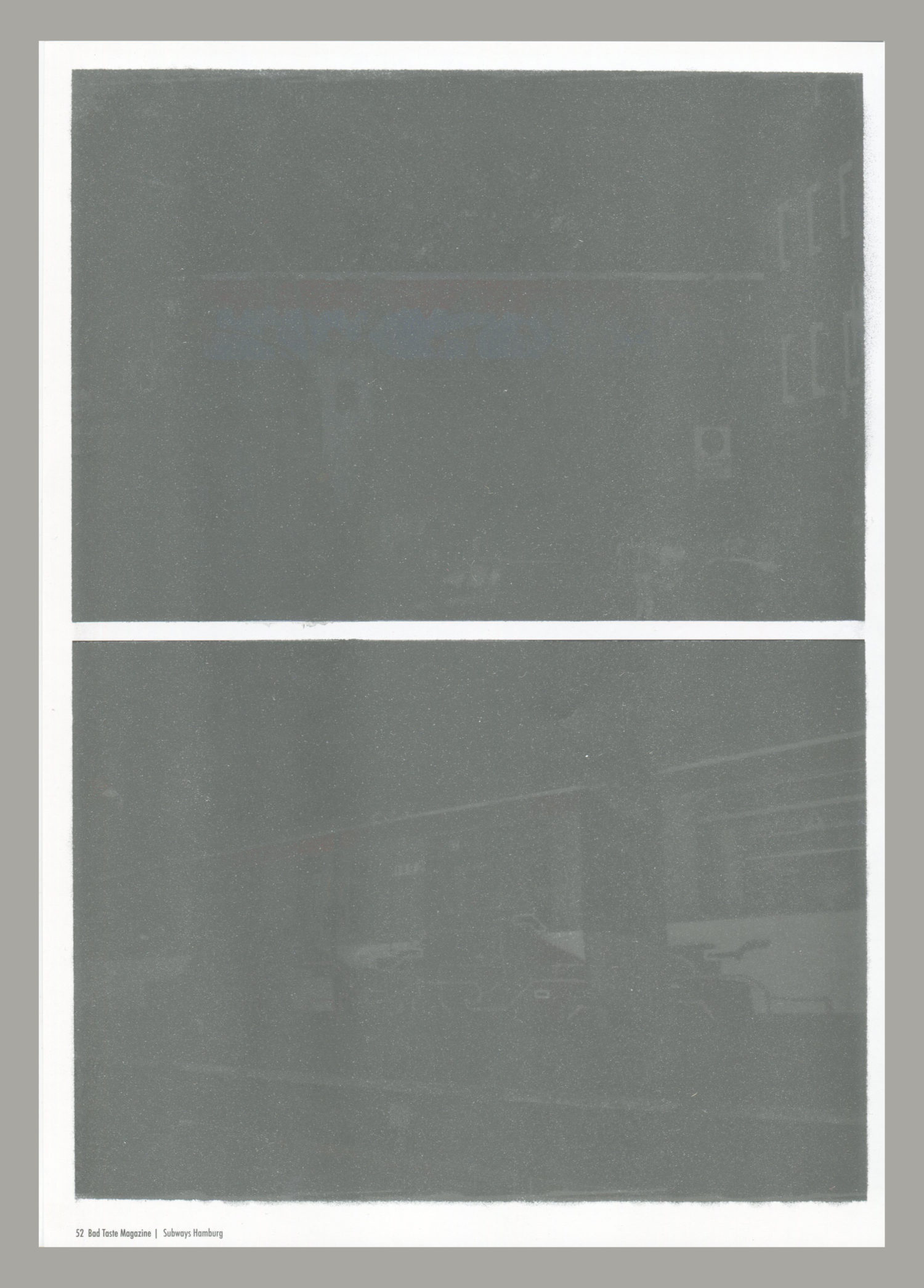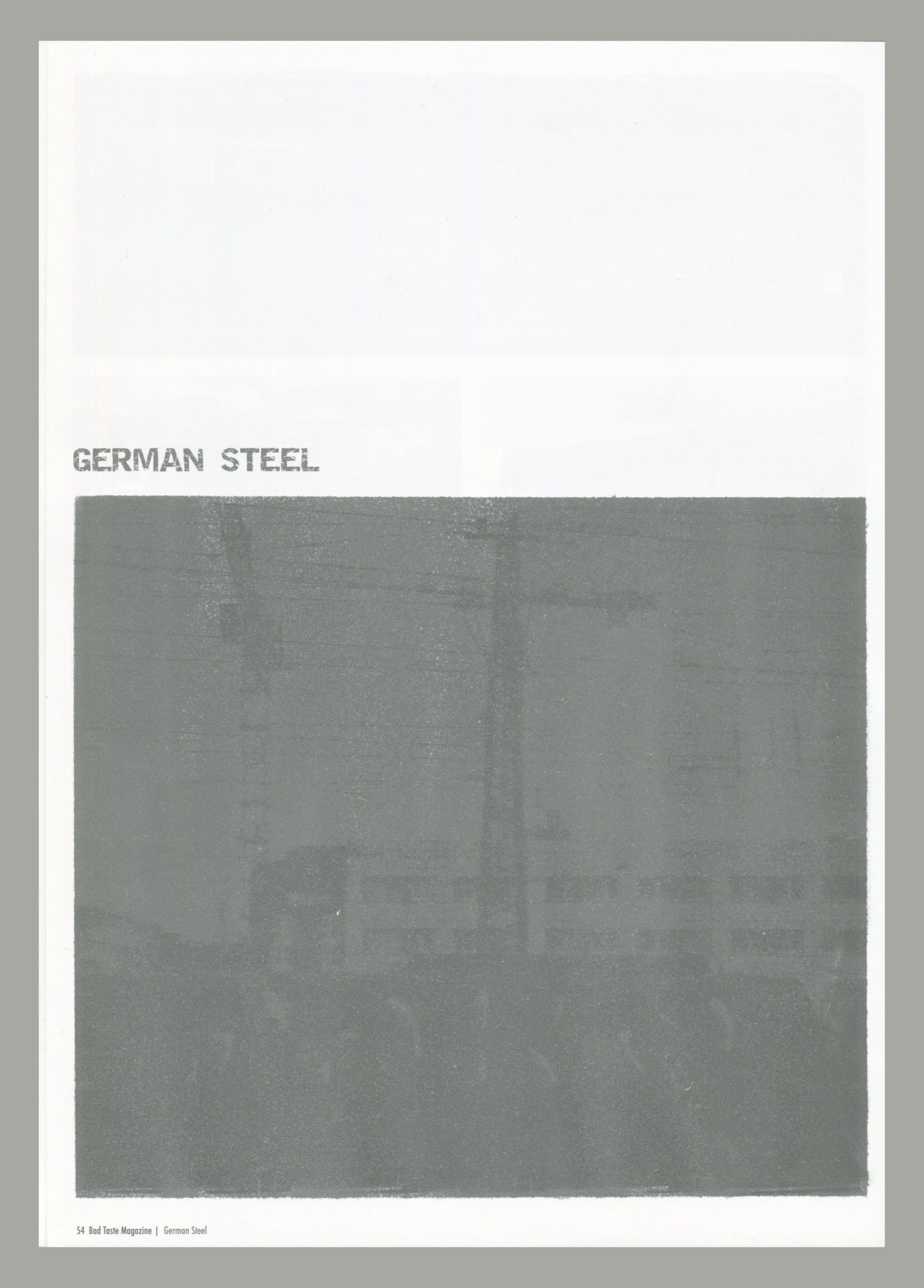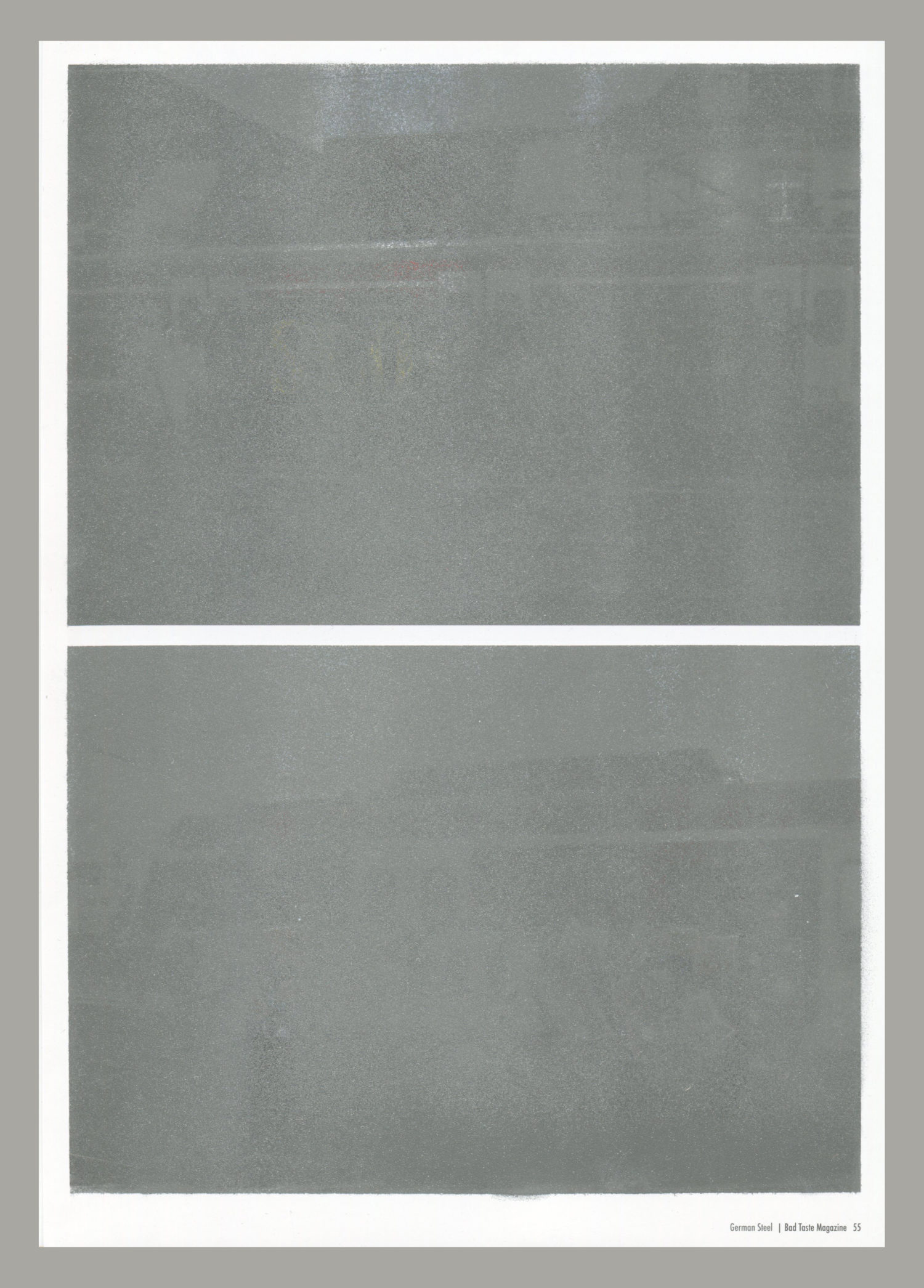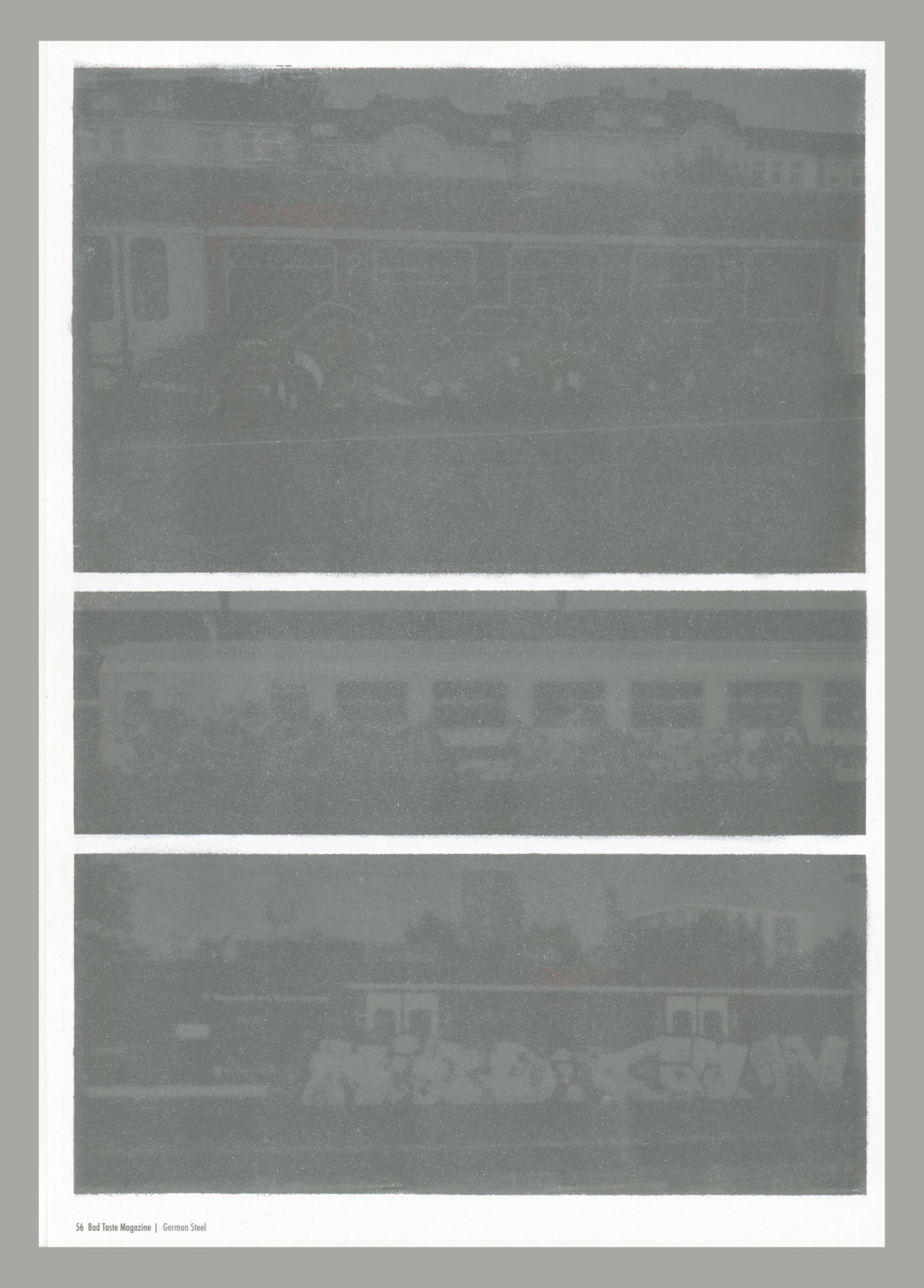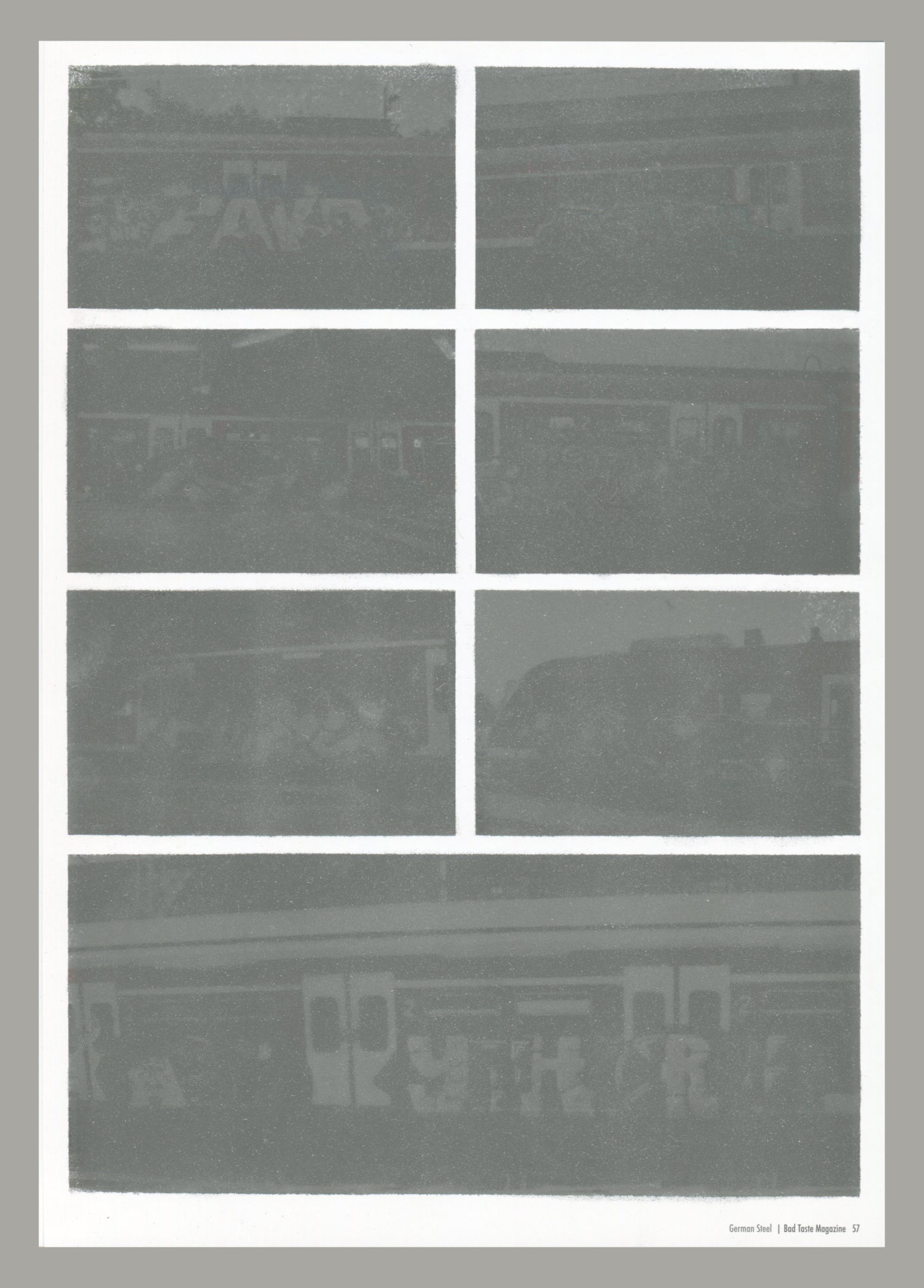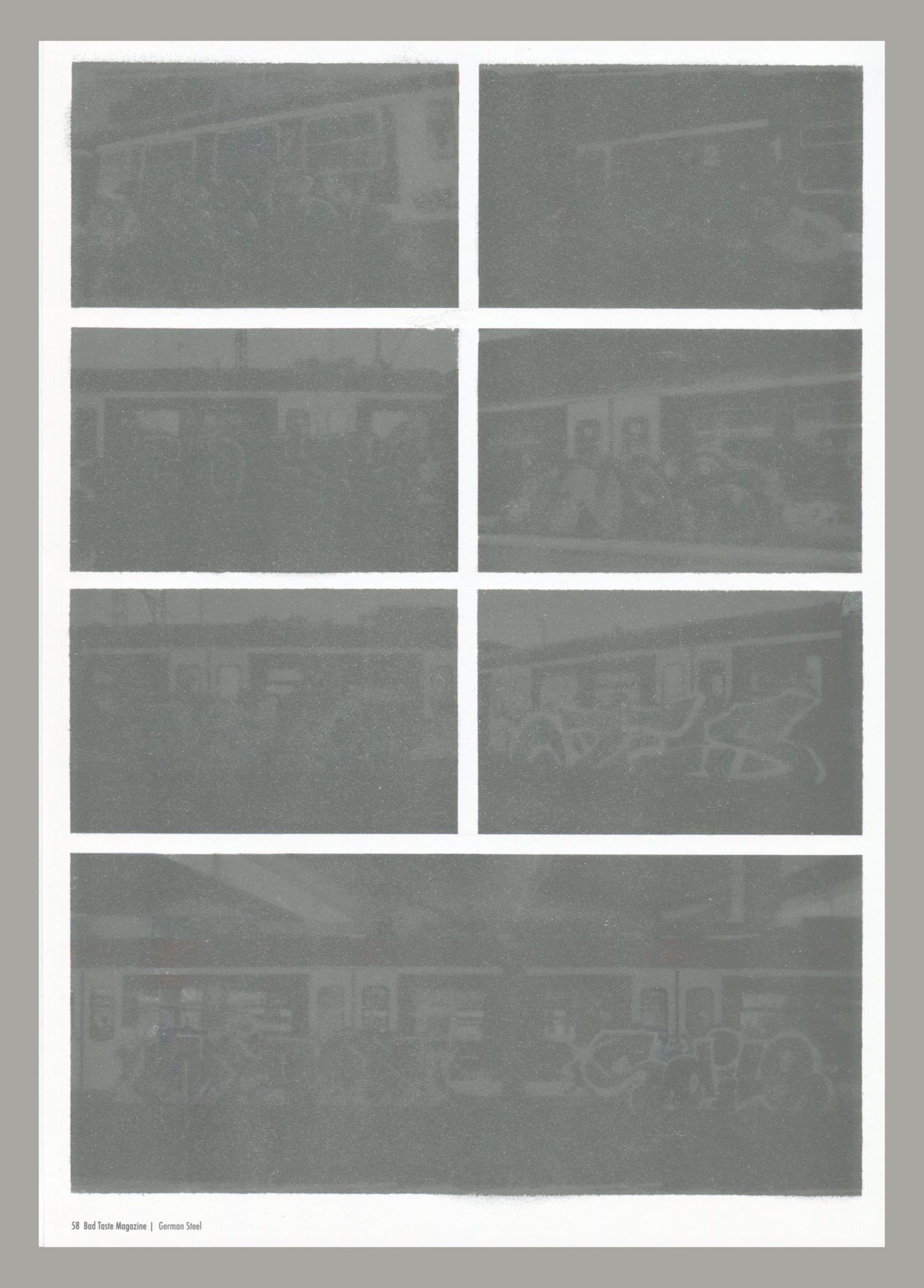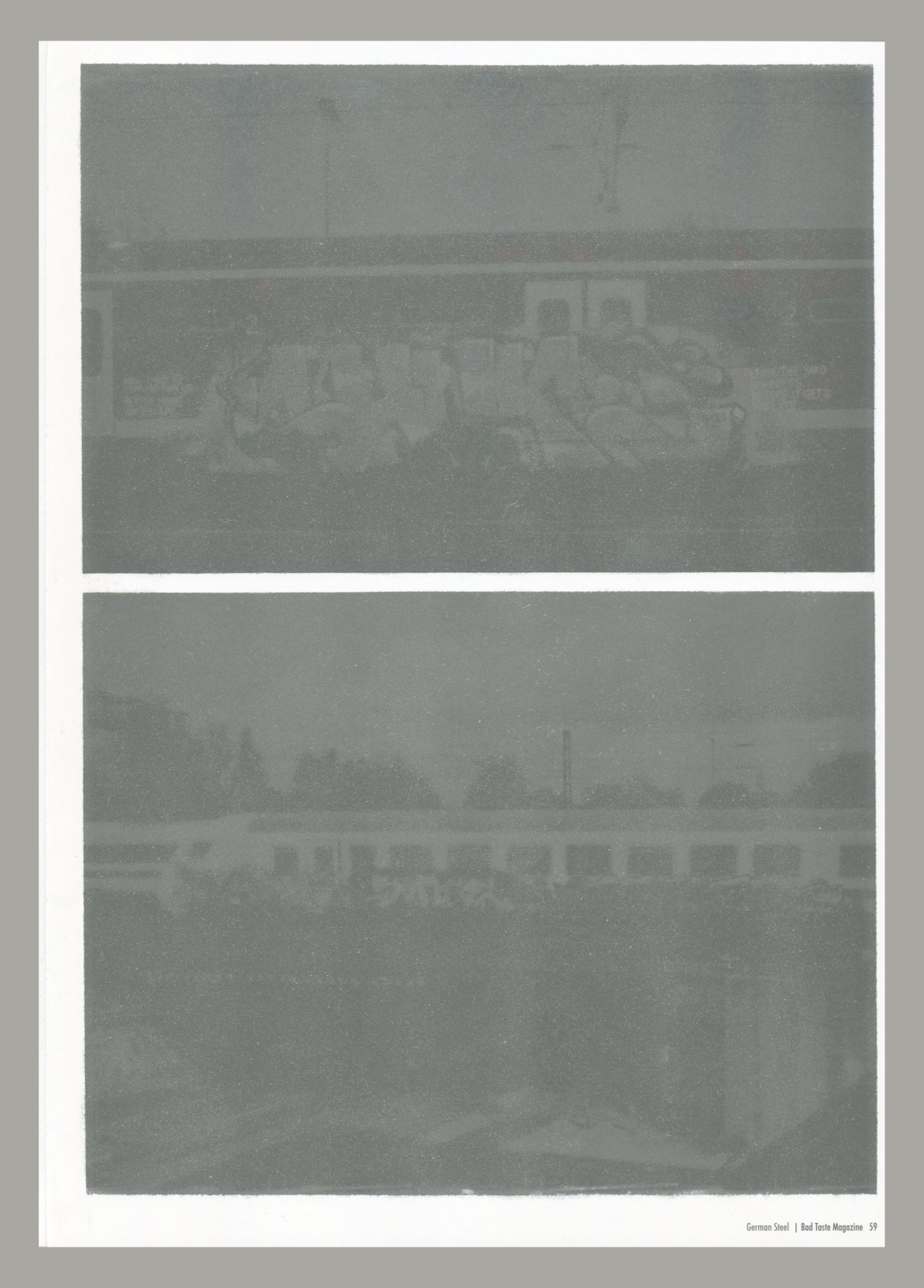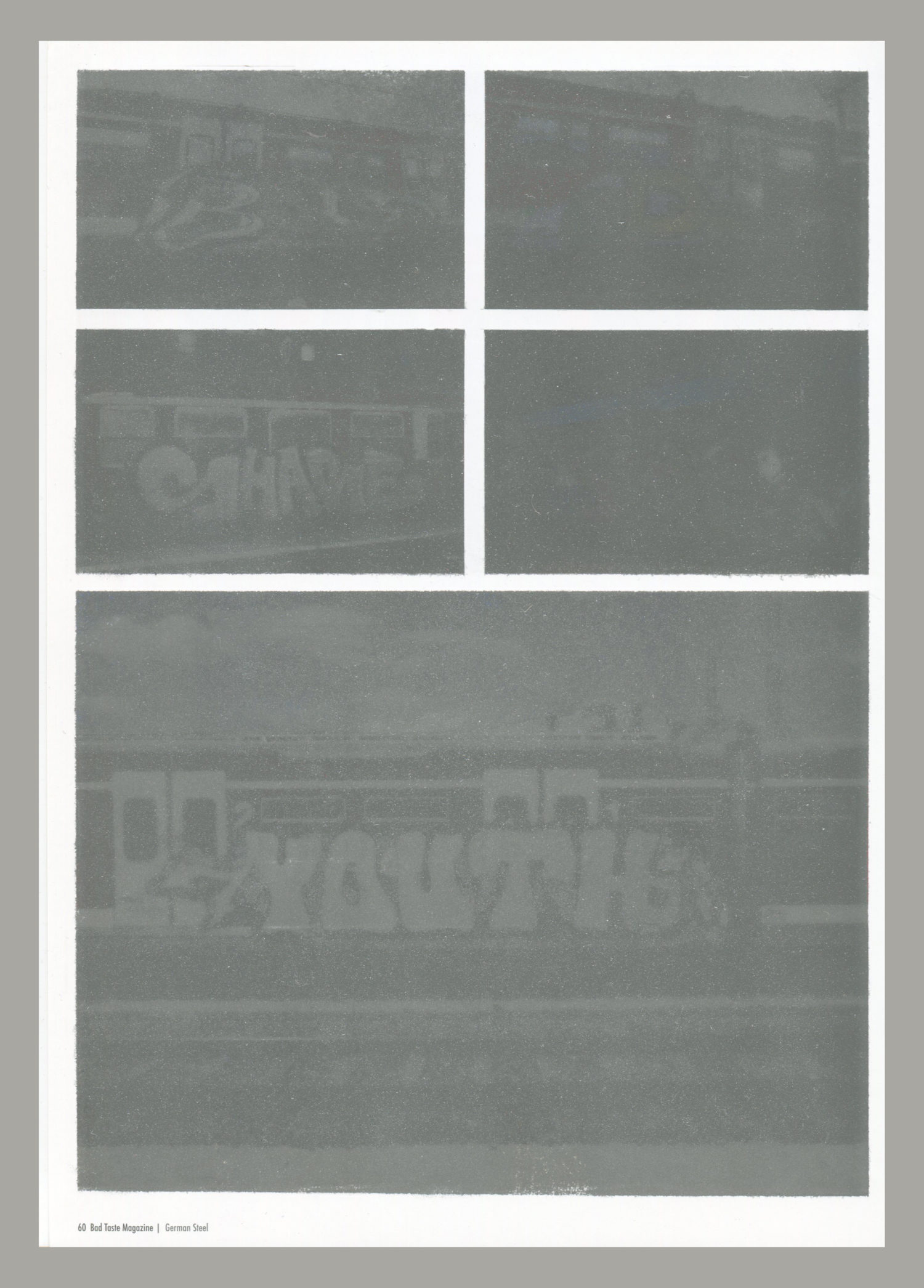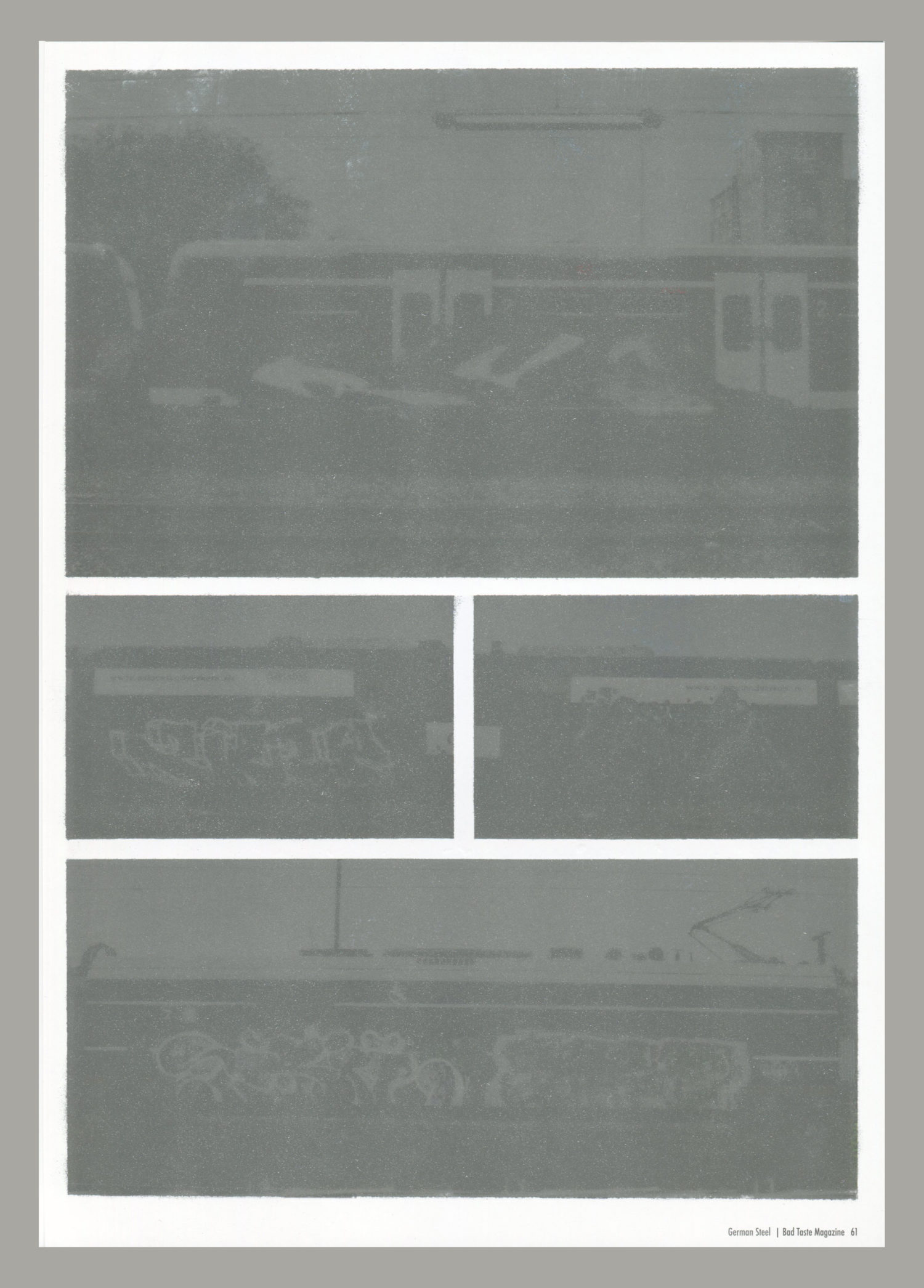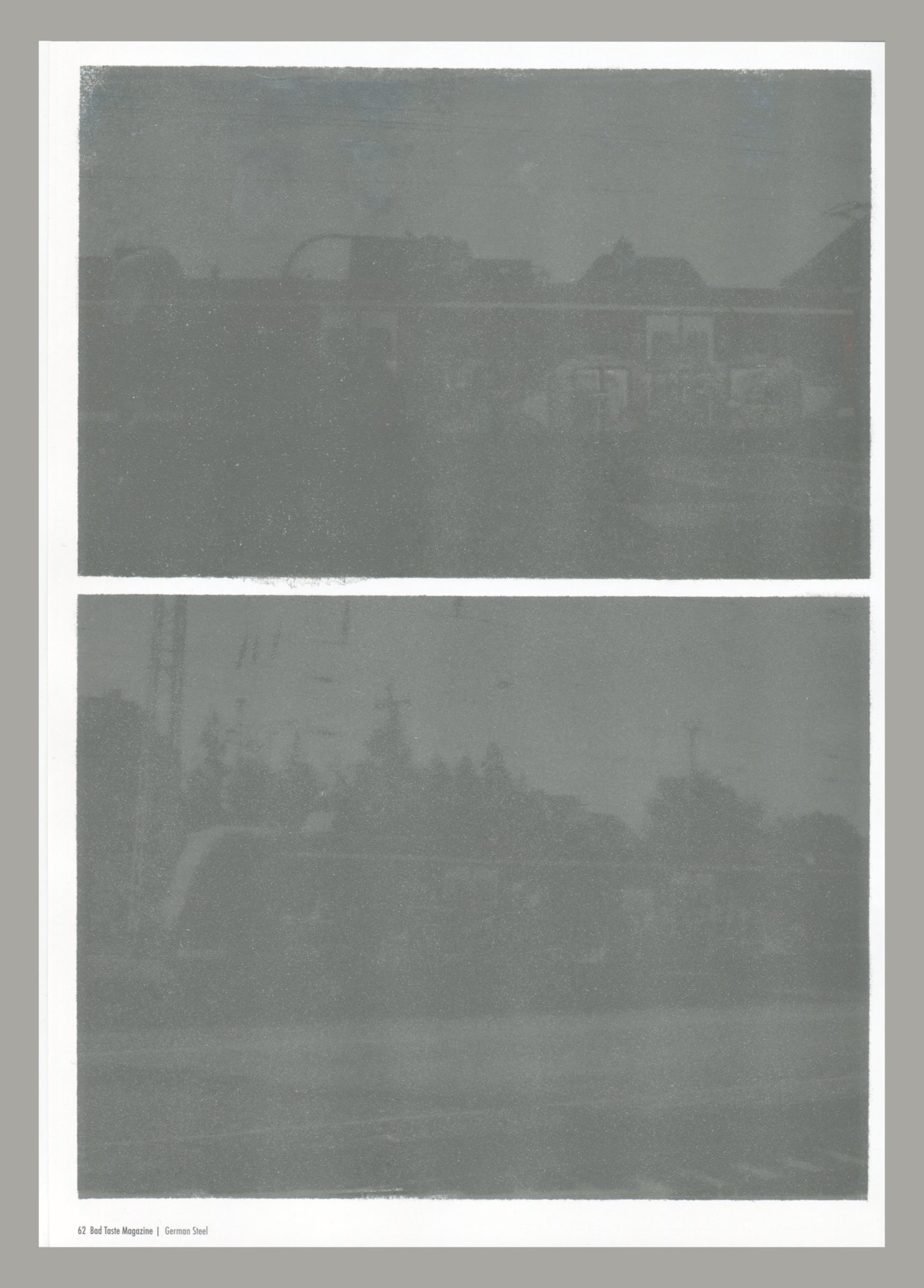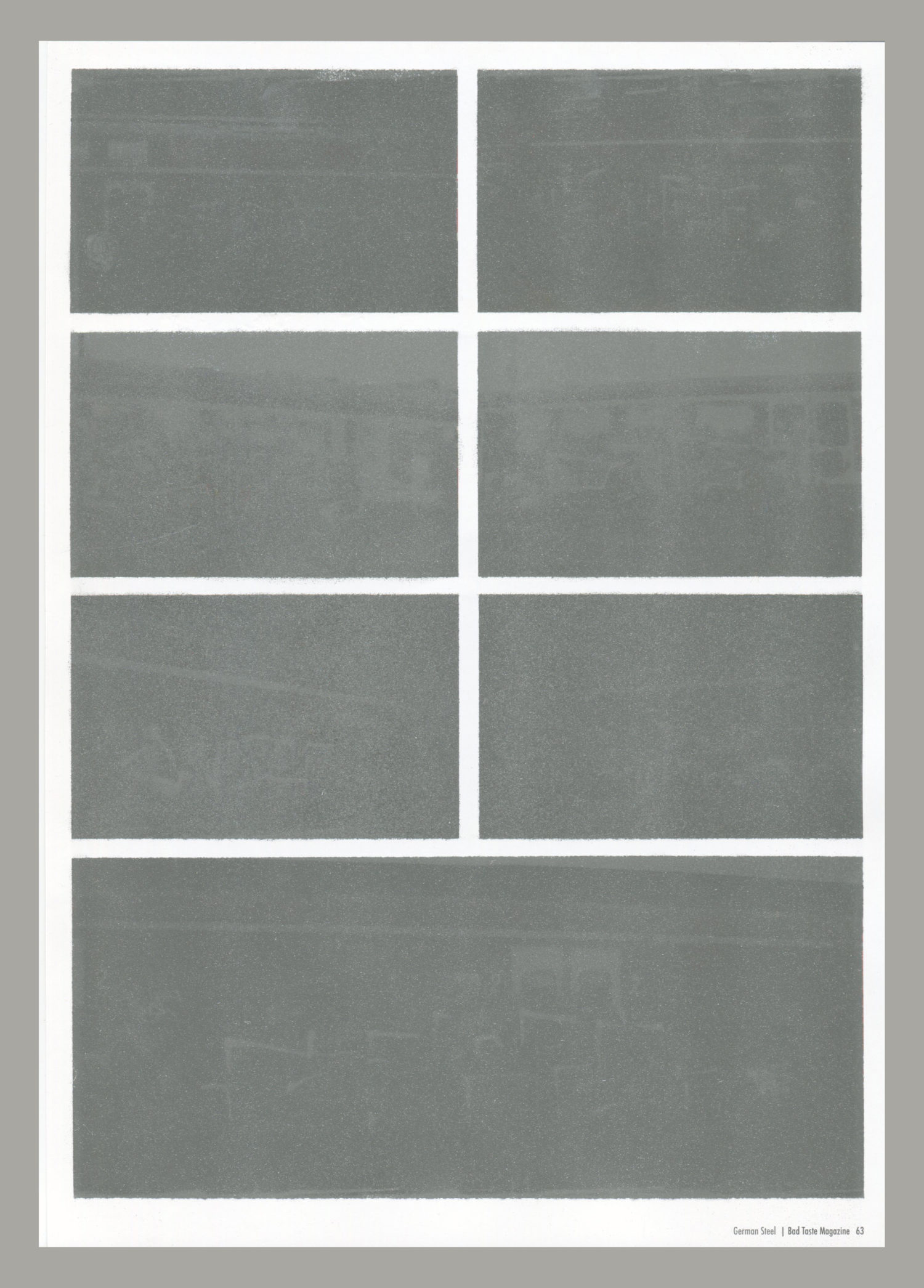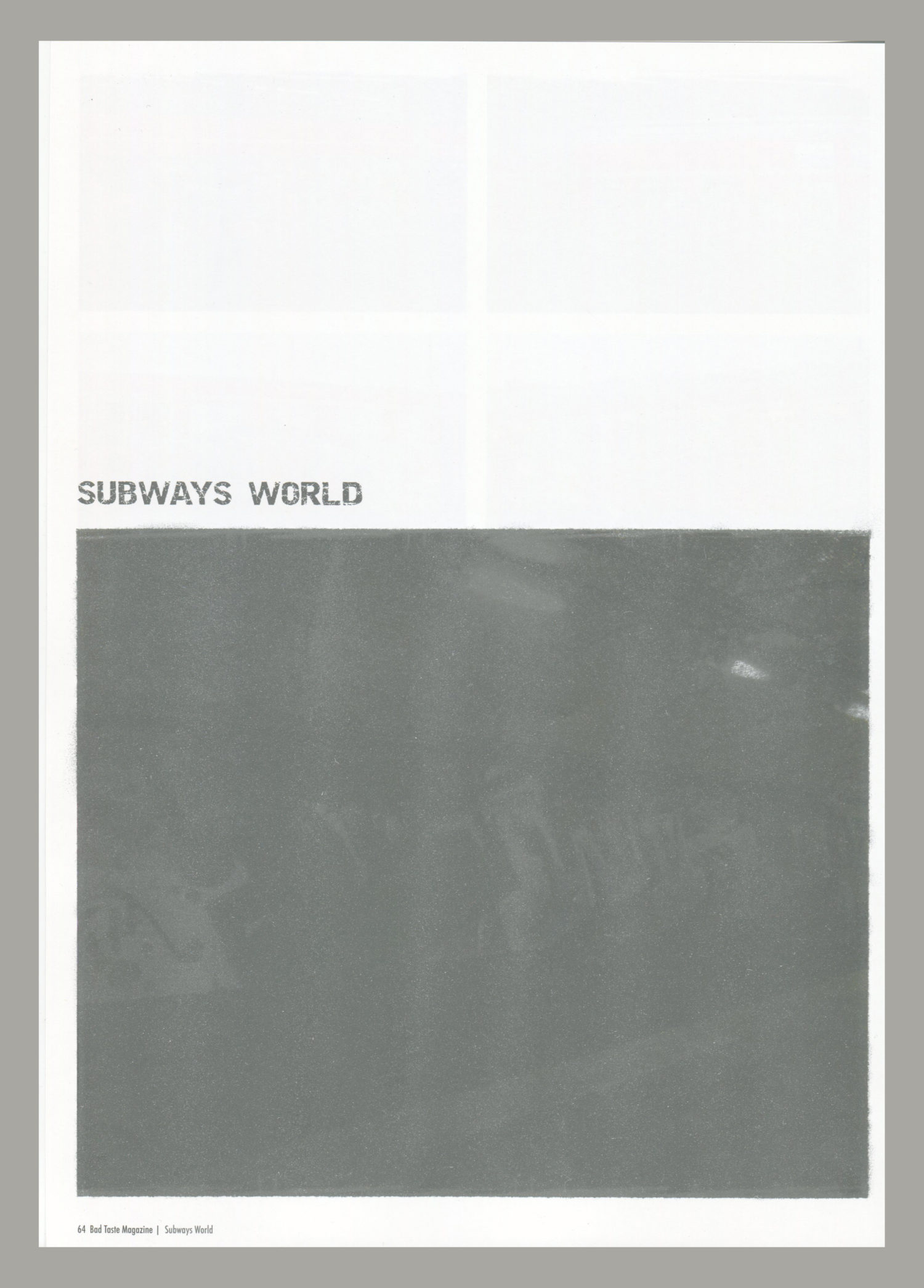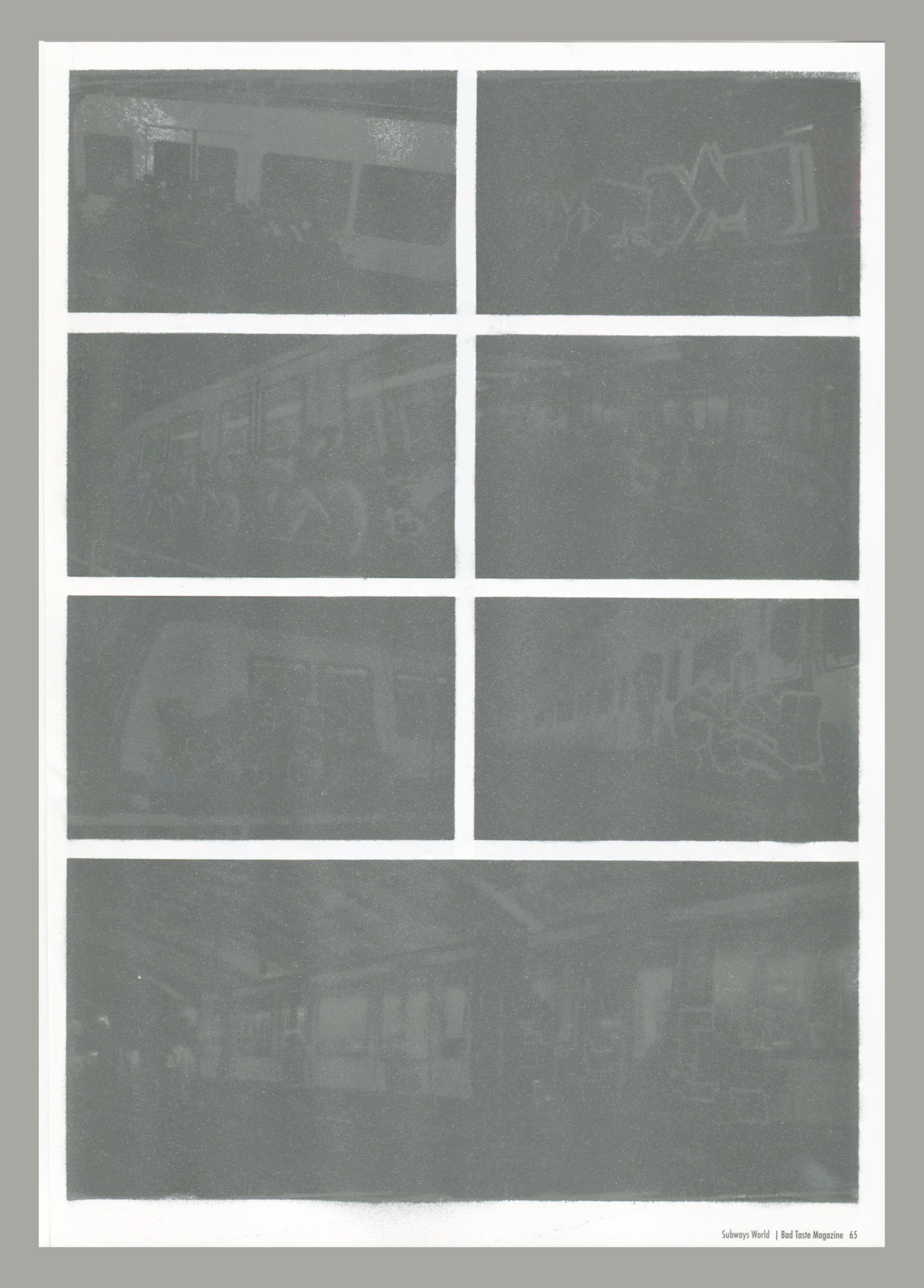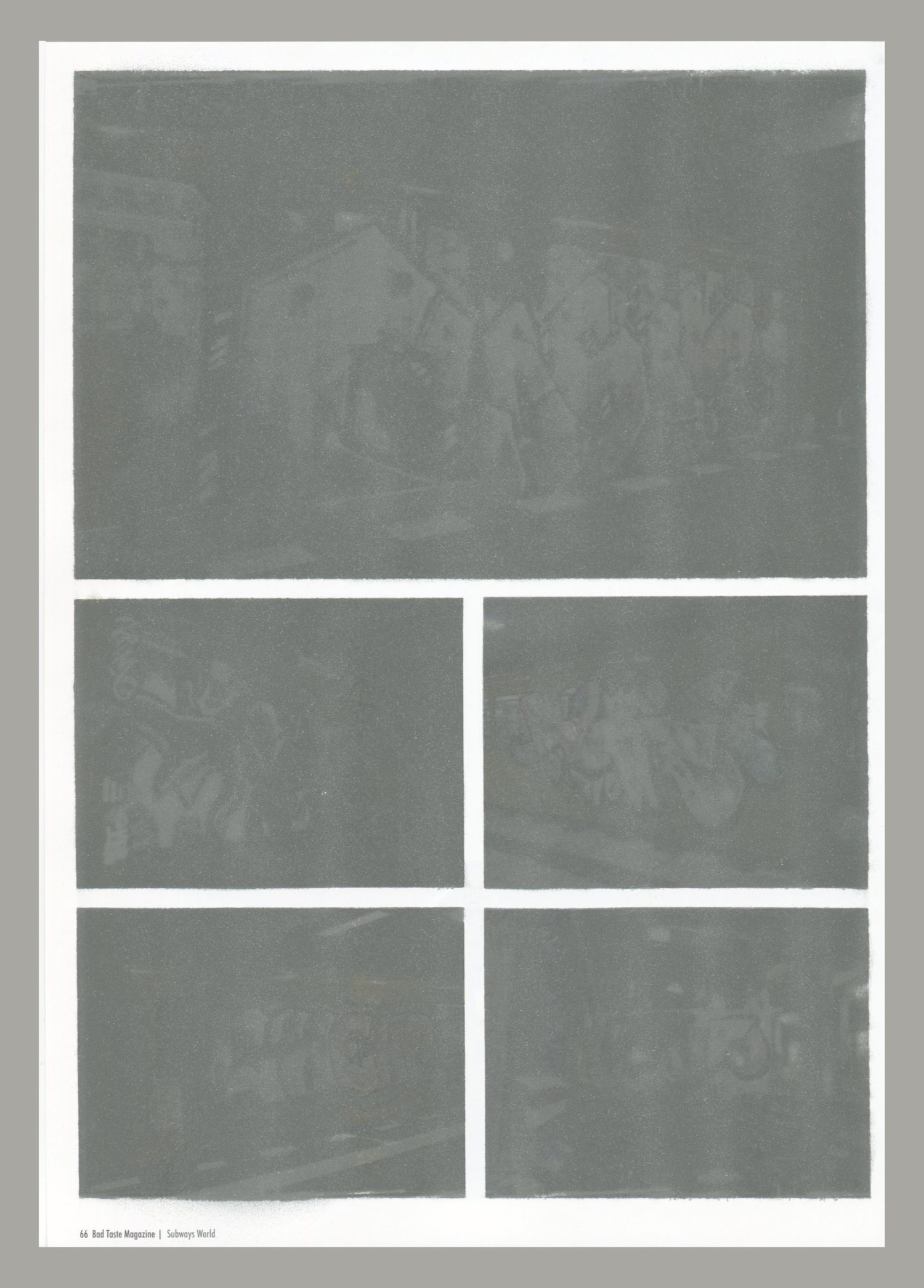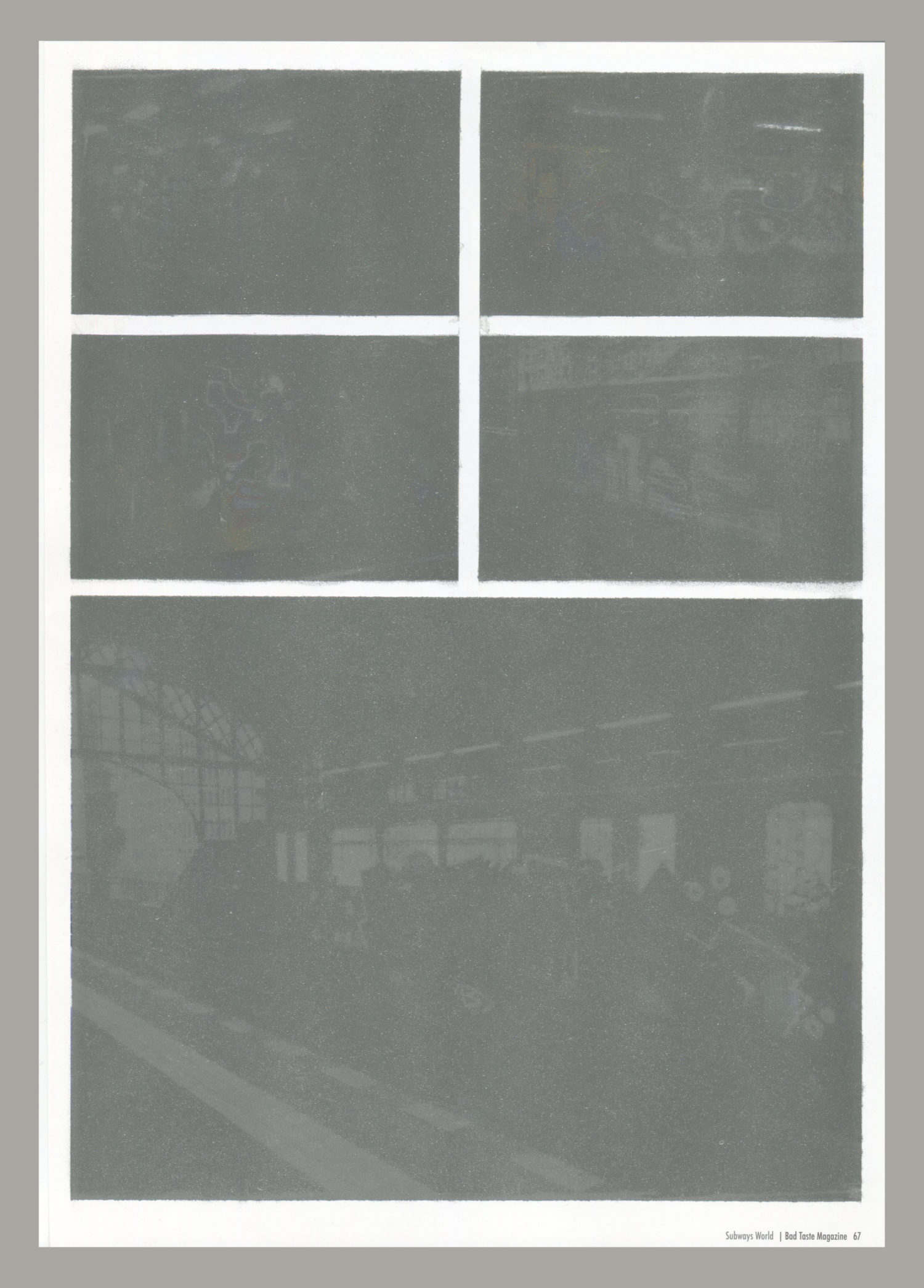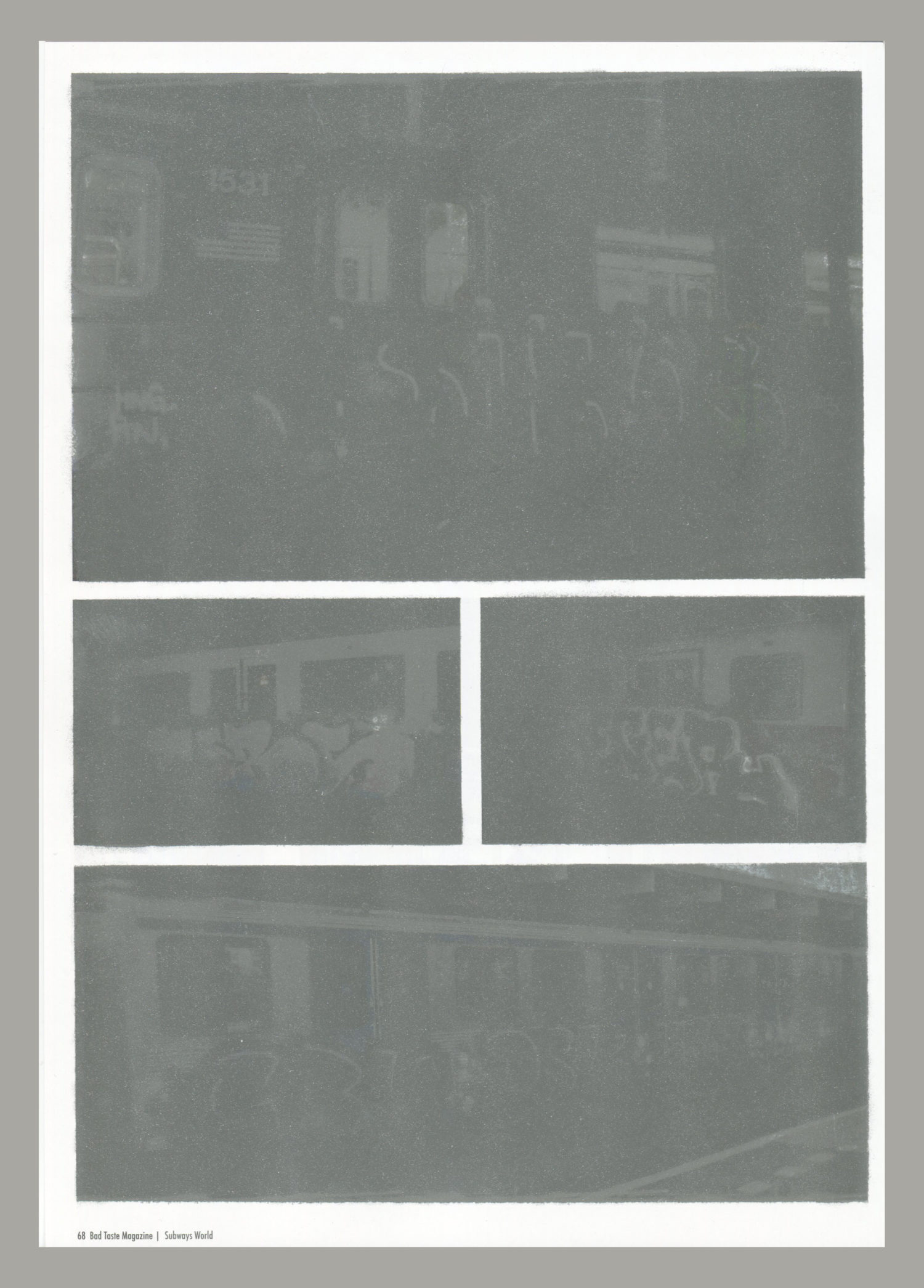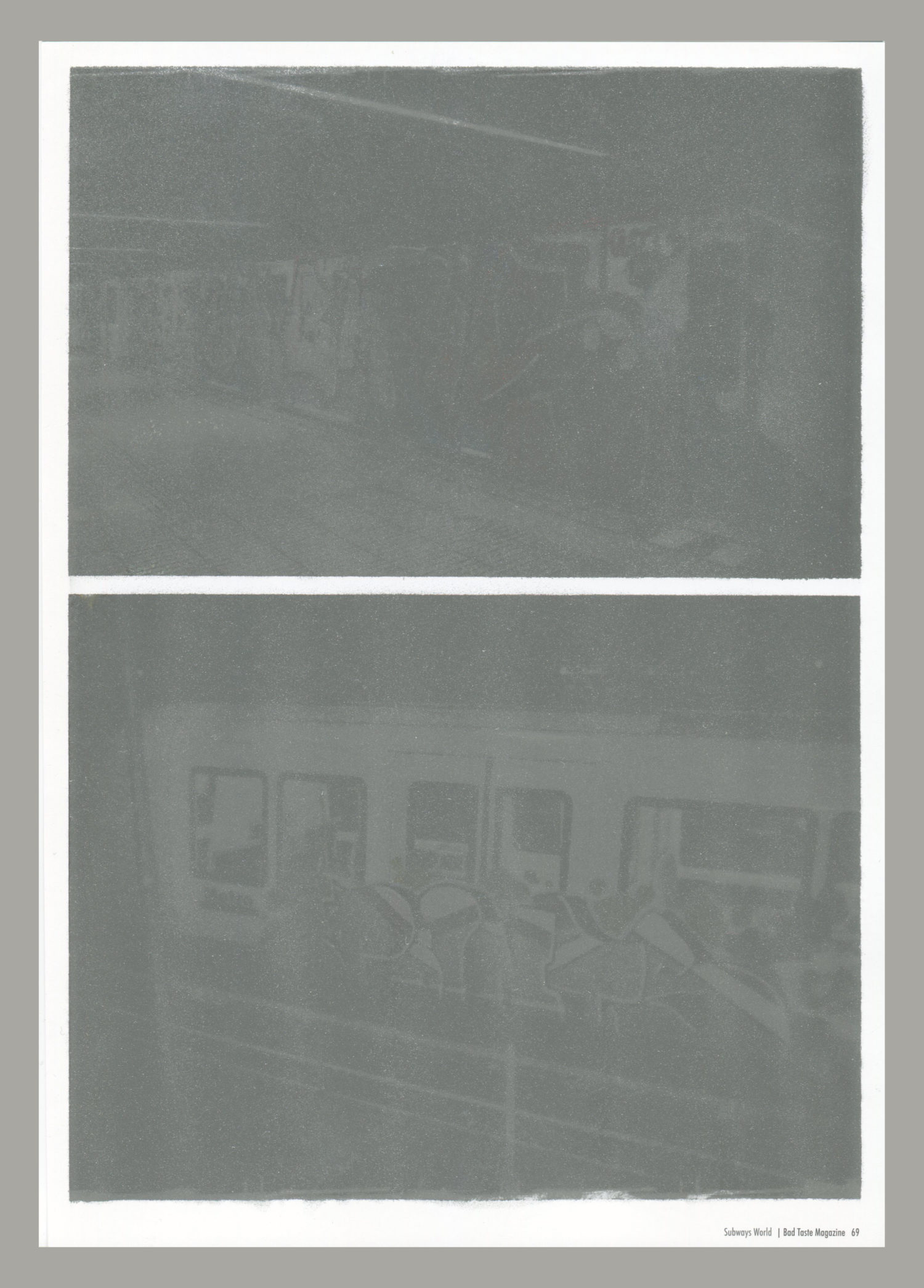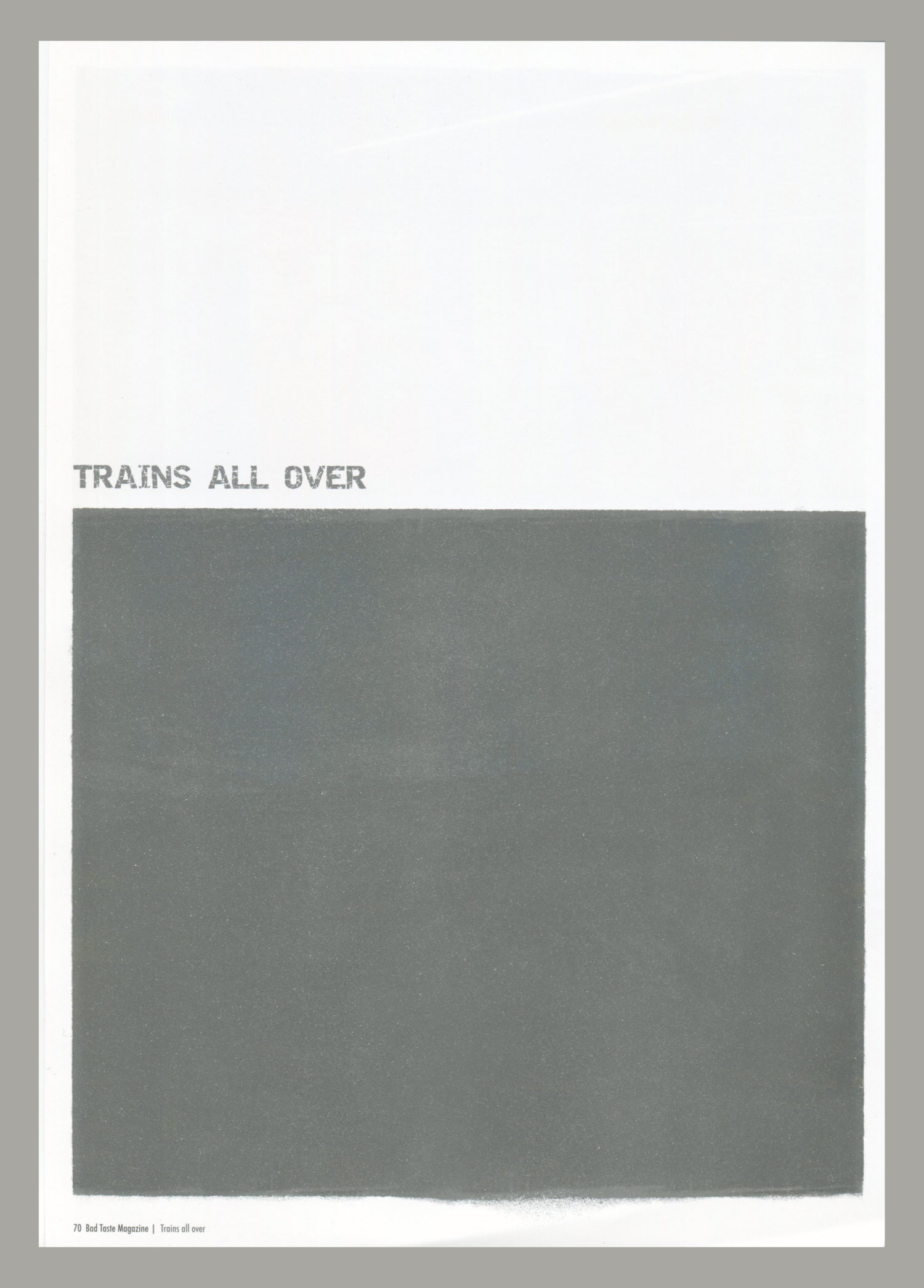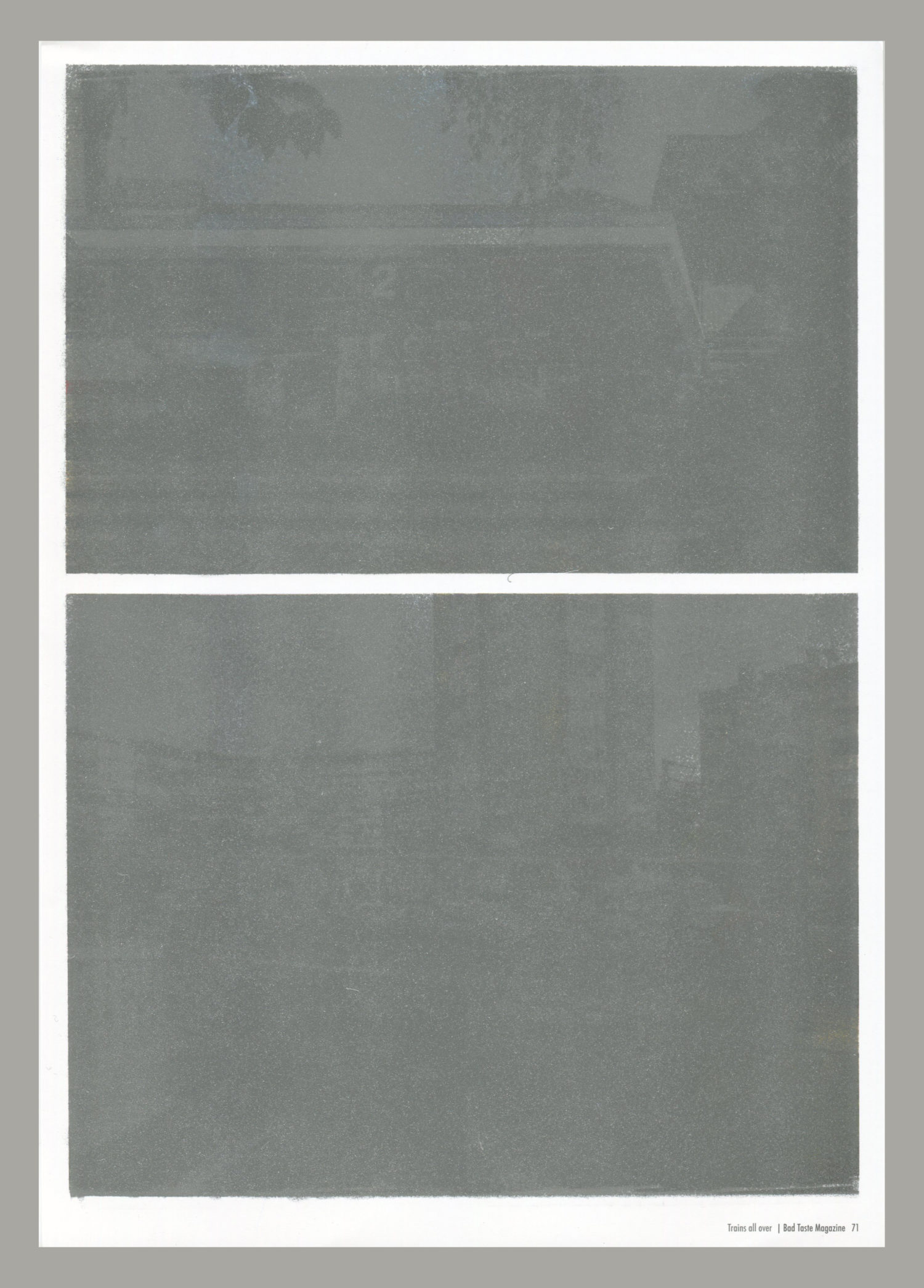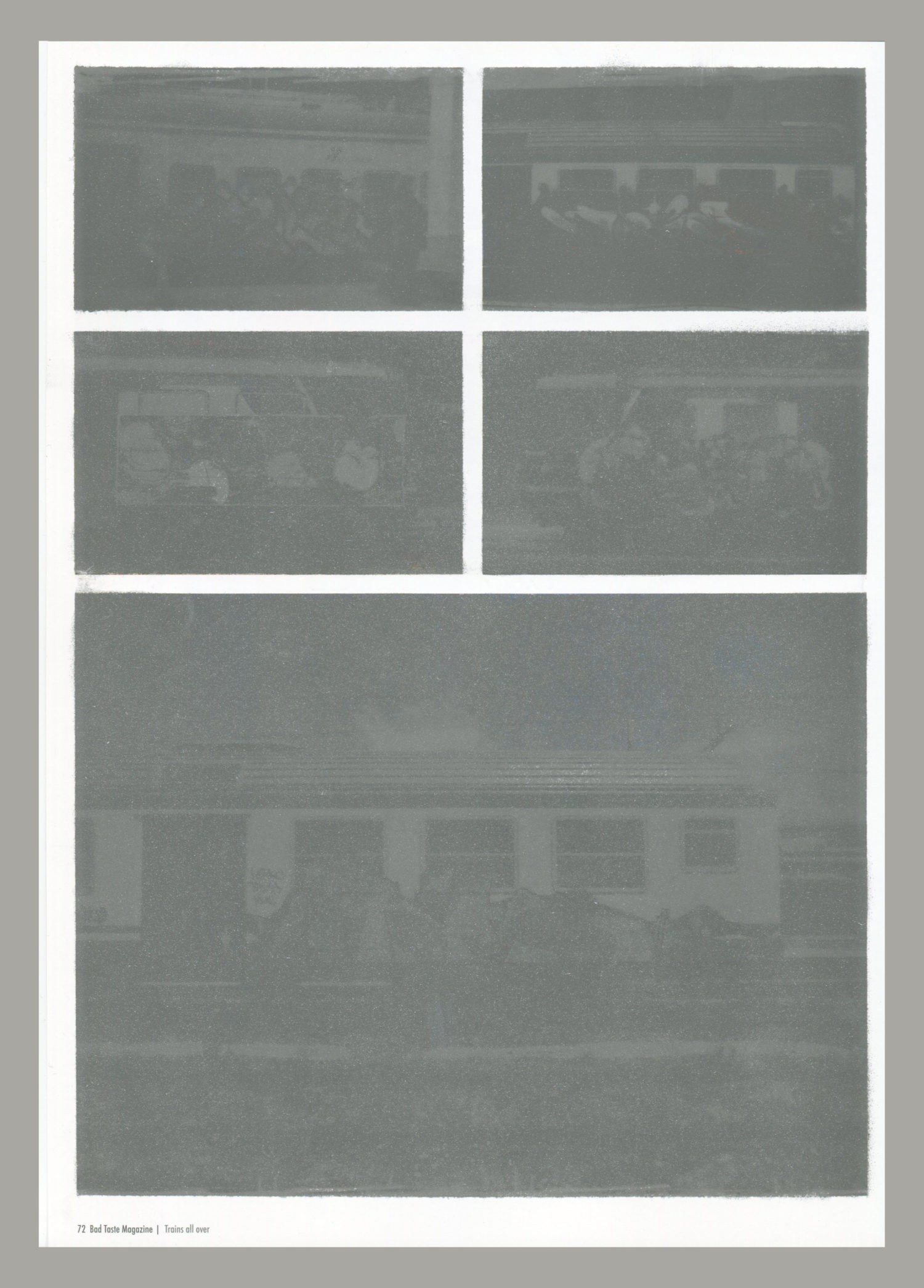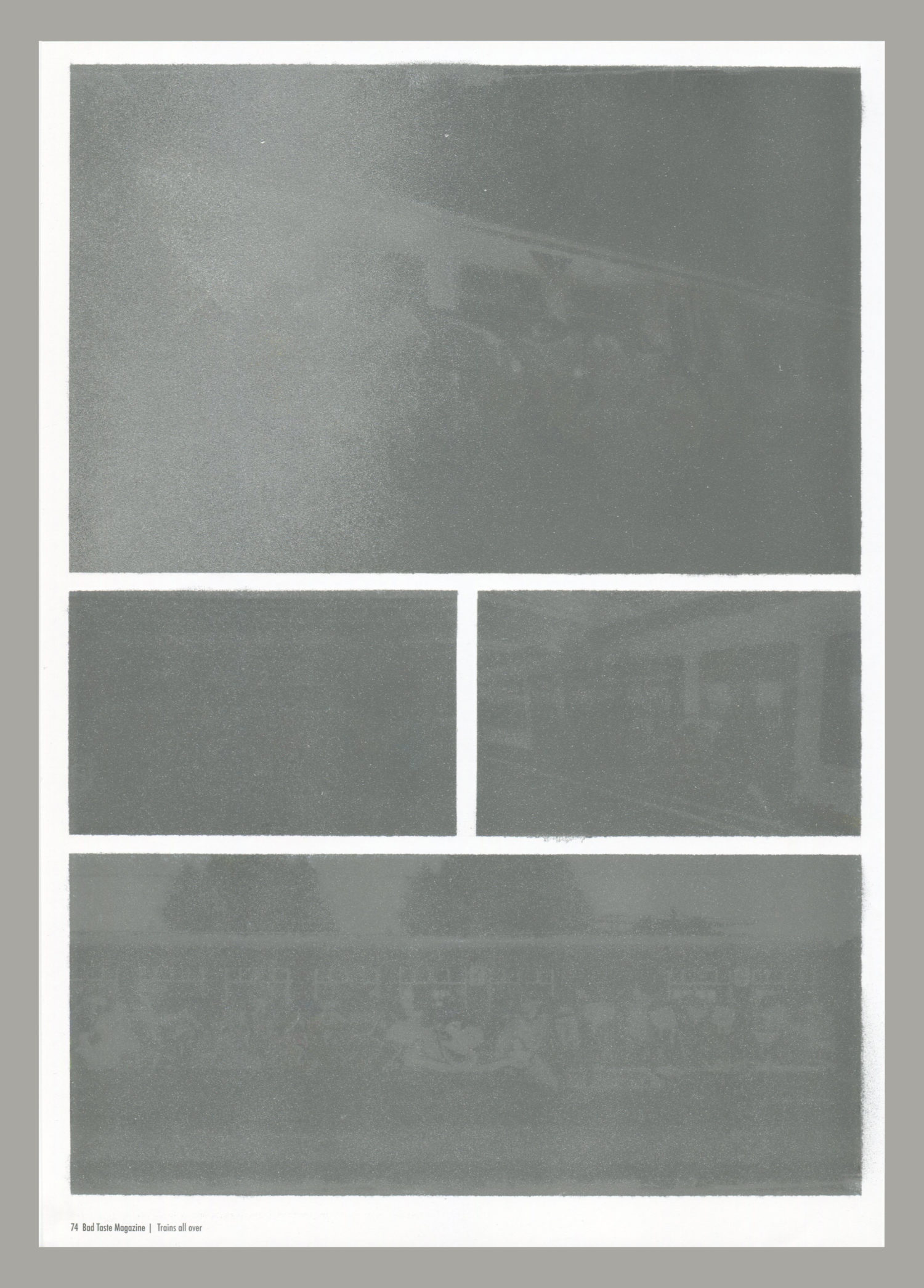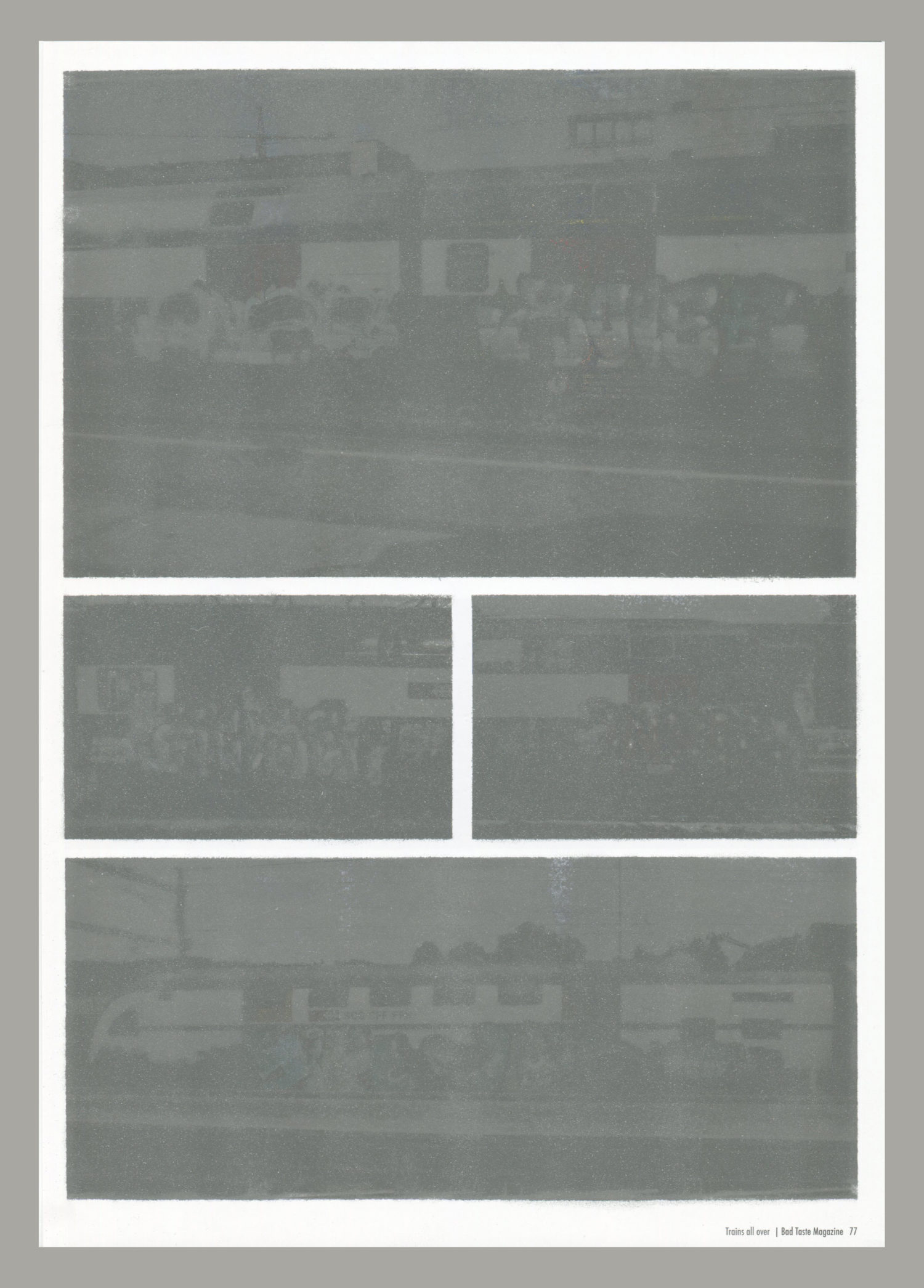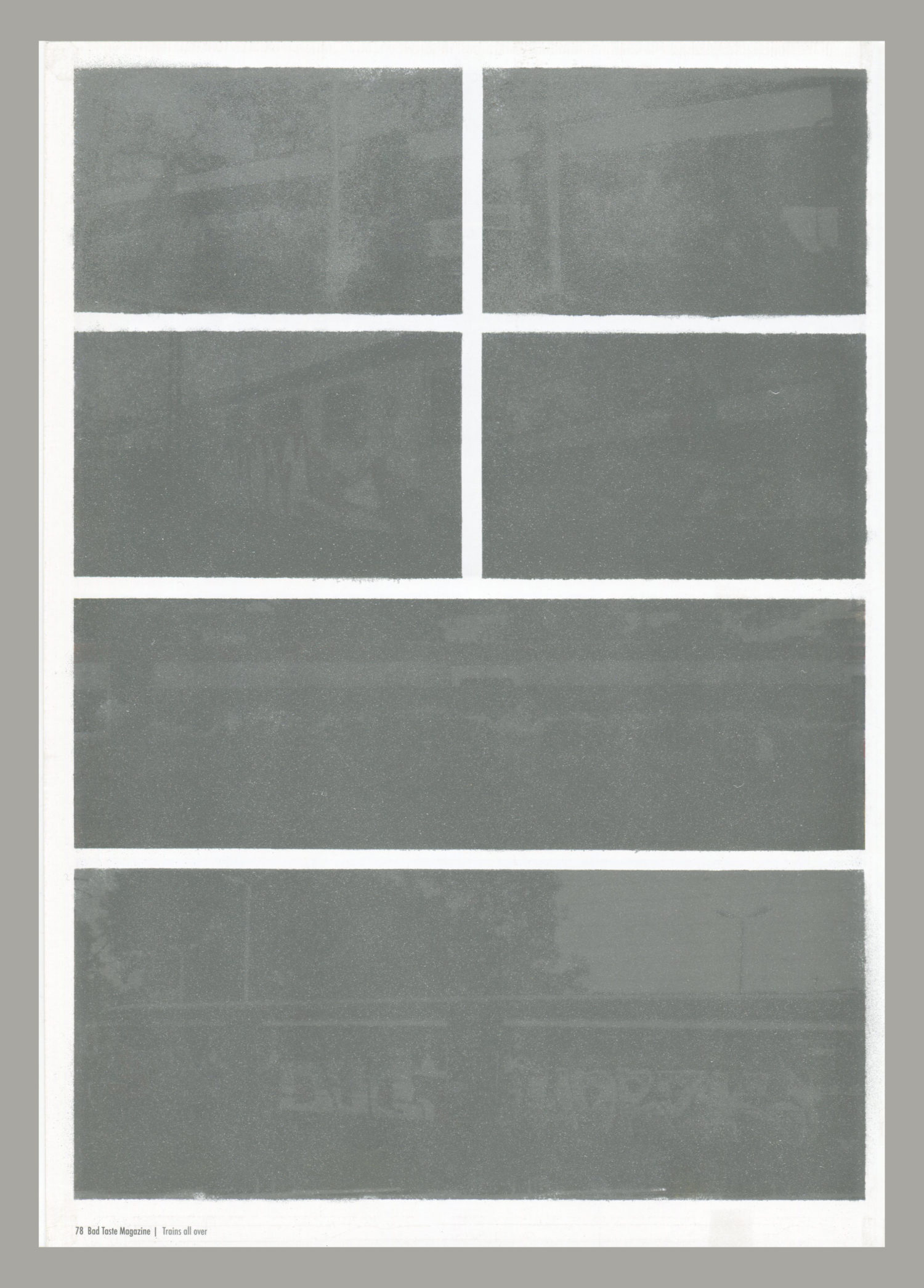 Issu de la serie «Sprayed», ce nouvel ensemble de 49 éléments peint avec de la peinture chromé laisse apparaitre des traces de l'image d'origine, (trains, architectures, etc…). L'espace urbain devient fantomatique sous l'effet de la peinture chromée, peinture qui rappelle également le processus de la photographie argentique et les sels d'argent.