The waltz of Vladimir

The waltz of Vladimir, (film stills) 2018
Color 4K video, Sound by Peter Theremin, loop 6'53 »
Ed of 5 + 2 A.P.
The Waltz of Vladimir, 2018 was filmed on the banks of the Oka river in Dzerzinsk, Russia, where Vladimir Shukhov built the world's only diagrid hyperboloid transmission tower in the late 1920's. During the drone flight around the tower, the structure itself seems to move in the air and engage a sort of dance with the camera that became the partner. A very intense exchange in which we can discover a new perspective on the avantgarde architecture.
«The images in Matthieu Martin's film reveal the immensity of the Shukhov tower, its serious yet light personality, and its eternal fragility. The film being shot from a camera mounted on a drone offers us a radiant choreography, a mystical and mathematical nuptial dance around and inside this hand-painted book; an architectural rationalism that seems straight out of 3D design software contrasts with the natural setting that surrounds it. And yet, the Shukhov tower appears terribly human, full of a simple dignity that only needs to flourish in the uchronia of Matthieu Martin's film.»
Nicolas Audureau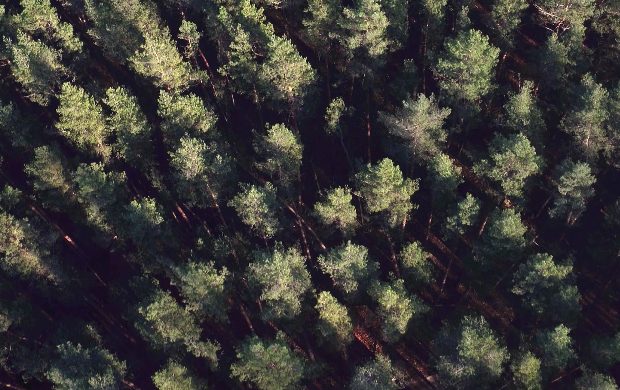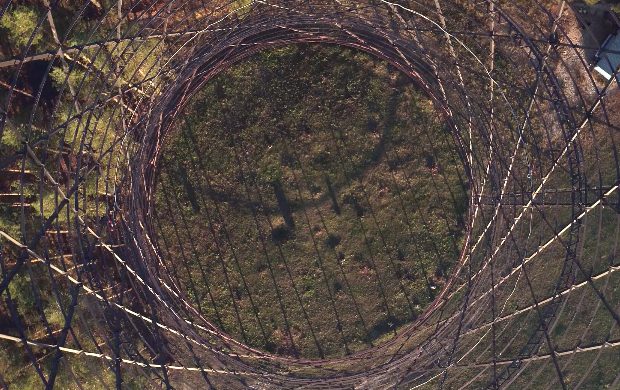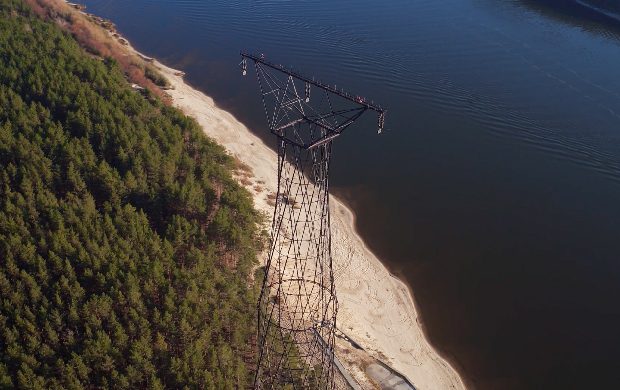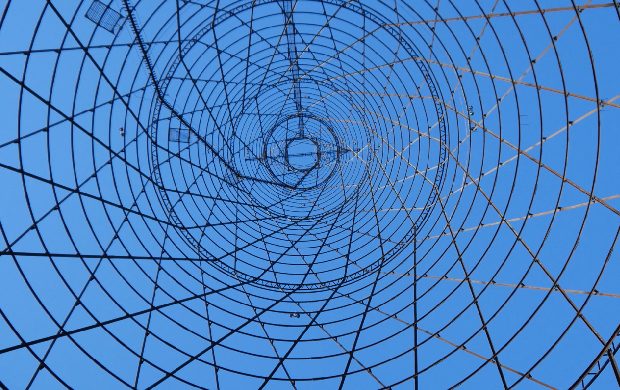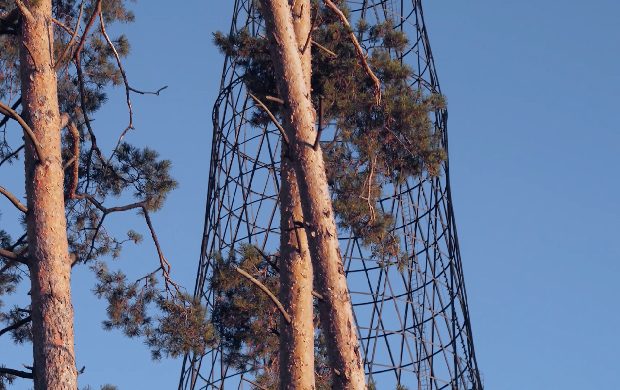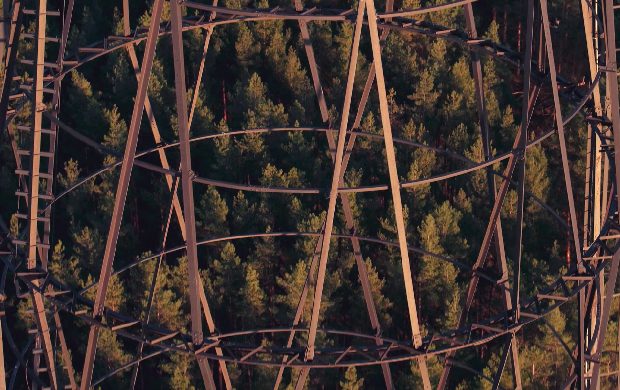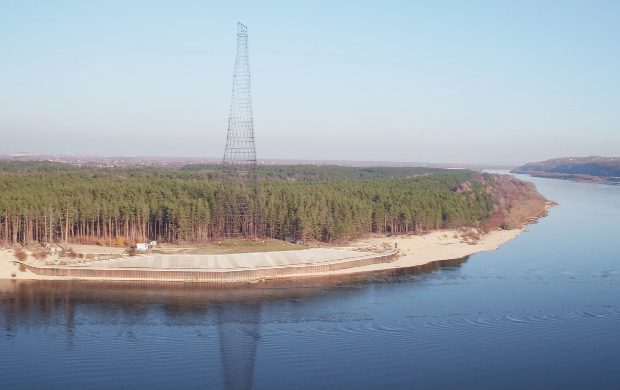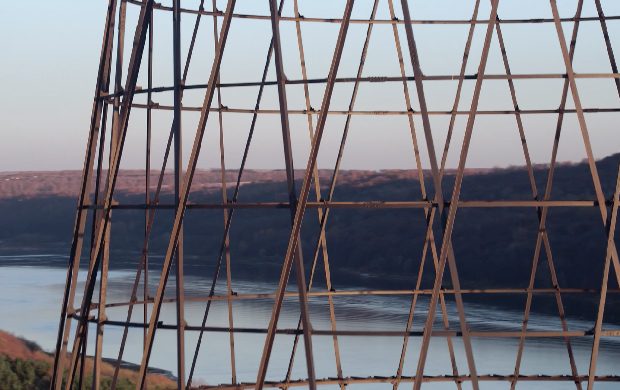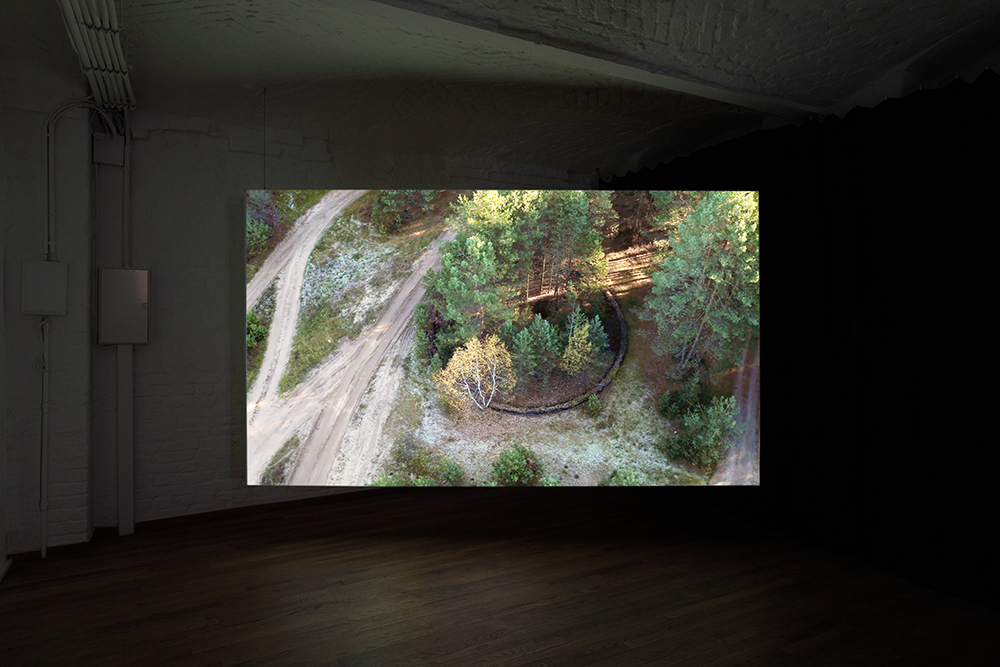 Exhibition view at Aperto Raum, Berlin 2019, Photo by Katharina Kritzler