17.09 – 16.10.2017
Aperto Raum
Sophienstraße 21,
2|3 Hof, Sophie-Gips-Höfe
10178 Berlin-Mitte
T. 030 36436670
info@apertoroom.com
apertoraum.com
On September 17 at 12 p.m., we invite you to the Fall 2017 re-opening of Aperto Raum with the exhibition "Repeated Absense" by the Berlin-based French artist, Matthieu Martin.  Further, on the 14th of October, join us again for the presentation of Documenta Reader by Russian precarians, The Flying Cooperation.
Located on Sophienstraße 21 in Berlin's Mitte district, Raum is a public laboratory for producing the analytical, international Aperto newspaper (in English, German, & Russian), a library and an archive. On September 17th, we are proud to announce the launch of the annual exhibition program, which will rotate every one-two months and serve as an intellectual platform for dialogues between East and West, current cultural situations and exploring processes and methods.
All photographies: Katharina Kritlzer, Berlin 2017.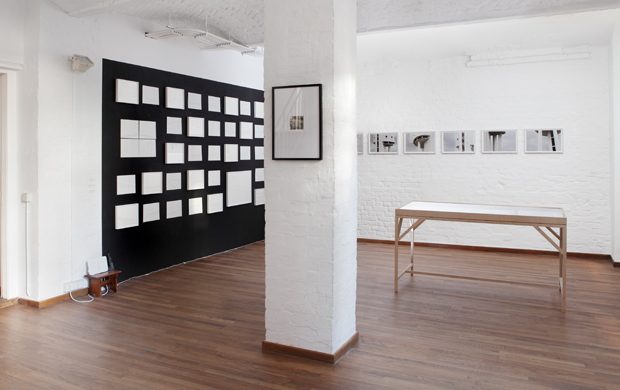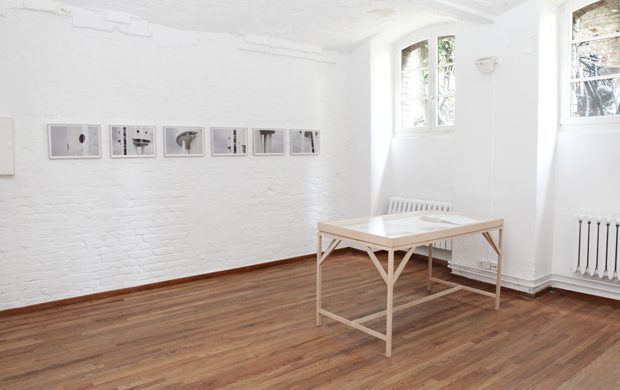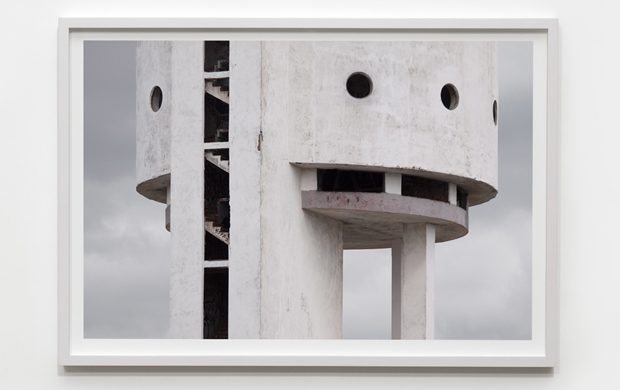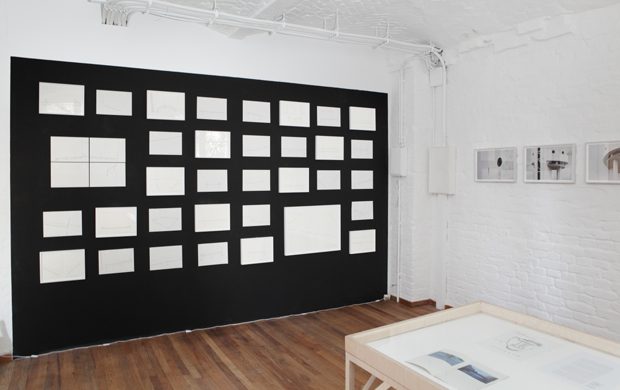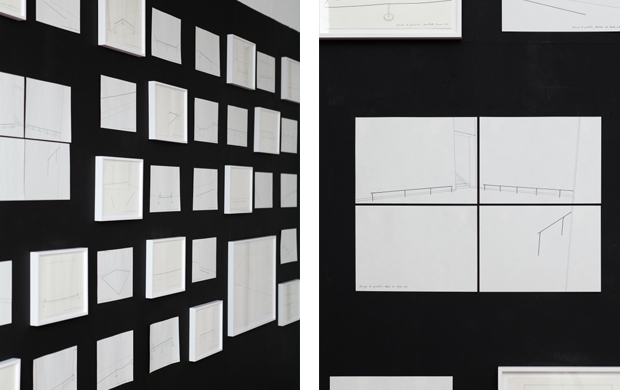 About the exhibition "Repeated Absence" by Matthieu Martin
Matthieu Martin's work focuses on the organization and hierarchization of space (institutional, public, urban) and the manner in which it interferes with the logics of standardization and control. Against imposed borders and restrained mobility, the artist proposes forms of transportation, which are at the same time physical, mental and symbolical. Refresh the Revolution (2012) is about repainting in its original color – the emblematic whiteness of architectural modernism – a deserted building of Moise Reicher; the current Constructivist Garden project plans to move the vegetation that covers the roof of a factory built by Erich Mendelson to make an urban park out of it. In Principe de Précaution, pen and felt-tip marker drawings drafted after photos of institutional places taken by the artist (museums and galleries in Russia, France, Germany, United States, etc.) show the physical boundaries and interruption of space that museums create in their aim to protect artworks and control the visitor's behavior. The exhibition brings these series together, with Refresh the Revolution produced in A4 format and Principe de Précaution, on a large-scale format composed of several sheets, between which an emptiness is visible. The name of the place and the visit date are written on each drawing in the Principe de Précaution series. Inside these drawings the focus on the measures to protect the artworks creates a new spatiality uncovering a distance between human viewer and physical space, which is both institutional and immaterial. The tension between absence and presence of artworks plays on what is seen and what is perceived. It is also a way to give a visibility to the frustration of the viewer who cannot reach or touch the works, nor see them closely. (Text by Alice Laguarda.)