REFRESH THE REVOLUTION
2012
Constructivist architecture repainted in its original colors (1929). Architect: Mosei Reicher.
Refresh the revolution
HD color video, sound – 10.51 min. Edition of 3 + 1 EA
1/3 FRAC Basse-Normandie Collection (Fr)
Refresh the revolution is an ambitious action made for the Second Ural Biennale in Ekaterinburg in 2012. The aims of the project was to give back light to an old, abandoned avantgarde building from the 1920's Russian revolution. The final video work shows the artist and his team putting off the advertisement posters, removing the spontaneous vegetation and covering all tags and graffiti with white paint. The massive crane used by the painters turn around the 1927 building and slowly the constructivist architecture recovers its vitality and imposing figure in the urban area that's surrounding it.
« I can't tell if the act of repainting is as powerful an act as a revolution, I don't know if refreshing this revolution is just what needs to be done in the shambolic capitalist mess of an old Soviet territory, but what I know is that, in Ekaterinburg, one artist came and over a single Biennial, he offered the city the opportunity to question anew its architectural and artistic heritage. And this no doubt is art, and this no doubt is politics."
David Liaudet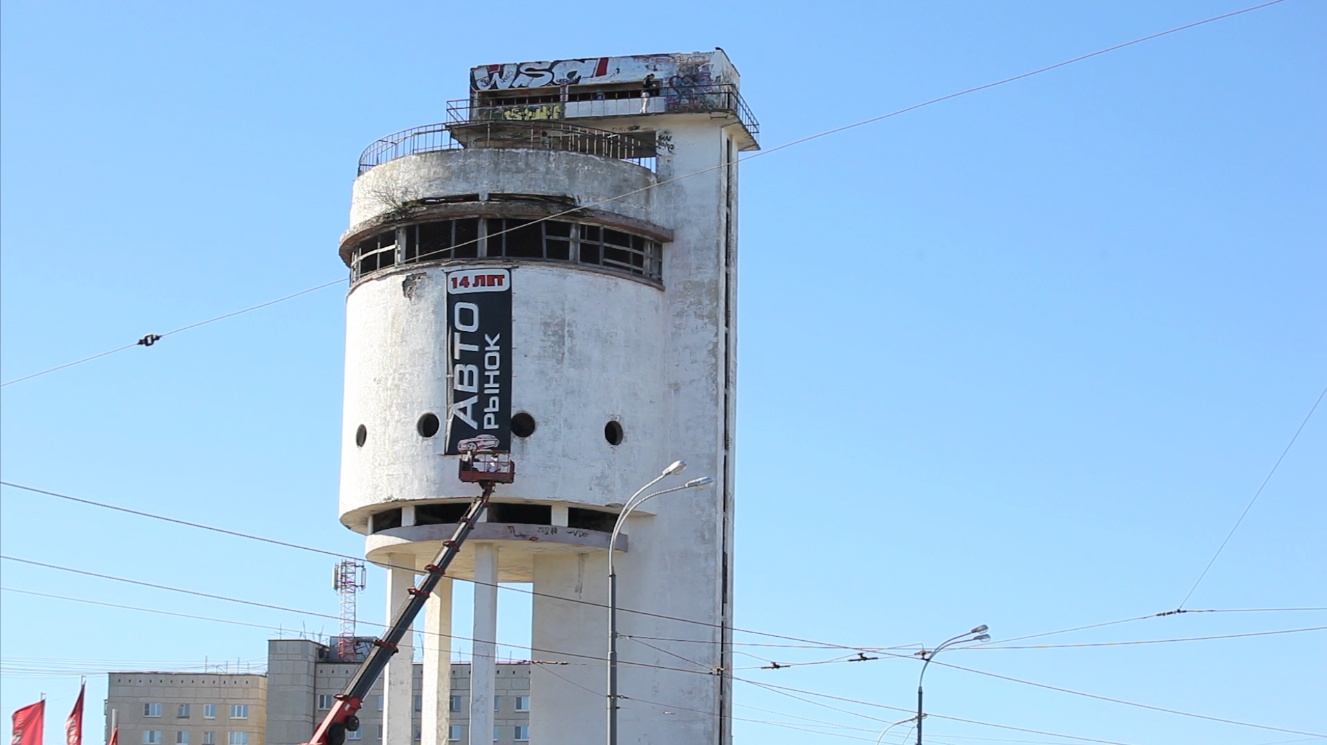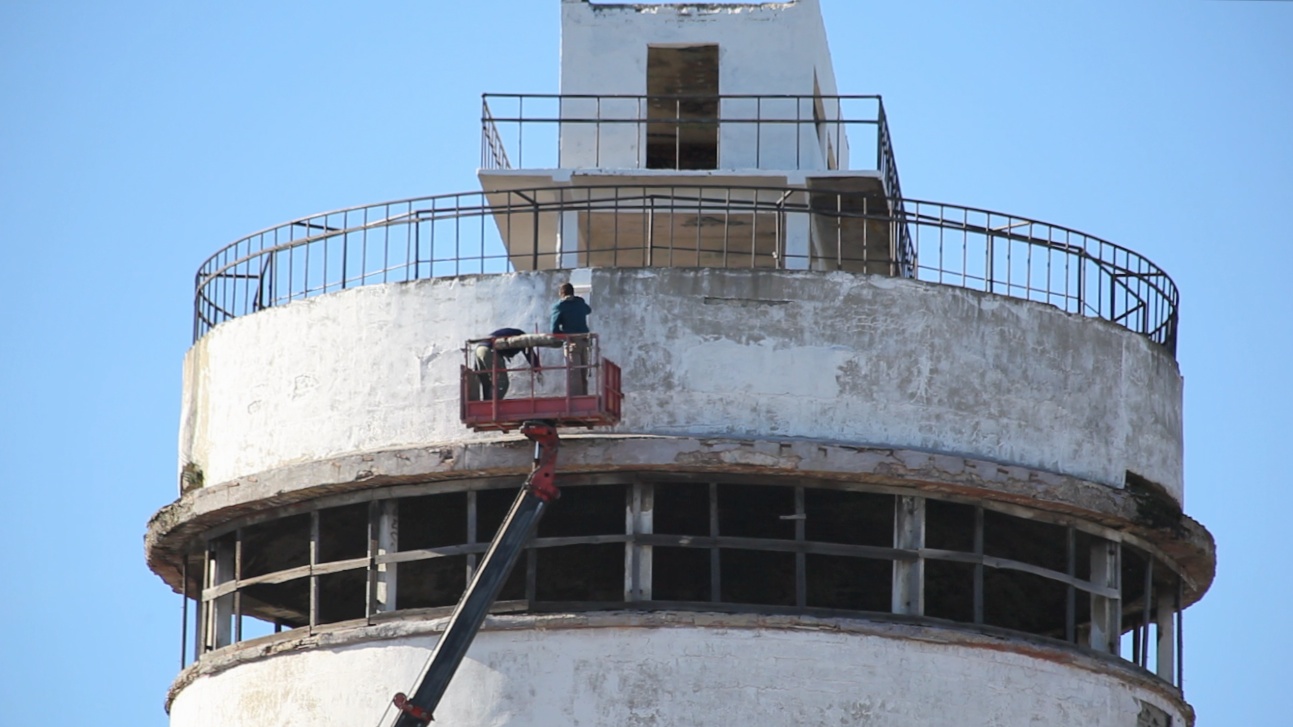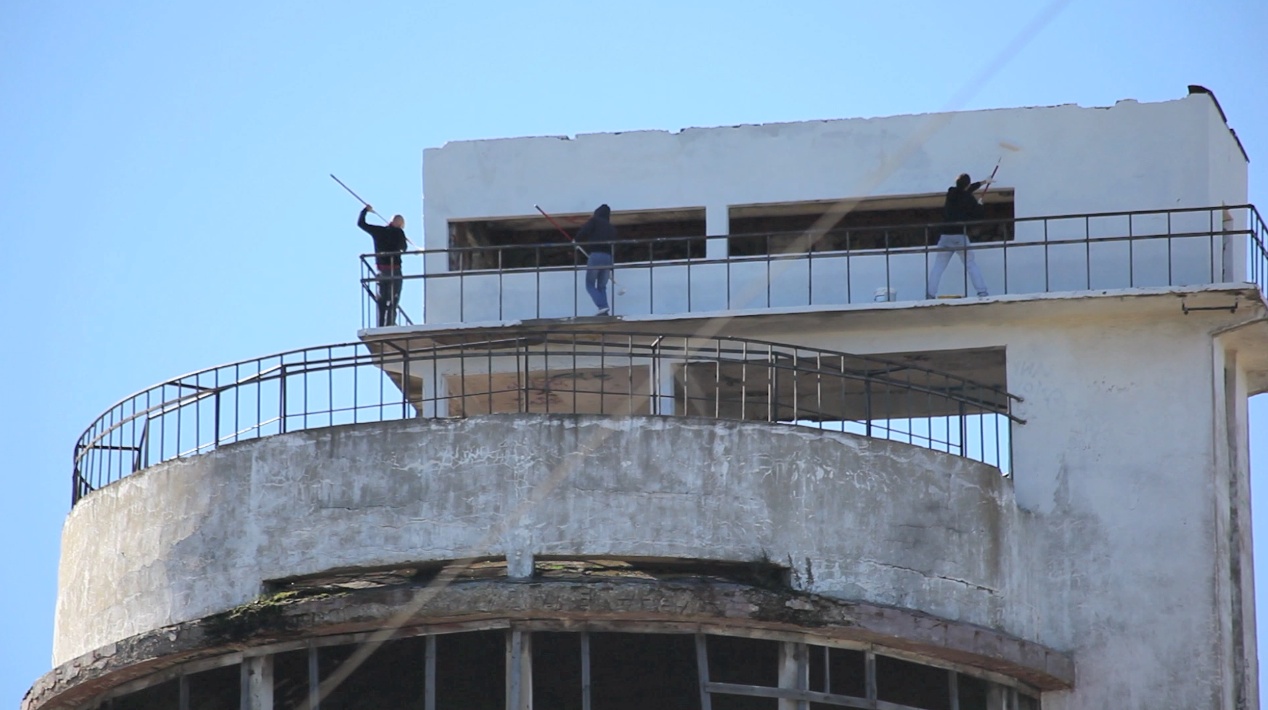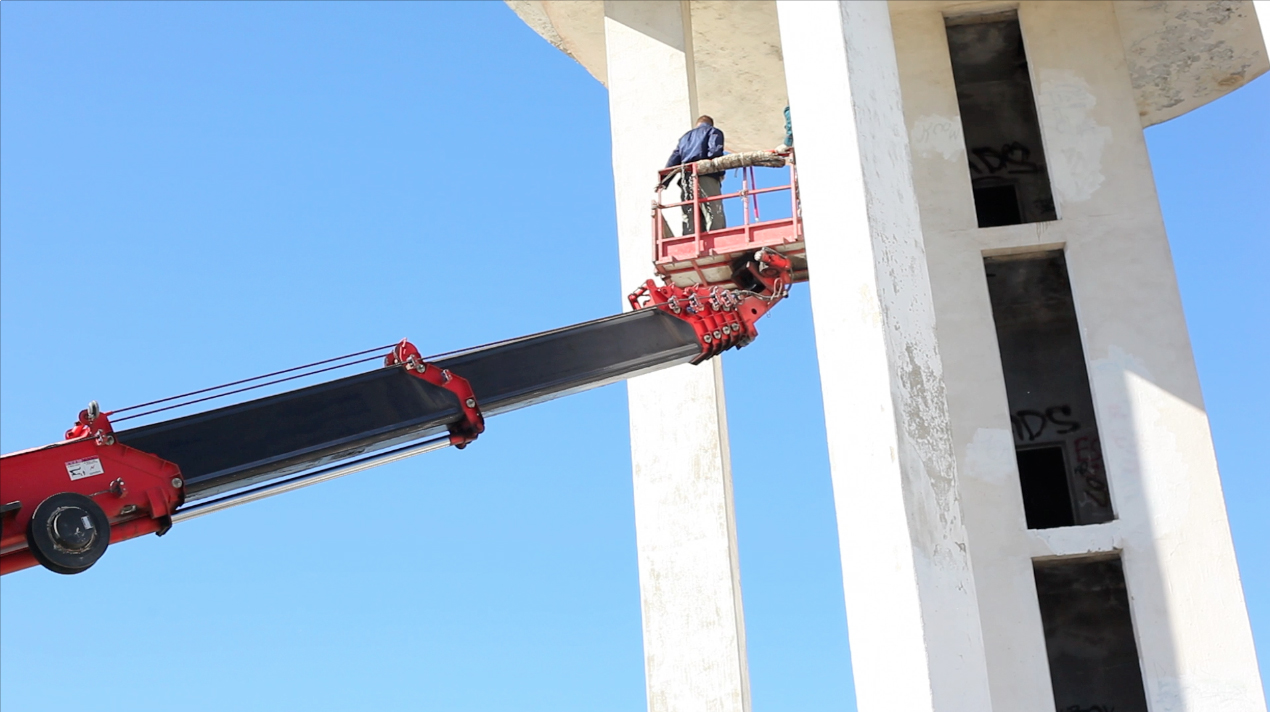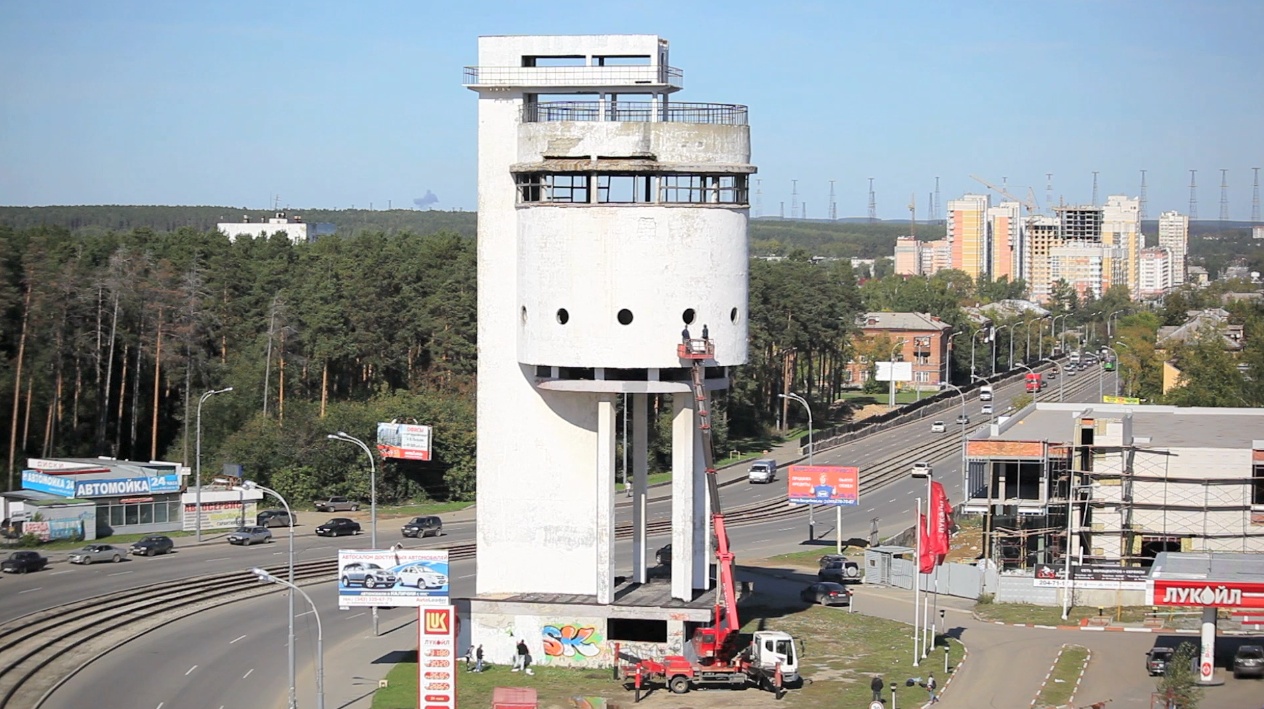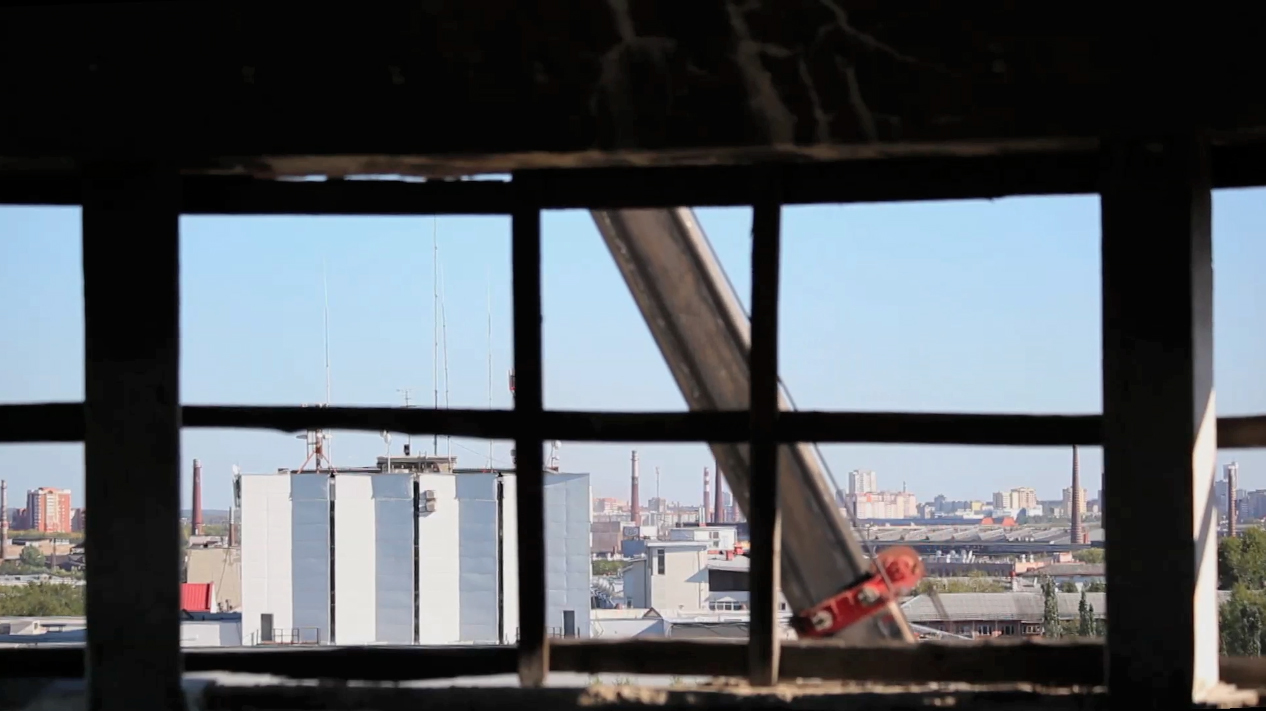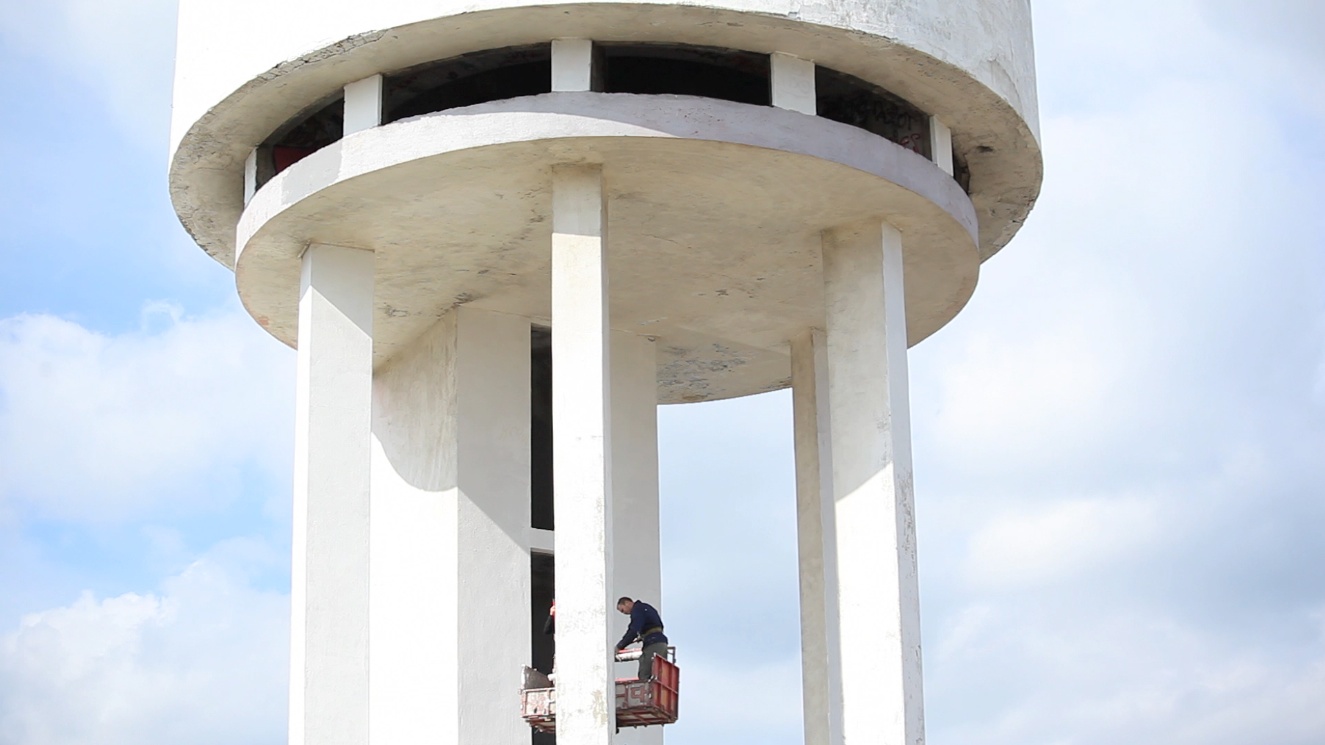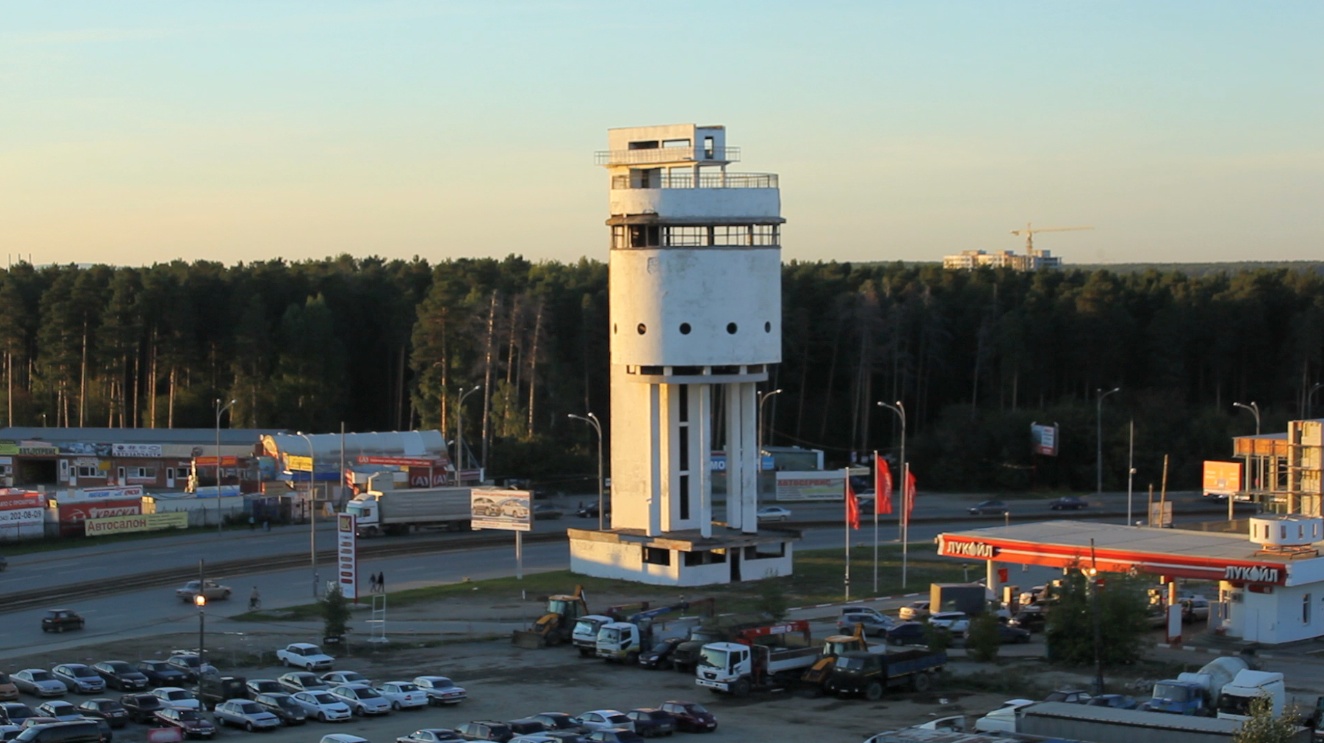 Exhibition's view Second Ural Biennale of Contemporary Art, Ekaterinburg, Russia. Photo : Alex Kiryutin